Links to some of the best tactical information on the web. If you have some free time, check them out this weekend.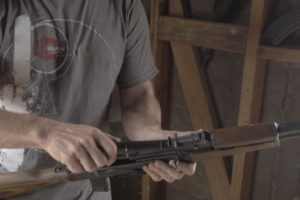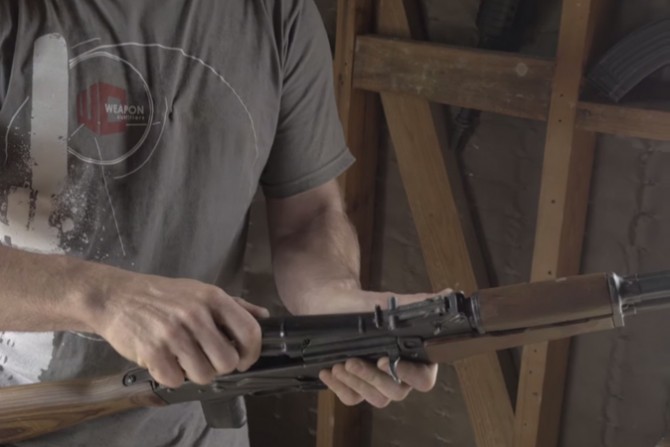 John Benner from TDI showed me this method of replacing the dust cover on an AK many years ago. I've used it ever since. They key factor is not seating the rear of the recoil spring all the way in the notch where it belongs. Only place it about half as deep as you normally would, put the dust cover on, and run the bolt. If you are interested in AKs, check out the two part series on "How to buy an AK" part ONE and part TWO.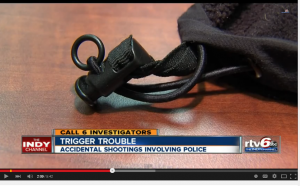 Pay attention when you are reholstering!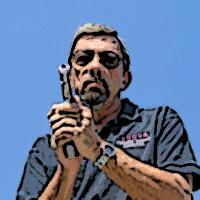 If you enjoy Massad Ayoob's advice, here is a nice collection of some of the videos he's done over the years.
Some good advice here. Dress how you want, but I think blending as much as possible is a good goal. That means you shouldn't look like you walked out of a 5.11 catalog.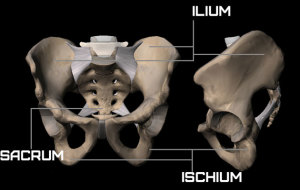 A decent summary of the issues involved with pelvis shots. Please pay no attention to the author's retention shooting techniques. They are sub-optimal at best. Jeff Gonzales shares his view on the topic in Anatomy 101.
I like to be able to fix any gun that I carry. Here is a good listing of basic armorer's supplies you need to have in your workshop.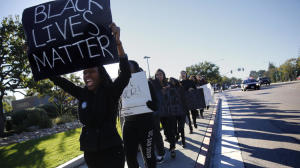 A useful analysis of 358 police shootings in San Diego County. It provides a lot of statistical information about the situations officers find themselves in during a gunfight.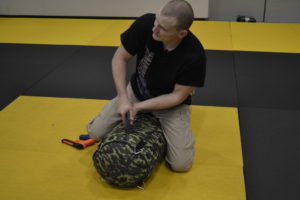 The fine art of pistol whipping. I cover this topic in all of my extreme close quarters shooting classes. Malfunctions are commonplace when shooting in the clinch. Sometimes it's faster to incapacitate your attacker by hitting them with your jammed gun than it is to clear the malfunction.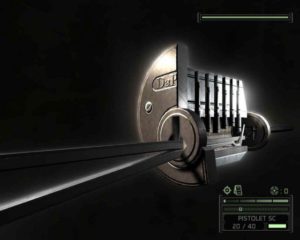 Lock picking is a very useful skill to acquire and is not hard to learn. If you are interested in the topic, Practical Lock Picking is the definitive text to read.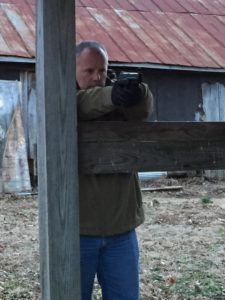 An easy drill for correcting a flawed drawstroke.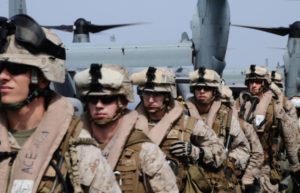 Fascinating stuff. Did you know there may be a genetic predisposition for acquiring PTSD?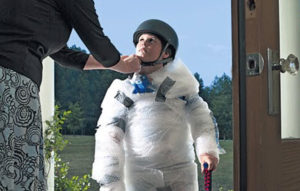 Firearms safety rules are important, but some folks use them as an excuse to avoid important elements of training. As the article says "But zero tolerance means zero thought or consideration (a kind of non-thinking in which employees of the DMV excel)."

For my deer hunting friends who may not be in the best shape: using a harness to pull your dead deer out of the field is less likely to give you a heart attack than dragging it the traditional way. This article from the same journal is another interesting read. We've been taught to rapidly cool hyperthermic patients by using bags of ice in the armpits, groin, and neck. Instead, placing them on palms, soles, and cheeks may create faster cooling.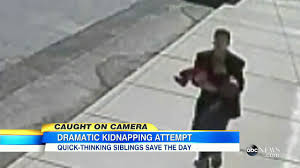 My friend Marcus Wynne shares a valuable drill that parents can do with their children to help them resist predators.
The stretching exercise you are doing before and after your workout probably aren't helping you at all. Try these mobility drills from Kelly Starrett instead. They are purely evil torture devices, but they will keep you healthy.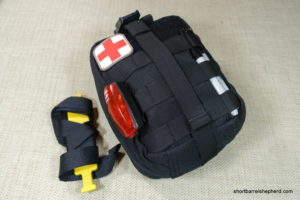 There is a reason that the Committee on Tactical Combat Casualty Care only recommends two tourniquets, the CAT and the SOFT-T. They work better than the others on the market.

From the authors who wrote Left of Bang, an analysis of the body language and vocal tonality of the Santa Barbara active killer in a video he recorded before his shooting and stabbing spree. Pay attention to the clues the authors identify and look for them in the people you deal with in everyday life.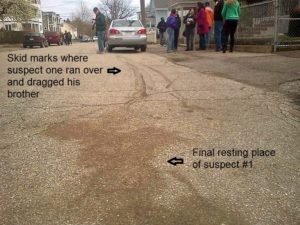 WeaponsMan provides some commentary on the recently released Boston Marathon bombing after action report. It isn't pretty.
Kenya University Terrorist Attack
Last week 4-5 Al-Shabaab terrorists attacked a university in Kenya, killing approximately 150 people. There are many lessons to learn from this attack. Pay special note to the fact that the attackers conducted extensive planning and utilized a sniper to dispatch all security personnel during the attack. The two documents below (from NYPD and the Railway Alert Network) are both quality unclassified, open source analysis of the attack. Read through both documents and think about what you might do if caught in a similar attack here in the USA.

Mexican drug cartels supply the majority of cocaine and heroin consumed in the United States. Most people have no idea how brutal the cartels are. It's estimated that the cartels have killed more than 83,000 people in Mexico over the last eight years. What's even more astonishing to most Americans is that cartel assassination squads operate freely here in the USA. This important video describes how the cartels recruit and use teenagers (and younger children) as lookouts and assassins on both sides of the border.
While we are speaking about cartels, are you aware of the newest and fastest growing cartel? Check out this article about The Jalisco New Generation cartel.
You might also take a look at El Sicario- The Autobiography of a Mexican Assassin. I just finished the book and found that it did a great job portraying the life of a Mexican drug cartel hitman.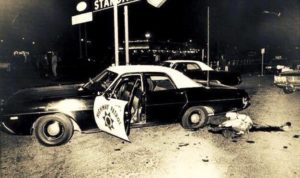 This week marks the 45th anniversary of "The Newhall Incident," a gunfight where four California Highway Patrol officers were killed. This gunfight single-handedly led to the "officer survival" movement of the 1970s, bringing much needed improvements to police equipment and training. If you've never heard of the Newhall Incident, check out this article by my friend David Reeder. If you want to learn more about this infamous gunfight, I would recommend the book Newhall Shooting – A Tactical Analysis by Michael Wood.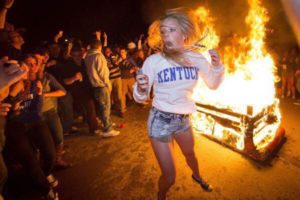 Some quality commentary on the difference between the riots in Ferguson, Missouri and those that occurred this week at the University of Kentucky. The author has a point. Not all riots are the same. Having differing tactics for differing event characteristics is the mark of good policing…not default evidence of a racist police culture.
If you would like to read more articles like this one, please sign up for my email updates.
* Some of the above links are affiliate links. That means that if you purchase these items, I get a small percentage of the selling price.