Knowledge to make your life better. If you have some free time, check out some of these links this weekend.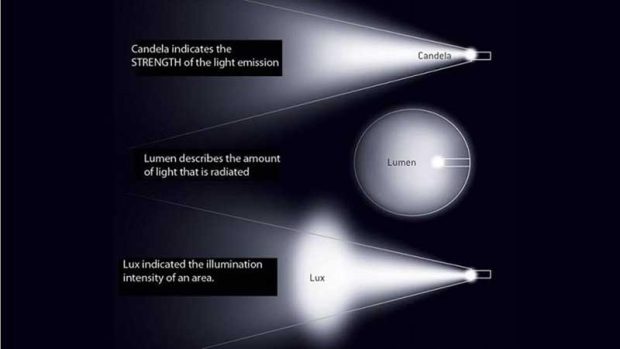 Things you should know about "tactical" flashlights. You should also read CAN ANY ONE FLASHLIGHT TECHNIQUE LOWER YOUR CHANCES OF GETTING SHOT?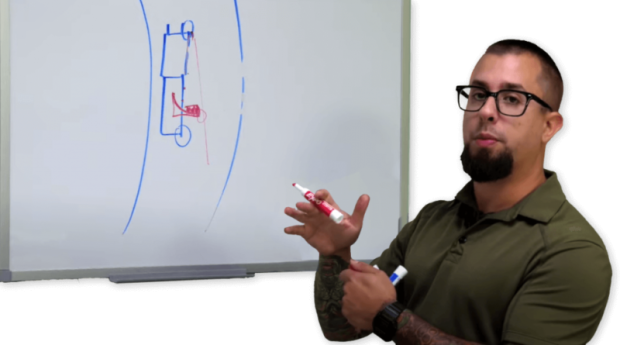 Jon shares lots of quality information about fine tuning your carry methods for better concealment.
Brian's final "Core Four" handgun competency drill.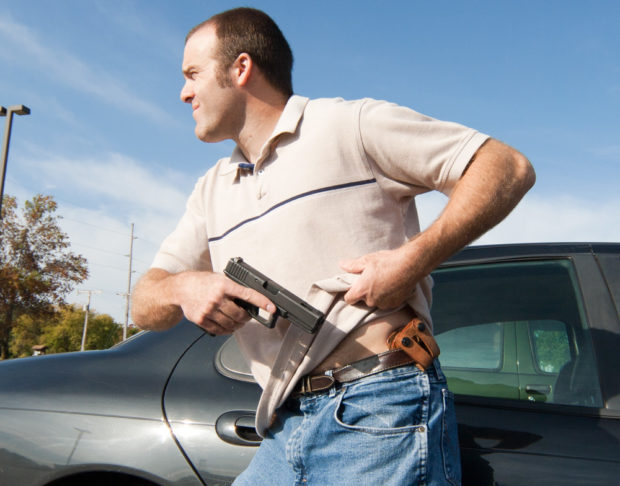 Massad Ayoob provides some excellent advice about how to communicate with police after a defensive shooting incident. His tips are right on point.
I know some trainers and legal experts advise "Don't say a thing." I think that is bad advice. While "lawyering up" is certainly better than giving a detailed narrative immediately after having survived a life threatening encounter, I don't think it's the best practice. Some evidence in the attack may show you in a very positive light. It's good to point stuff like that out to the cop when he arrives on scene.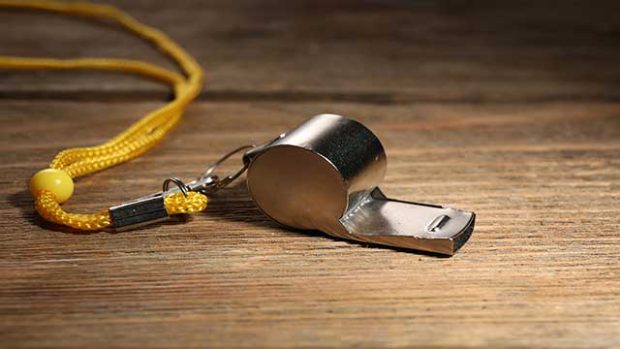 Michael Bane's excellent weekly podcast. This one started out talking about new ATF rules, but rapidly transitioned into the topic of how self defense training and priorities differ between senior citizens and healthy young folks. Michael is addressing the concepts in honor of his upcoming 72nd birthday.
I'm not 72, but I'm well into my 50th year on the planet. I spent my youth in martial arts classes and lifting weights. As Michael notes, I'm in a different place right now than I was in my 20s. Long Covid is kicking my ass. My heart rate, pulse ox, and blood pressure are still extremely abnormal despite lots of meds. I never had those problems before I caught Covid.
A few years ago, I would have thought a 40-minute session on the heavy bag or sparring a sequence of opponents for multiple rounds would be a fun way to spend an evening. I can't do that now. Now, one or two rounds of shadow boxing completely exhausts me. While my maximal strength is close to being back to normal, I have zero cardiovascular endurance eight months after I was discharged from the hospital.
If I do anything cardiovascularly demanding, my heart rate spikes to about 170 bpm and I feel horrible. The only thing I can do is low rep strength workouts and walking. I'm hitting the gym 4-5 times a week and walking about an hour a day. My moderate paced walk (about 3.5 miles per hour) puts my heart rate into the 140s for the duration of my exercise session. A year ago I could walk forever and never have a heart rate higher than 90 bpm.
One must recognize one's weaknesses. I know I can't fight all out for more than about 30 seconds without collapsing in exhaustion. That has altered my plan for responding to criminal violence. I'm paying lots of attention to Michael's advice.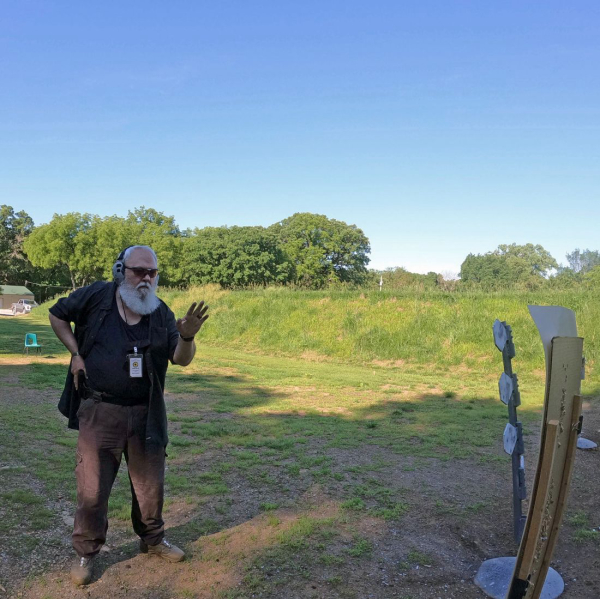 For many of us, this might be the best real-world "ready position" we can adopt.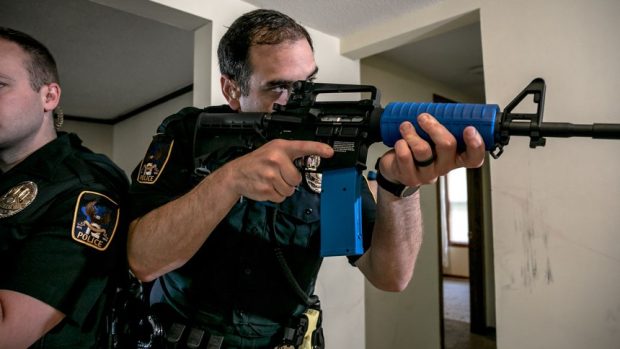 Force on force training is an important component to your defensive handgunning education. Thanks to Warren for including one of my quotes in his article.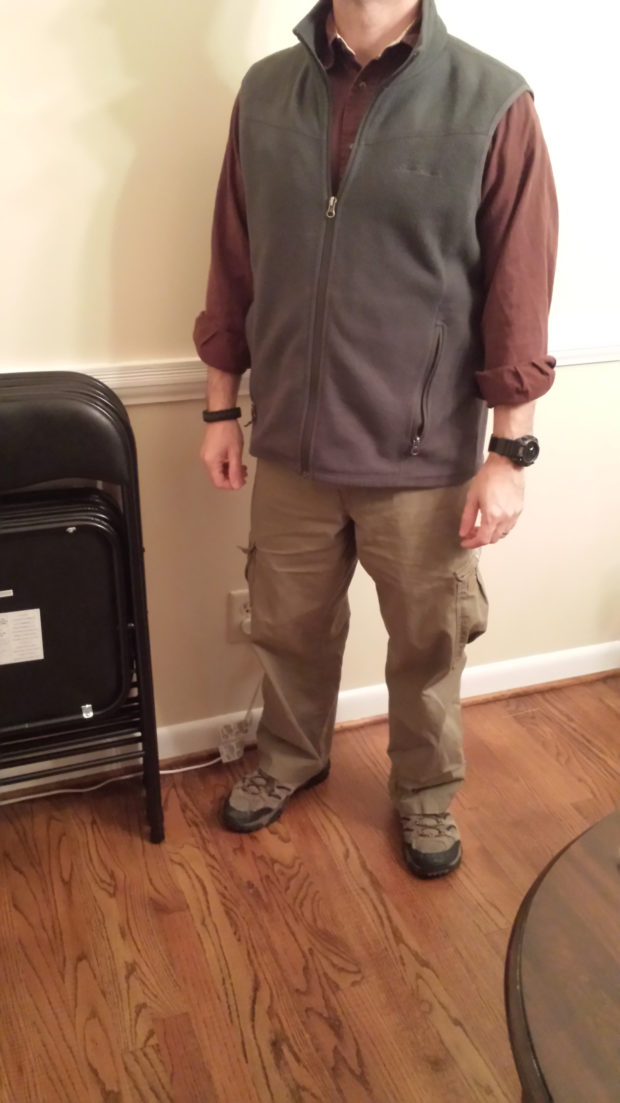 I heartily agree with and embrace this strategy. It's true. Very few people will know you are packing a gun when you wear a khaki photographer's vest. Most people will think you are a doddering old man trying to find a fishing hole. But the really top tier criminal predators will know. And it's those guys that I don't want to know I'm carrying. A fleece vest blends in much better. I don't wear vests very often, but when I do, it's a simple black Woolrich fleece vest. It never draws any attention. And I don't look like I'm on safari.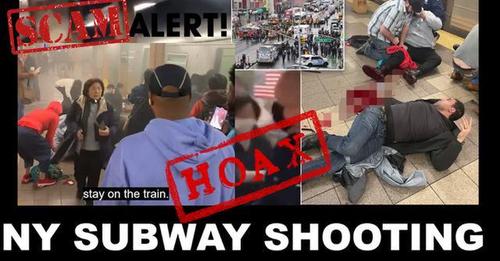 Some weird stuff here. I'm not a conspiracy theorist and I may regret sharing this propaganda piece, but it highlights some anomalies in the NYC subway shooting.
I thought it was strange from the beginning. First of all, in historic random active killer attacks, there is a very close ratio between number killed and number injured. We usually see around two wounded people for every person killed (did not hold true for the Las Vegas concert killing for reasons of very long range and un-aimed fire). Ten injured and no dead at close range in a subway car after the attacker fired 33 shots is very odd. Where did all of those bullets go? Why no broken subway car windows or obvious bullet holes in the glass?
Then the dude left the gun, his credit cards, and the keys to his getaway vehicle at the scene?
Finally, the witnesses initially described a Hispanic suspect 5'5″ tall. The guy they arrested was black and clearly over 6′ tall. None of that makes any sense. But sometimes crazy people do senseless things.
This video alleges that the scene was staged and provides "evidence." I'm not convinced that people looking at phones and wandering around aimlessly is evidence of fakery. People apparently uninjured getting taken away in ambulances also isn't unusual. She might have complained of a panic attack or respiratory distress after inhaling the smoke.
But the lady spreading what appears to be blood on the floor (and later in the train car) while creating bloody footprints looks pretty obvious to me. The random blurred moments in the video are odd as well.
I'm not convinced that the scene was fake, but I honestly don't know what's going on here. I've never bought into the idea that any previous active killer attack was staged, but this one looks a bit funny to me.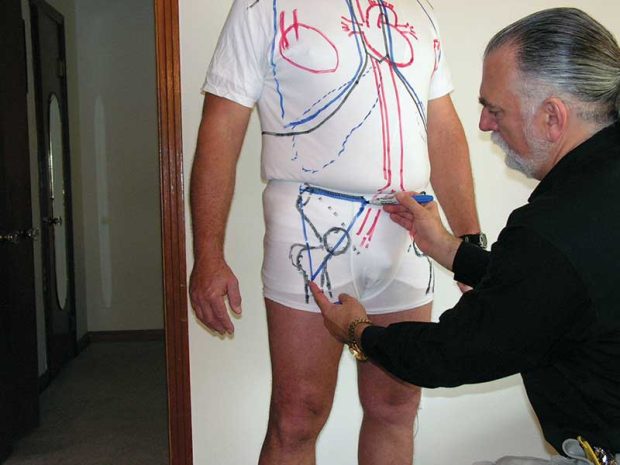 "Failure Drills" are commonly taught in firearms training classes. If you know your anatomy properly, a failure drill might not be needed. I've taken Dr. Williams' Tactical Anatomy class and think you should too if it comes to your area.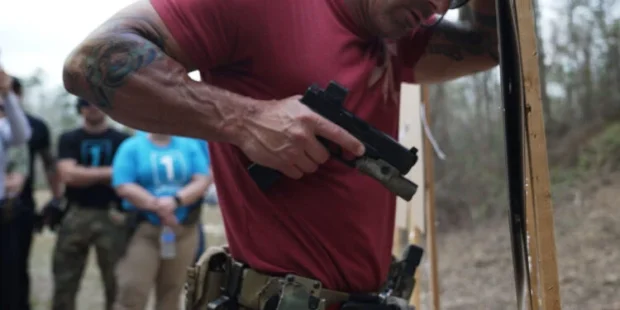 I think that shooting from retention is an absolutely critical survival skill.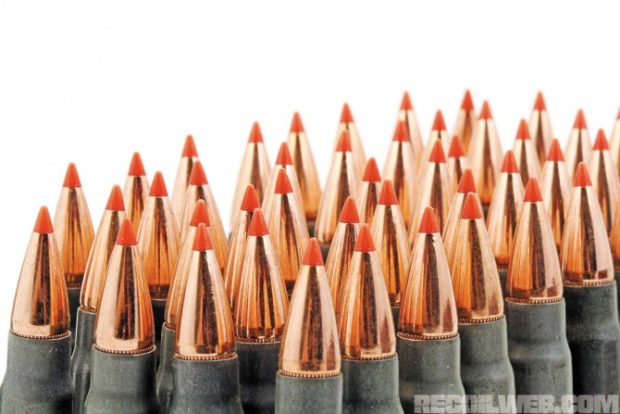 A lot of high quality ballistic information about most of the 7.62 x 39mm loads on the market.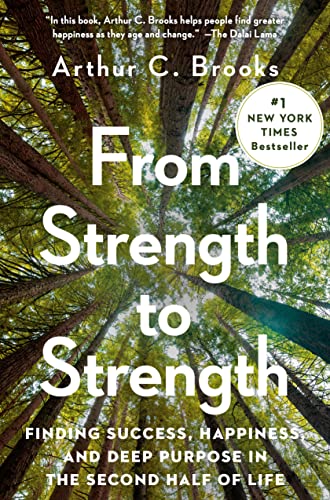 What I'm reading…
But I thought open carry was a crime deterrent?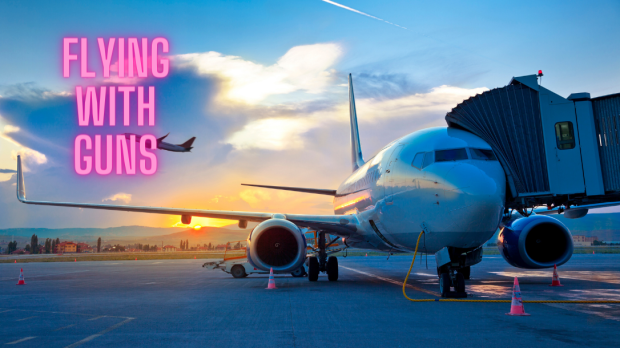 My "retirement" has me teaching in 10 different states so far this calendar year. In the last six months I've made 19 domestic airline flights, all with guns and ammunition. I can tell you on the authority of experience that Caleb's advice is right on.

Some games designed to make your children pay more attention to their surroundings.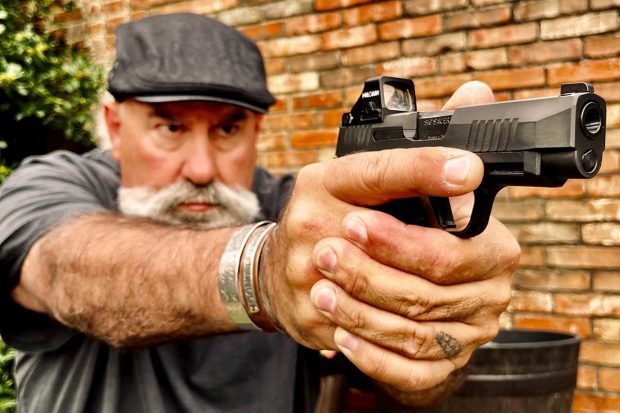 "This selection of a primary system fits my life and my mission. Anyone building one should REALISTICALLY review their individual needs. Do you need an offensive pistol? Do your needs require searching for or going to a fight? If so, then your choices may be different. Are you practicing and training enough to maximize those modifications? If not, spending money on ammunition and professional training will go further than buying neat stuff. If you do not have the same mission and needs as your favorite influencer, social media celebrity, or firearms media personality, you should not be trying to copy them."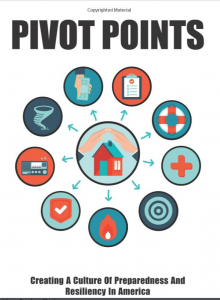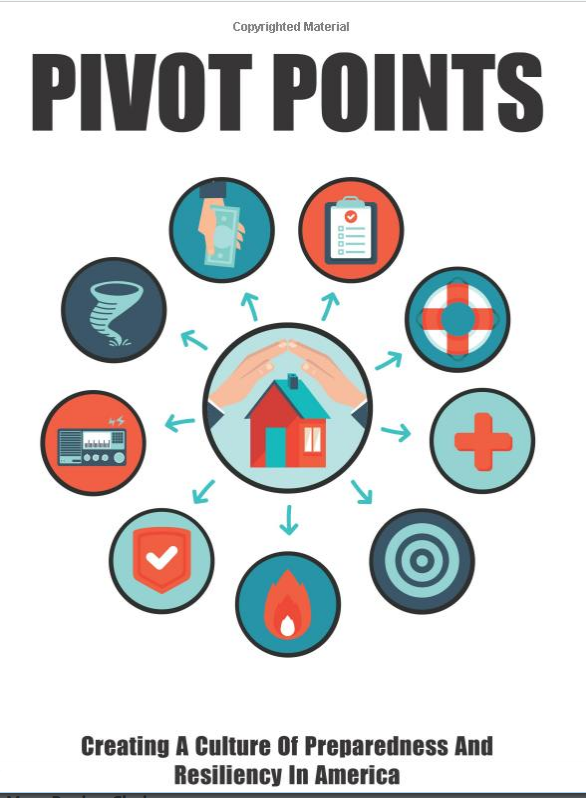 Paul has been on fire with the amount of quality information he's been posting lately. Read this article then buy Paul's book.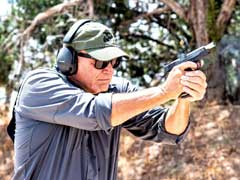 An interesting piece asking lots of firearms experts what guns they would choose if they were limited to owning only three total firearms.
My late friend Marcus Wynne's advice from five years ago. It's even more prescient and useful today than it was back then.
With global tensions rising, it might be a good time to review your preparations for a potential nuclear event. Marcus Wynne gives some good guidance here, providing questions you should be asking yourself and a link to a PDF book on nuclear survival. Marcus assures me that if built according to plan, the homemade radiation detector described in the book is extremely effective. I don't really like improvising when it comes to radiation that may kill me. Even though it's expensive, I have a NukAlert keychain attached to my bugout bag. That gives me all the information I need to keep myself from getting baked by nuclear fallout.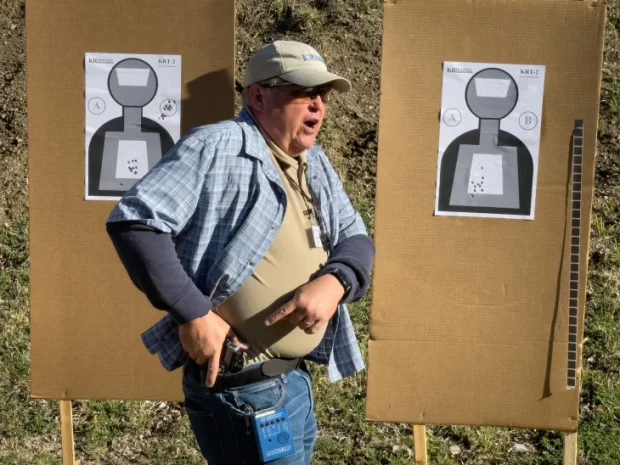 Karl Rehn's excellent commentary about the annual Rangemaster Tactical Conference a few weeks ago. This event is the best value for your training dollar. There's nowhere else that you can train with such a high quality cadre of instructors for such a low price. If you are interested in the 2023 conference, register right now. When I last checked they had fewer than 15 remaining slots available.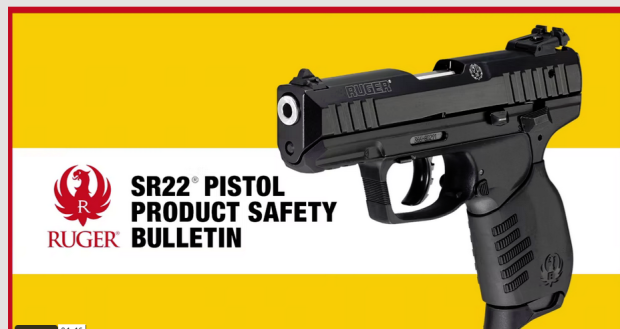 If you own a SR22 pistol, check your serial numbers.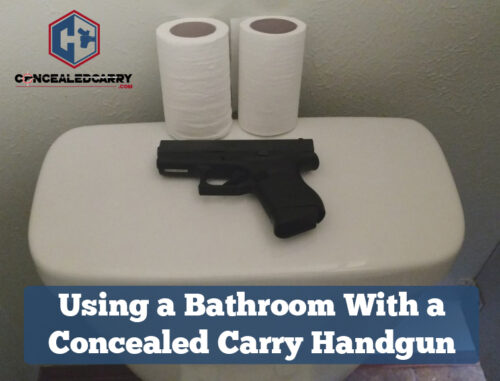 Something you will all have to do at some point in your concealed carry journey.
Some of the above links (from Amazon.com and others) are affiliate links. As an Amazon associate I earn a small percentage of the sale price from qualifying purchases.
If you would like to further support my work, head over to my Patreon page.