Knowledge to make your life better. If you have some free time, check out some of these links this weekend.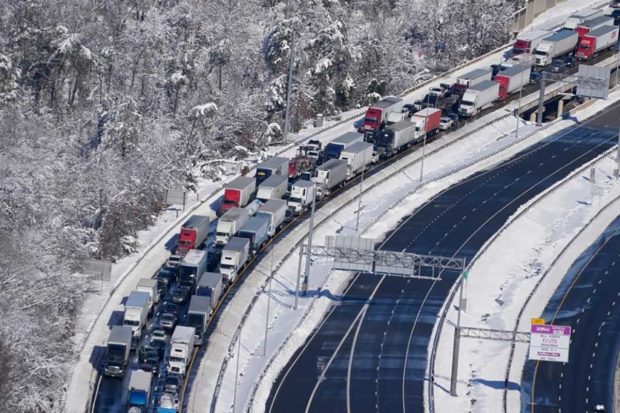 After this week's winter weather across much of the USA, some of you are undoubtedly thinking about upgrading your vehicle survival kit. This article will get you started.
While discussing survival options, the Distress Signal Device Buyer's Guide might be useful information for some of you.
Tom's excellent monthly newsletter. In this one he has a fun shooting drill, two great guest author submissions, and a graduate level course on shotgun patterning. Check it out. Opens to PDF.
This is why I continue to produce long form written content. Thanks for the shout out Kevin Creighton and John Correia!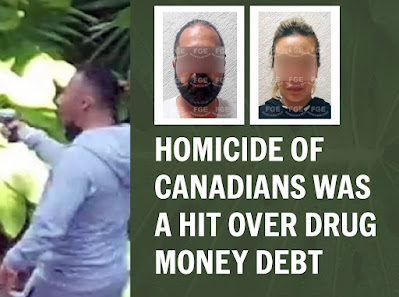 I really like Mexico. I've visited more than 20 times and lived there for a couple months last winter. One of the most common questions I get from my readers is about the tourist safety there amid cartel shootouts and assassination hits.
My general assertion has always been that tourists are quite safe in Mexico as long as they stay away from drugs and hookers.

Recently, two Canadian tourists were killed near Playa del Carmen. It made me question my advice.

Nope. Read the linked article. These weren't tourists. They were drug dealers and the cartel put a hit out on them.

You are likely in less danger as a tourist in Mexico than you are walking around your own home town.


A handy option for mounting a low-profile fixed blade to your belt. Those of you who can't find horizontal draw sheaths for your centerline fixed blade my like this solution. Read his updated suggestion as well.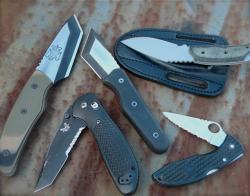 Another knife article for you. I agree with the author. Knives are a good "plan B" if things go bad. In order for your backup plan to be successful, you should be able to access your knife quickly and have a little bit of training on its use.
I also agree with the author about carrying a 3″ blade. It's big enough to do the damage you need to cause, but doesn't draw undue attention or violate most legal standards. My daily carry blade is a Spyderco Delica. When I carry a fixed blade knife, I use the Perrin La Griffe or its non-metallic brother in a slip sheath attached centerline on my belt.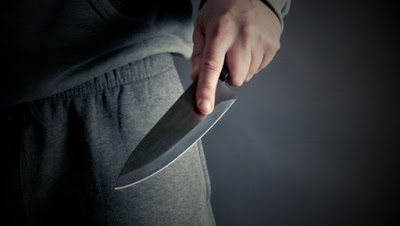 One more piece of knife content this week. This is a very thorough analysis of 150 videotaped knife attacks.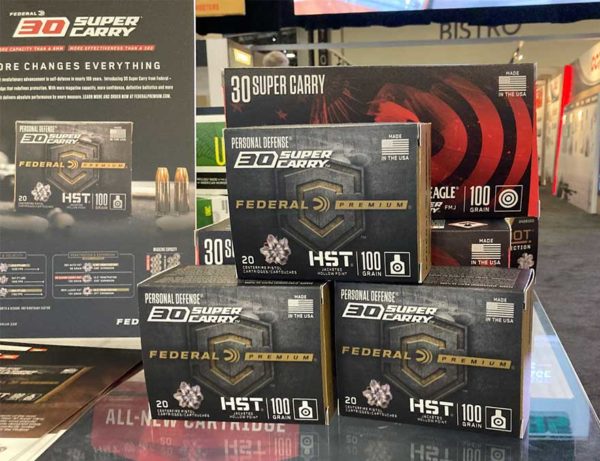 A nuanced discussion about a promising new cartridge.

A basic school violence primer.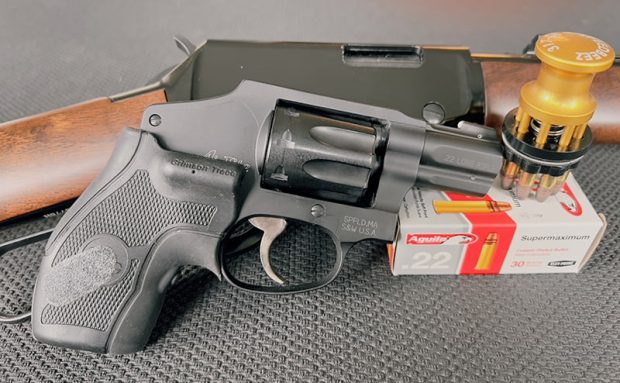 I bought a 43C recently. It broke before I had fired an entire cylinder of cartridges. It's back at the factory getting repaired. When it returns home, I will certainly consider it for carrying in lower threat environments. As my friend Darryl Bolke says "there's a difference between 'get out of trouble' guns and 'get into trouble guns.'
As a "get out of trouble gun," this one is superior.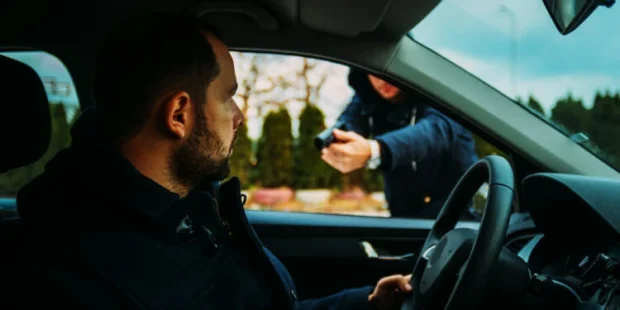 When I started working as a cop in the mid-1990s, car jacking was a very common crime. Its prevalence decreased for many years, but it's on the rise again. With the increasing numbers of cars operated by a chipped key, it's harder to steal parked cars. It's easier now just to jack the driver if you need a new ride.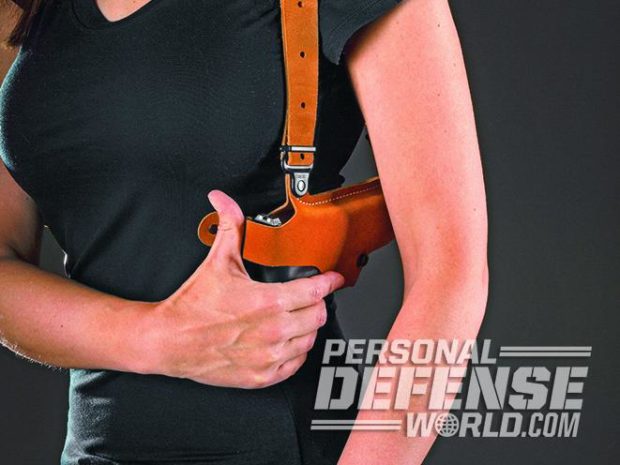 Some issues that open carriers don't often think about. Open carry in public places around other people is almost always a bad idea. Lots of urban open carry practitioners have minimal levels of firearms training. For more about "promiscuous firearms toting" I suggest Dr. Yamane's video Light Over Heat #5: The Concealed Carry Revolution and Concealed Carry Training.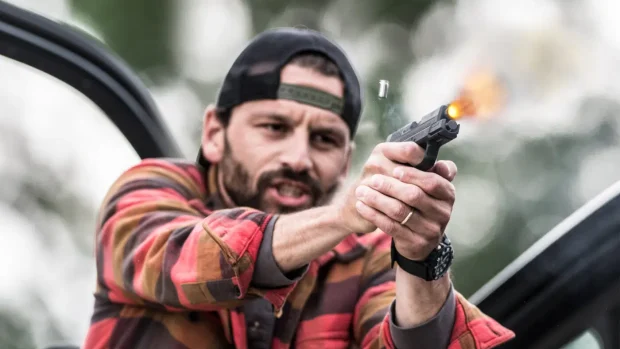 "Set the bar high in your training and don't settle for just "good enough". Your ability to place decisive hits on an aggressor at typical self-defense distances will determine who survives the fight."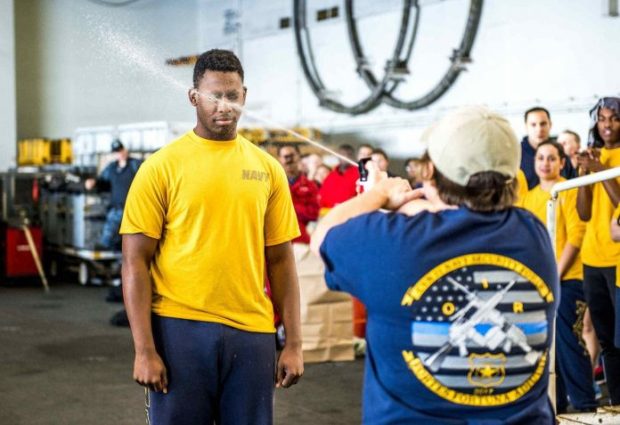 I am a huge fan of pepper spray and think it's much more important than the author considers it. I'll often leave the house without a tourniquet on my person. I'll occasionally leave without a gun. It would be exceedingly rare for me to leave without my dispenser of spicy treats.
For some specific pepper spray tactics, read How To Use Pepper Spray For Best Effect.
Annette gives the FlashBang holster a thorough and informative review.
This is a good review for anyone who has taken my Systems Collapse Medicine class. Opens to PDF.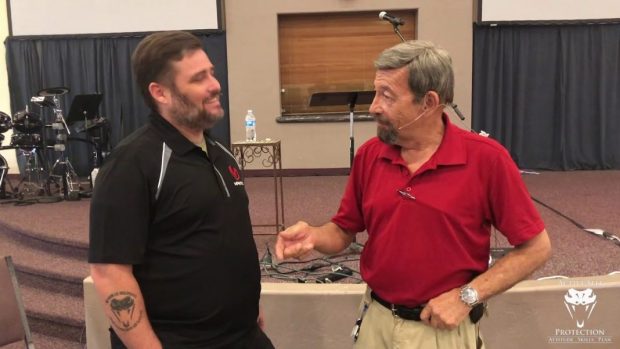 A was actually a student in the class mentioned in this article/video. Pay attention. Mas gives the best post-shooting legal advice I've ever heard. For more quality Ayoob content, read Don't Leave the Scene After a Self Defense Shooting.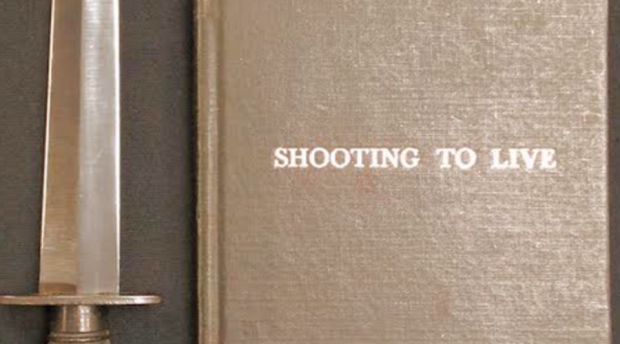 I think it's critically important for practitioners of the art of violence understand the history and evolution of the craft.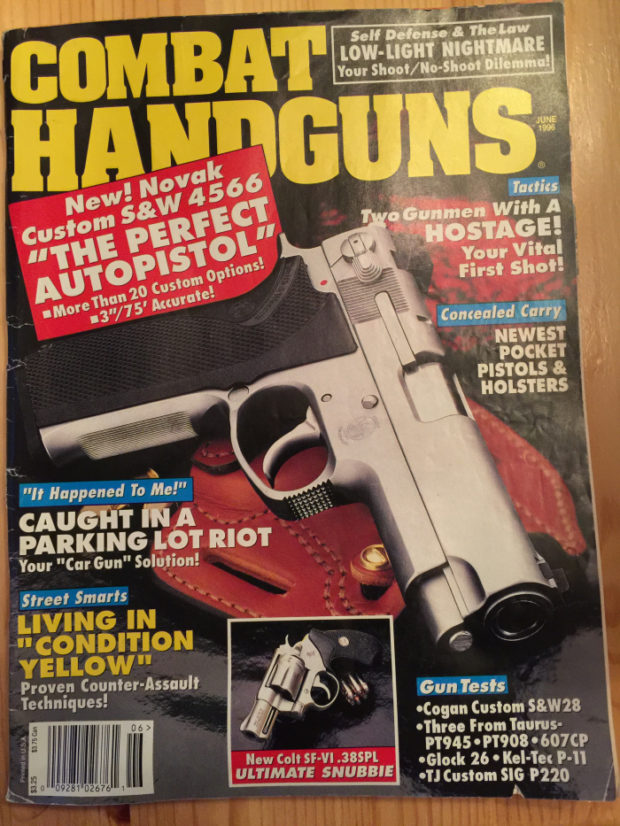 In this article Marcus Wynne discusses more than two decades of situational awareness research. If you haven't heard the news, Marcus died last week. He was one of the deepest thinkers in this field, revolutionizing training programs for the Air Marshals and quite a few secret squirrel government agencies during a time when I was still in elementary school. He was a long time friend of mine and was always super supportive of me and my training business. His passing leaves a hole that won't be filled anytime soon.
For some more situational awareness content, check out Your Guide to Situational Awareness, Threat Assessment & Response and Situational Awareness: How To See Danger Before It Sees You.
Pay attention to Caleb's advice here. When I carry a .38 snub, I use the RASC to hold an eight-round quick strip (loaded with five rounds) as my spare ammo.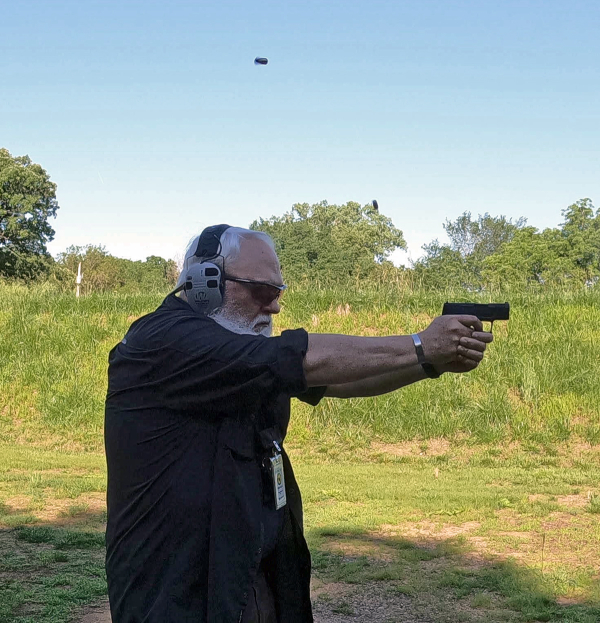 My friend Dave Spaulding answers some important questions. For another take on the issue, read Necessary Skills for the Armed Citizen in 2022.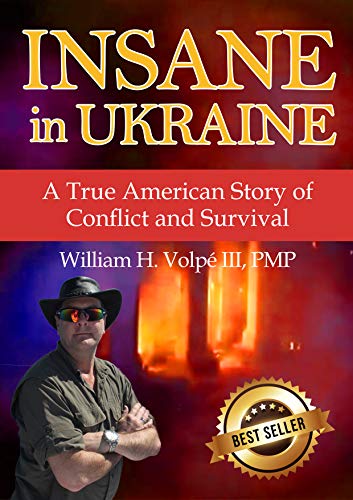 What I'm reading…
I heard an interview with the author on The Survival Podcast. He sounds like an interesting dude with lots of experience handling chaotic situations in foreign countries.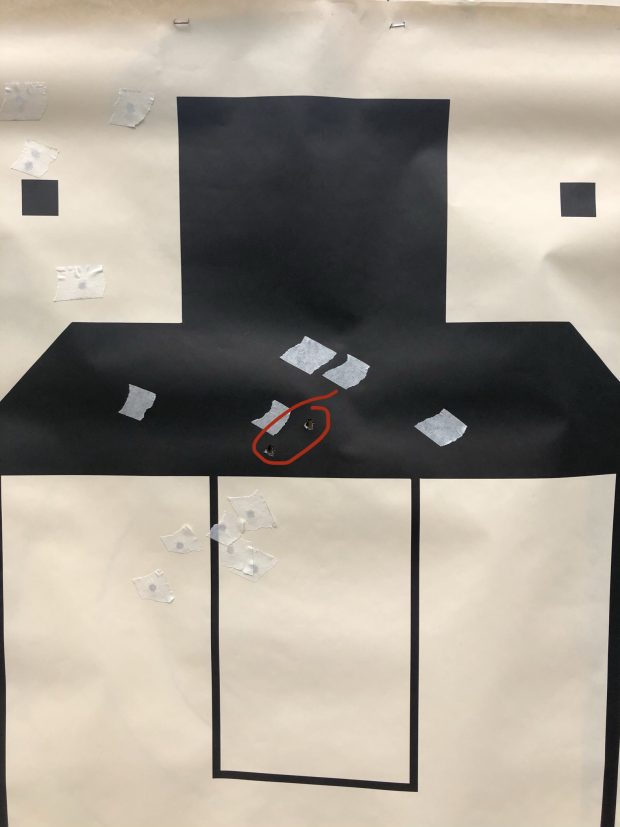 I could make a good argument for advocating either the 50 yard or 100 yard zero for a defensive rifle. In practice, I do exactly what the author suggests. If it's a magnified optic, I zero at 100 yards. If the gun has open sights or a red dot, I prefer to zero at 50 yards. One thing that many folks don't consider is the distance at which the carbine will likely do the most work.
In the city where I worked, a 100 yard shot would be extremely unusual. Almost every time I actually deployed my rifle, I was usually 20-50 yards away from my potential target. In that case, a 50 yard zero makes more sense than a 100 yard zero.
If you have a magnified optic, read How to Adjust a Rifle Scope in 5 Easy Steps to learn how to mount and zero it.
Just because you only see one robber doesn't mean he is acting alone. Robberies are often team events with accomplices scanning for police and being ready to jump in if needed.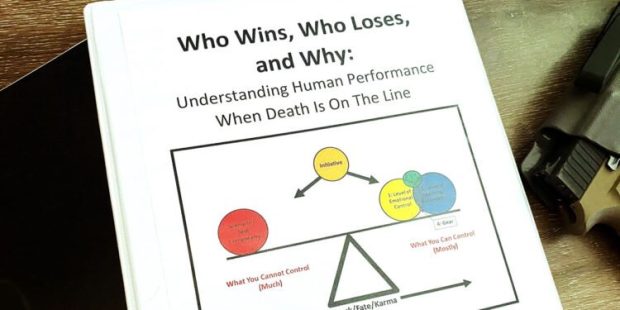 I've listened to John's lecture numerous times as he's refined it over the past few years. It's geeky academic stuff that John presents in an entertaining fashion. John is starting to teach more, so you may see this class pop up in your local area. If it does, register for it. You won't be disappointed.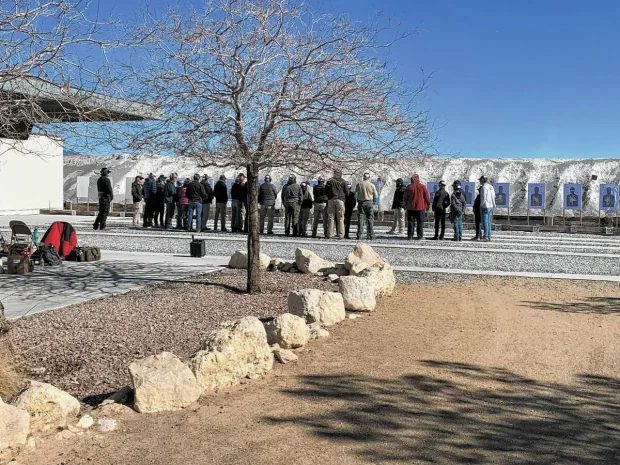 It doesn't look real good for Front Site. I only took a single class there (almost 20 years ago). It was OK, but not the best instruction I've ever received. With that said, it's huge and they train upwards of 50K students a year. That's 100X what I'm doing, so my opinion may not matter. I don't like to see big shooting schools having financial troubles. Even if I don't think Front Site is the state of the art in terms of curriculum, I'd rather see a student train there than not train at all.
It's not only Front Site that is having problems. Earlier this week I learned that Boondocks Firearms Training Academy is ceasing its operation in April. Boondocks is one of the nicest ranges in the country and I'm sad to report that it is closing. I have classes that are scheduled there February 25-27. They are still on and about 3/4 full.
If you are near Mississippi and want to attend my classes, sign up for these. No guarantees that whoever buys the place will invite me back.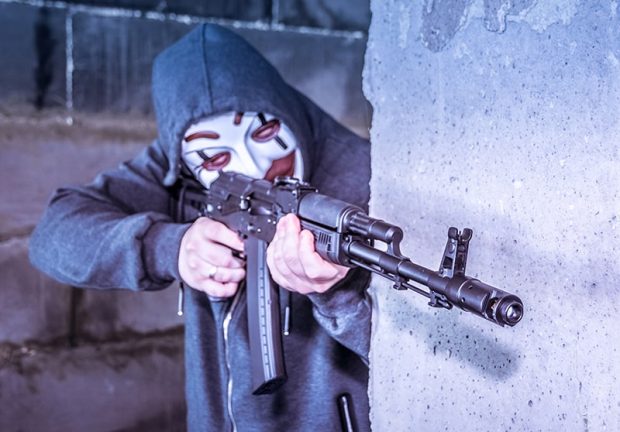 A very valuable perspective. I know I'm a better shooter or fighter than the majority of the people who might attack me. I'm still going to choose retreat as a primary option in most encounters.
"But consider this: if you are killed in an encounter from which you could have escaped, then you've forfeited your ability to protect your loved ones from that point forward. Is the temporary glory worth that risk?"
Some of the above links (from Amazon.com and others) are affiliate links. As an Amazon associate I earn a small percentage of the sale price from qualifying purchases.
If you would like to further support my work, head over to my Patreon page.