Knowledge to make your life better. If you have some free time, check out some of these links this weekend.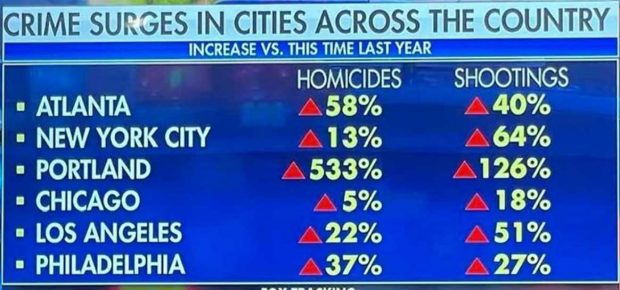 "To increase your odds of avoiding a violent physical threat, it is critical to maintain visual control of your surroundings by applying your awareness. Situational awareness must be part of your everyday carry (EDC). Stay alert and maintain both visual and mental connectivity with your immediate environment allowing you rapid identification of either potential or active threats along the pathway to violence."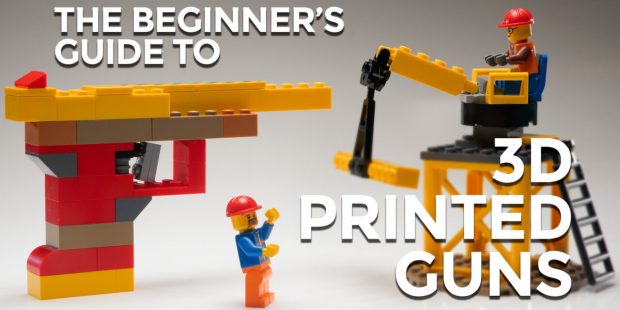 A topic about which I know very little.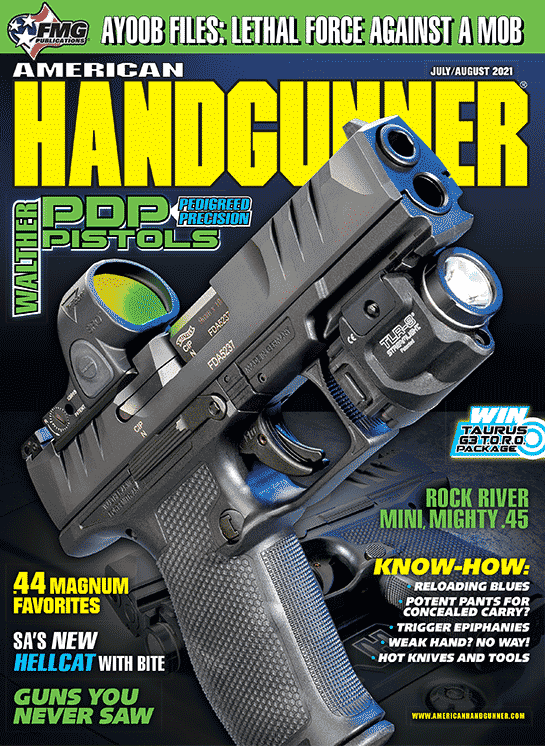 Uncle Mas gives us a legal history lesson.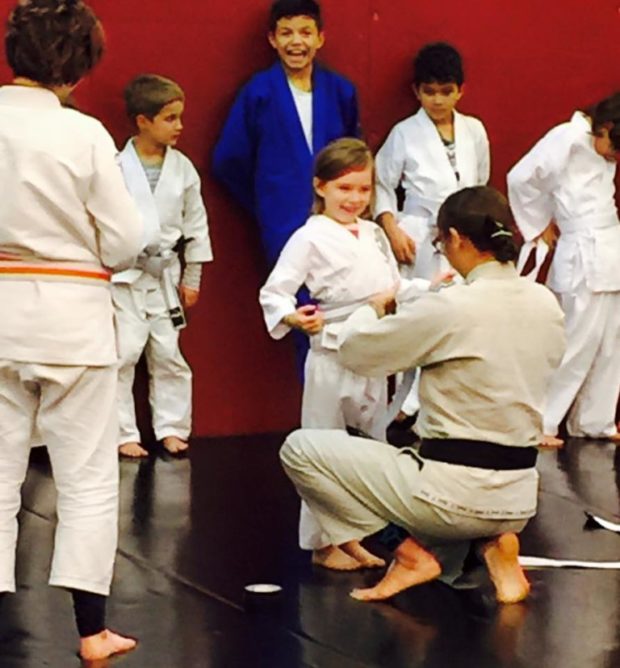 Good research about the true ways our children are victimized and how to protect them. Part One and Part Three in the series are good reads as well.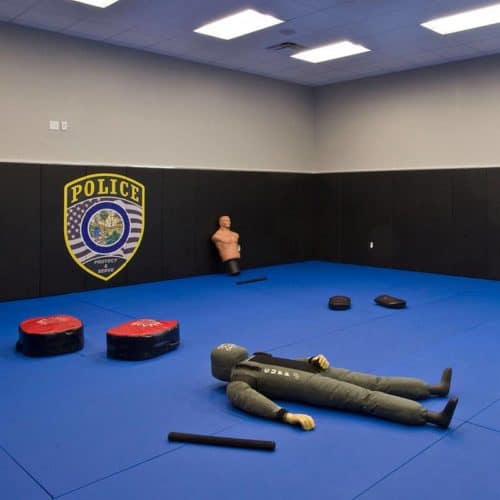 A police training study that examined why cops failed to retain their trained skills after graduating the police academy. It's a sad state of affairs and I don't see any tangible solutions on the horizon. Thanks to Hock Hochheim for sharing the link in his recent newsletter.
You may also like his commentary on How Long Before Perishable Skills Perish?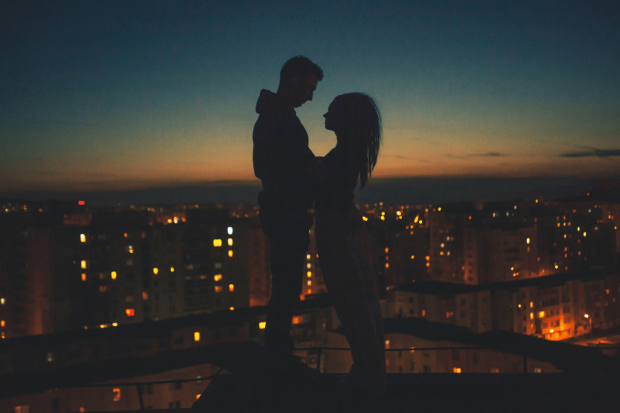 This is a long, but fascinating read for any of us who are in the modern dating market.
"More generally, there's a disconnect between what women want and what is actually available to them. Whereas greater male attainment increases the number of romantic options a man has, greater female attainment reduces the number of options a woman has.
This imbalance in the sexual marketplace is not a good thing. A society teeming with lonely women and sexually frustrated men is one hurtling toward disaster. It is imperative that we, as a society, think carefully about solutions to this burgeoning crisis."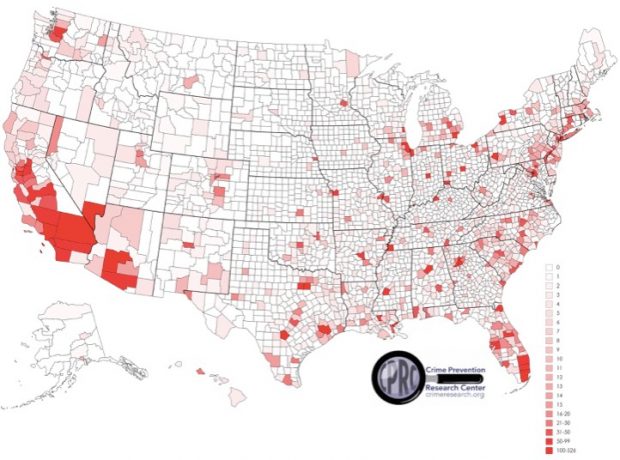 "Murder doesn't happen everywhere with equal frequency. The most recent data of murder at a county level is from 2014, more than half of our counties won't have a murder at all. In contrast, more than half of the murders are concentrated into 2 percent of our counties.
That means almost all of the US has solved its violence problem.. with a few exceptions. Note that many of these non-violent counties are typically considered to have high rates of gun ownership."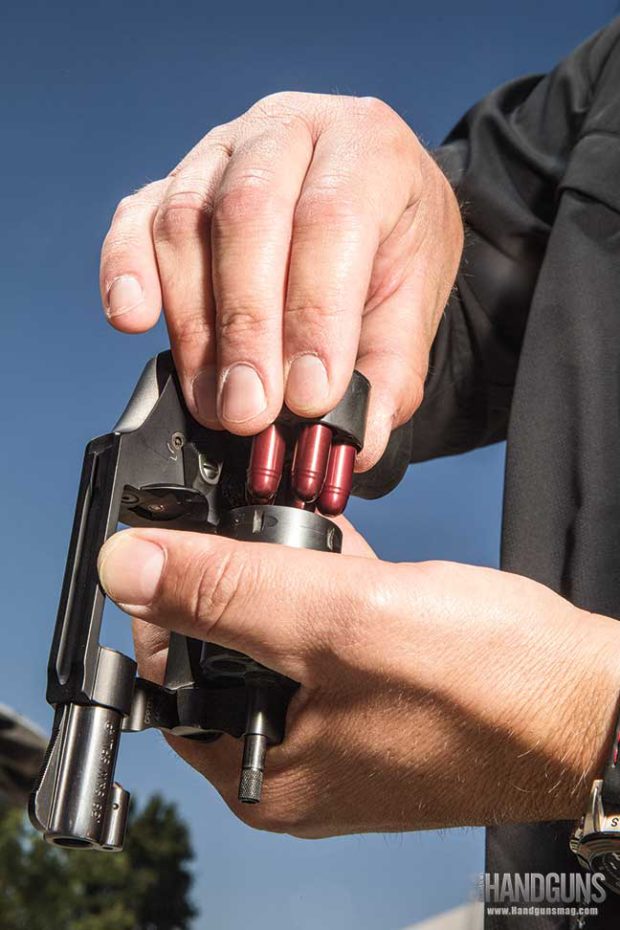 Rich Nance writes a long article with lots of tips for a better reload. Rich's book belongs in your shooting library.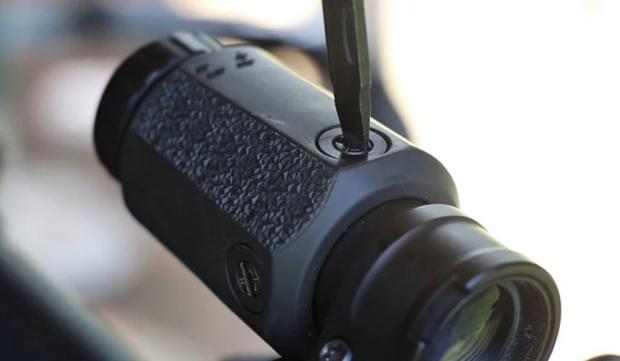 Yes, your magnifier may need to be zeroed independently of your red dot.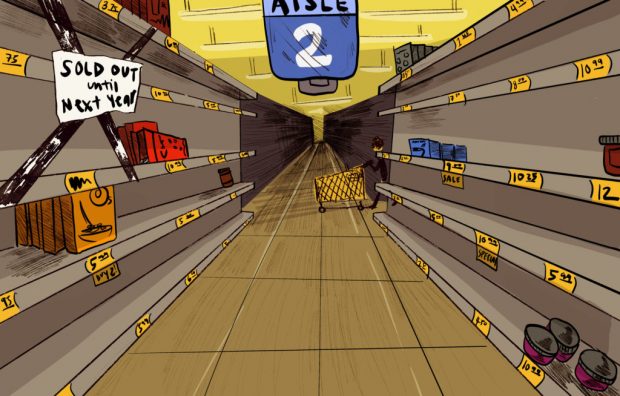 Perspectives you may not have considered.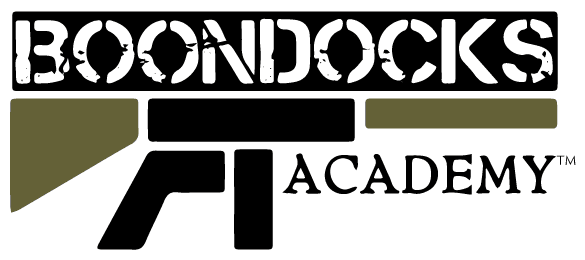 I'll be doing even more travel classes in 2022.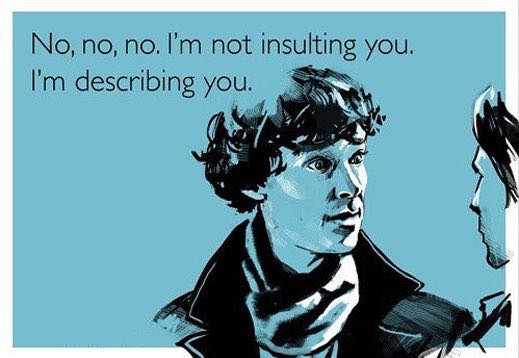 A good article about sizing people up. Pay extra attention to "identity claims." A criminal will often self-identify as such if you are just paying enough attention to catch the clues he is giving off. When people show that they are aligned with various criminal subgroups by the way they dress, their manner of speech, their tattoos, and their mannerisms, you shouldn't be surprised when they adopt the mores of that same criminal subgroup. You may also want to check out "The 10 Commandments of Con Men."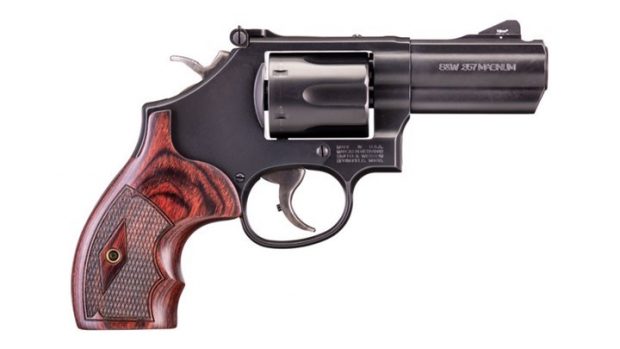 Generally good advice. I'm not sure how useful the reloads the author suggests might be. In all my research, I've only seen one armed citizen revolver gunfight where a reload was done. Usually the gunfight is done before a revolver reload happens.
Tom's monthly newsletter has a shooting drill, as well as articles about using birdshot for self defense and becoming a firearms instructor. Always recommended. Opens to PDF.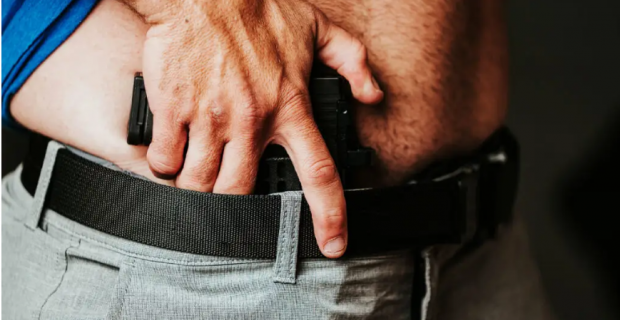 I do two to three simulated draws (clear cover garment, establish firing grip on pistol) every day before stepping outside my house.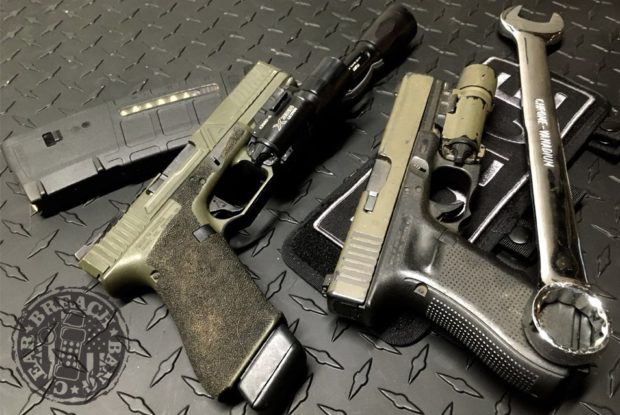 "You wear a badge? You are a gun guy. Your tools, no matter your trade, must be mastered in order to be a professional and no amount of Dave Grossman books or Sheepdog shirts are going to change that or get you by. You are a direct reflection on your trade and your skill level, on the street and on the range, is ultimately your personal responsibility. Departments fail officers by not providing adequate training or capitulating to politically driven requirements that allow sub-standard officers to share the same road as those who take their tools and job seriously. Qualifications are wrongfully designed to measure the lowest-acceptable-denominator, partly because having dozens of officers fail to qual makes the department, and its instructors, look bad. In addition, the fewer attempts an officer has to take to get qualified, the less money the department spends on ammunition, staffing, overtime to cover shifts for training officers, etc."

The anatomy of an "advance fee" counterfeit check scam.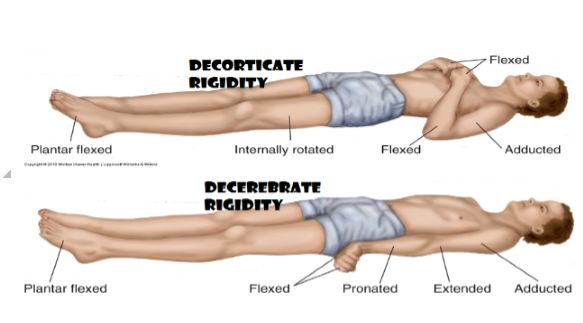 This is a sign of a potential serious brain injury. It's often seen after fight knockouts.

The basics of dry fire.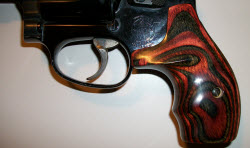 Claude Werner identifies the relevant factors that make revolver grips useful. If you don't think small revolvers are viable self defense weapons, you'll also want to read Claude's thoughts on that issue as well.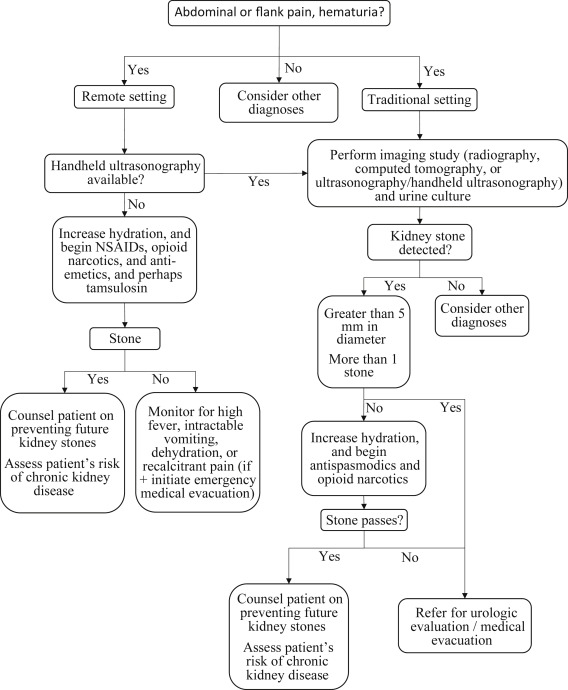 Backcountry medical conditions you've likely not prepared for. For another austere medical article, you might like Hydration Strategies at Altitude.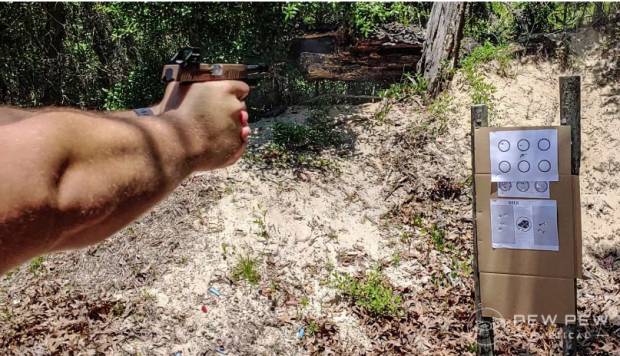 Seven live-fire drills you can do without a whole lot of ammo.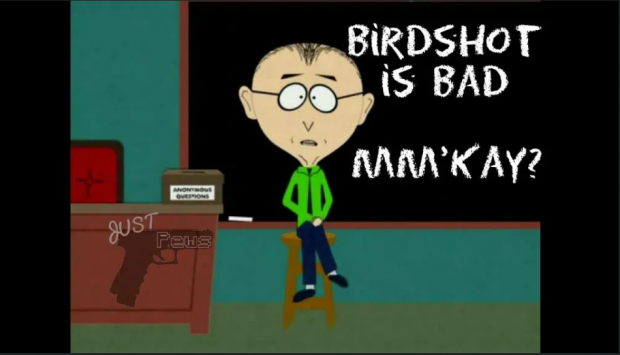 Once again, birdshot is for birds. The clue is in the name. It's not called "peopleshot" for a reason.
Some of the above links (from Amazon.com and others) are affiliate links. As an Amazon associate I earn a small percentage of the sale price from qualifying purchases.
If you would like to further support my work, head over to my Patreon page.