Knowledge to make your life better. If you have some free time, check out some of these links this weekend.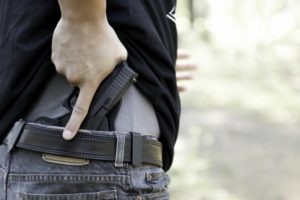 "Of all the active shooter events there were 33 at which an armed citizen was present. Of those, Armed Citizens were successful at stopping the Active shooter 75.8% of the time (25 incidents) and were successful in reducing the loss of life in an additional 18.2% (6) of incidents. In only 2 of the 33 incidents (6.1%) was the Armed Citizen(s) not helpful in any way in stopping the active shooter or reducing the loss of life."
Want a few more statistics?  How about the fact that 98% of all mass shootings in the United States occurred in "gun free" zones.  These spree killers don't want a fight.  They want a high body count.  In order to get that, you need to target victims who can't effectively fight back.
Why you have to alter your grappling strategy if your opponent is armed.  Cecil also has a great video on why you need to train for a ground attack.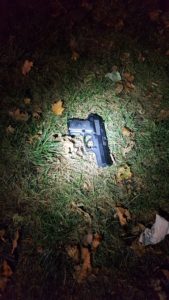 Are you sure it's a good idea to carry your badge off duty?
I think it's an unnecessary risk. I carry my ID card if I need to identify myself to on duty cops, but that card is buried deeply in a second wallet.
I don't carry my badge. I'd only need a badge if I'm taking police action off duty. I'm not going to do that. I prefer to fly under the radar as much as possible.
If you think about it, a badge is nothing more than a tribal identity statement and a lot of people hate the tribe you represent. Being "part of the club" isn't worth risking my life off duty.
"When the officer complied and handed over his property, one of the teens began to search the officer and found his police star. The teen then told the officer not to move, but the officer was able to retrieve and discharge his weapon, striking the 16-year-old boy."
"A good friend of mine who is a Chief of Police put that into perspective:
You are seven times more likely to be murdered …
15 times more likely to be killed in a traffic accident …
42 times more likely to be raped …
… than to have a police officer use excessive force on you."
Shooting someone in the leg is incredibly difficult for all but the best cops and CCW carriers.  It's not a realistic standard to embrace.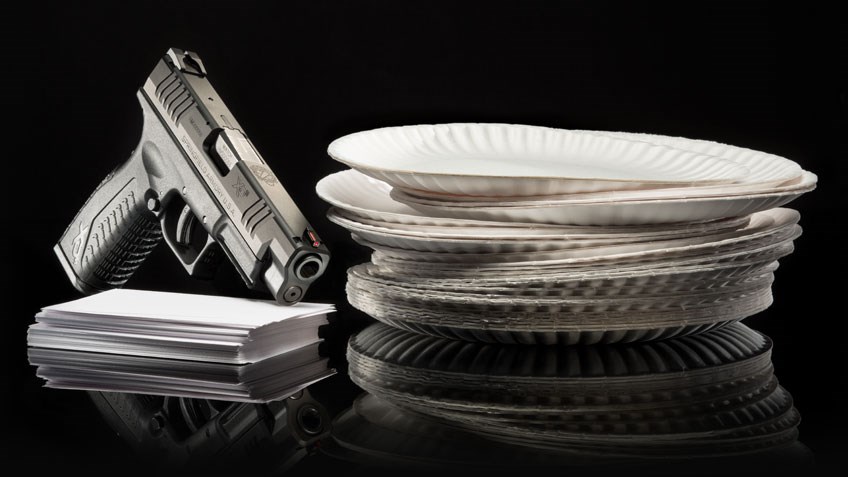 Some valuable shooting drills for both the beginner and the more advanced handgunner.  Need another shooting drill?  Check out my buddy Dave Spauding's "Five in Five" drill.
Some very useful data.
For my police readers, some guidelines for making your foot pursuits safer.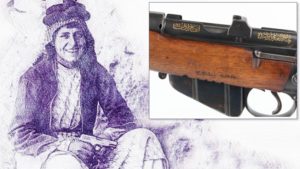 Some very cool historic guns.
Speaking of history, you may like a very thorough article on the Smith and Wesson N-Frame revolver.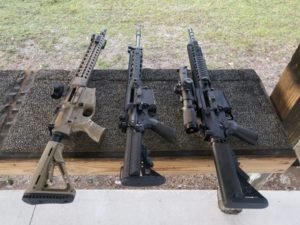 A very interesting comparison of a few of the available options for an AR-15 in .308 caliber.  I'm not sure that rapid fire shooting at 10 yards is the best evaluation metric for these rifles, but I'm looking forward to the rest of the series.
You've all heard the saying "Move, Shoot, Communicate."  This article explains how that works in real life.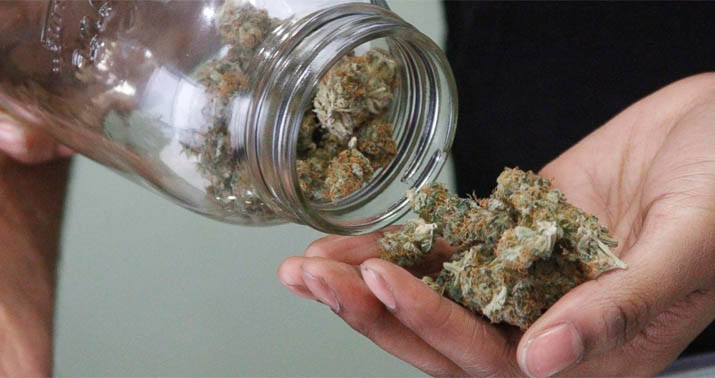 "I don't see a clear way of resolving this question as long as we have state and federal laws in such direct conflict. The idea that recreational or medicinal users of marijuana are somehow inherently more dangerous with a gun in their possession than heavy alcohol drinkers sounds rather preposterous. But the laws on the books simply are what they are. Gun shop owners can't afford to be shut down over something as simple as completing a sale to someone with a medical marijuana card."
Some of you might find this reading list useful.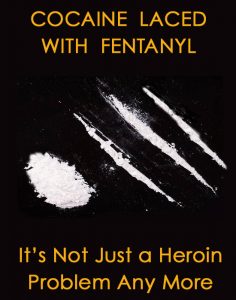 Speaking of drugs, I'm guessing that most of my readers aren't into using heroin or cocaine, but you may know some drug users who need this information.
The blow you are buying may be laced with fentanyl. The combination can lead to death. We actually had a cocaine/fentanyl OD death in my city this year.
If you use cocaine, get some fentanyl test strips and test your stuff before using.
The good news is that cocaine laced with an opiate is on the decline in Ohio.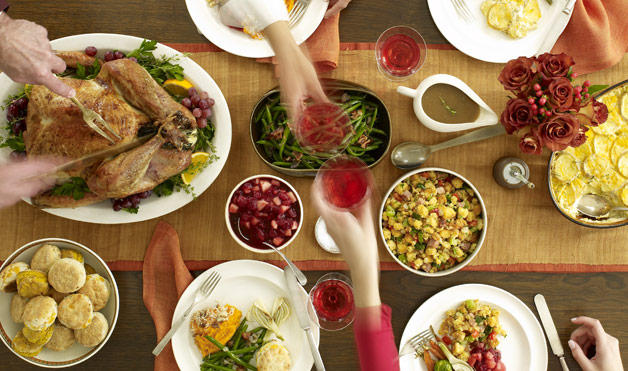 You would be absolutely astounded at how often this exact conversation happens at gun stores across the country.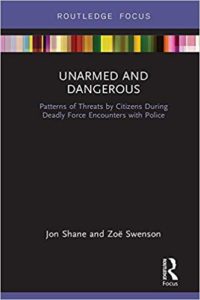 What I'm reading…..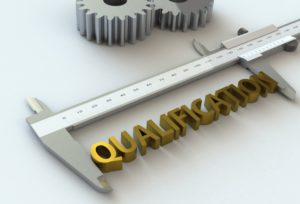 Although this article is written about fitness training, the commentary also applies for firearms and combatives training as well.  There are lots of "pseudo-experts" in every field of endeavor.
"I think much of our interactions in life are scripted. The script of life. Just about everything does have a script. A script at a fast food window. A script when you enter your office or job. A script at dinner. Your skill at improv, at going "off-script" is important. So, at worst, what are some of the typical, scripted responses to "Let's all calm down?"
"Don't tell ME to calm down."
"YOU calm down, I…."
"Calm down?! Why should I calm down?!"
"Line! ?"  The actors whisper on stage when they forget their next line. What's your next line in this script? Better write one or two ahead of time."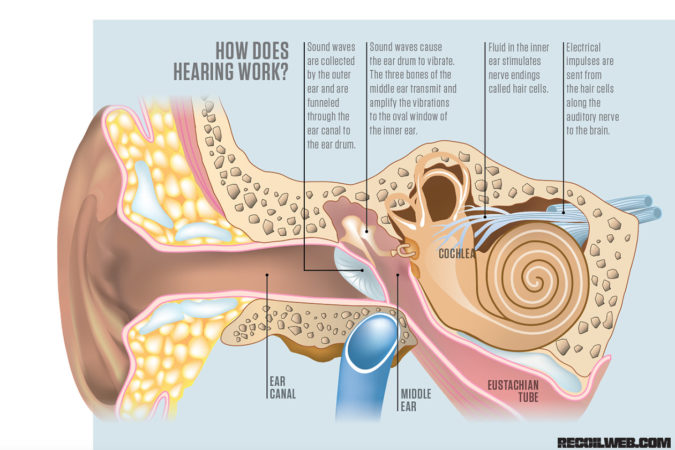 A doctor discusses strategies you can use to minimize the chance of hearing loss when shooting.  Besides hearing-related problems, you should also know about eye problems for the hunter.
Some enlightening statistics about police response times.  You had better plan on being able to handle things yourself for a while.  The cops aren't going to show up 10 seconds after your call.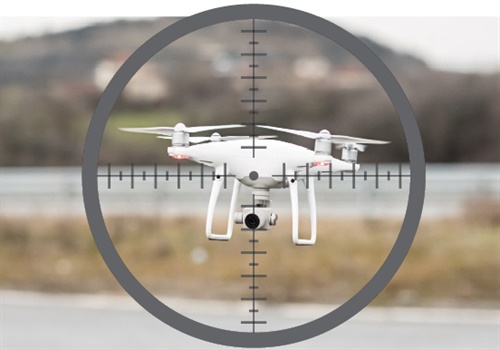 Did you know that shooting a drone out of the sky could be a violation of federal law with a 20-year prison sentence?
"Deploying counter-drone technology by force (including kinetic methods, such as with a firearm) to disrupt a drone's flight (including interfering with the operator of a drone) is potentially an act of aircraft piracy under 49 USC § 46502 and punishable by 20 years of imprisonment. If the drone is disrupted to the point that it is damaged or destroyed, the Department of Justice considers the act a violation of 18 USC § 32, "aircraft sabotage."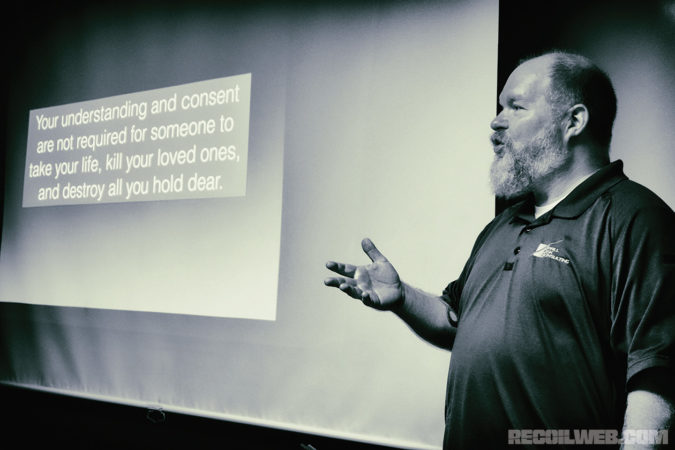 An in-depth review of a class taught by several friends of mine.  I've taken classes from each of these gentlemen.  You should to.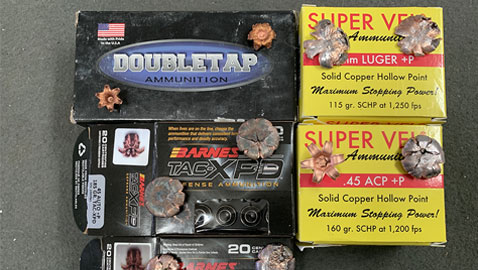 An insightful look at the available all copper defensive bullets currently on the market.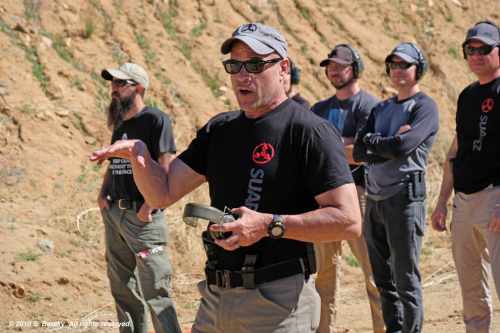 Gabe identifies some serious issues in the firearms industry.
If we are going to attempt to influence change, the language we use is very important.  Professor Yamane has a really good point in this article.
Another police administrator who knows nothing about the legal aspects of using force.
"Through their instruction, it's consistently held that you never, ever, ever, strike anyone in the head," Chief Wright told the Record-Journal. "Even in this case where [King] is fighting with them."
It's astounding that police bosses have such erroneous ideas about use of force case law. Punching someone in the head is a completely reasonable use of force in some situations.
I'm not saying this particular punch was reasonable. It's impossible to make that determination solely from watching a video.  In general, punching handcuffed prisoners is frowned upon, but there are certainly situations where such a strike would be appropriate.
It isn't possible to see in this video, but if the prisoner was kicking the other officers with the intent to injure them, a punch to the face might be perfectly reasonable.  It might also be reasonable if the prisoner was attempting to bite the cop.
A blanket prohibition on any type of strikes to the head is ridiculous and a really good way to get officers hurt.
This doesn't bode well for the profession's future.  If any of you are thinking about a career in police work, think again.  It is a really bad career choice now and will only become worse in the coming years.
If this case isn't enough, read this one.   It's one more brick in the wall of astounding evidence that no one should ever aspire to a career as a police officer.
The officers responding to your 911 call will not immediately know that you are the "good guy."  If you have a gun in your hand as you are standing over a dead body, you had best obey the police commands.  This is good information for both the armed citizen and the responding police officers.
"With the recent passing of the 41st President, the story of the handgun he carried as a young Navy pilot in World War II deserves a look."
Some of the above links (from Amazon.com) are affiliate links.  If you purchase these items, I get a small percentage of the sale at no extra cost to you.   I spend a lot of time writing articles on this site.  All my information is given free of charge.  When you use my affiliate links, you support the writing you enjoy without subscription fees, annoying pop-up ads, or donation requests.  Thank you for helping support my work.