Knowledge to make your life better. If you have some free time, check out some of these links this weekend.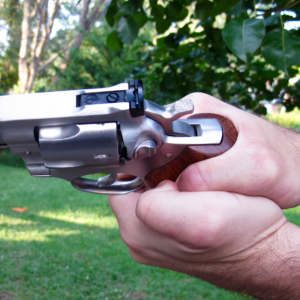 When I poll students in my shooting classes, I find that only 10-15% of my students ever carry a revolver for defensive purposes. Revolver carry is getting rare enough that I regularly see students who don't know how to properly hold a revolver. This article teaches two of the most common techniques.
I personally use the "thumbs locked down" technique pictured above. I believe is was Mas Ayoob who described this grip (for a right-hander) as "left thumb print on right thumb nail."
I know a lot of good revolver shooters (including legendary lawman Chuck Haggard) who shoot with thumbs crossed. It's good for recoil control, but I am paranoid because I've seen so many old revolver shooters tend to duplicate the thumbs crossed grip even when shooting semi auto pistols. The slide bite will cut you deep enough to need sutures to close!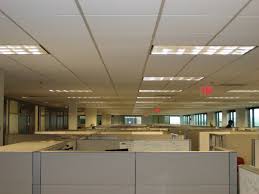 To whom are you giving your power?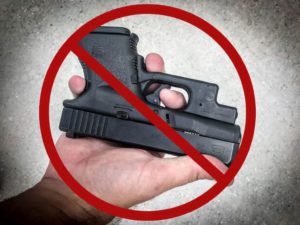 Some of the most common causes of negligent discharges on the range.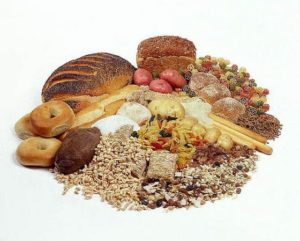 "High carbohydrate intake was associated with higher risk of total mortality, whereas total fat and individual types of fat were related to lower total mortality. Total fat and types of fat were not associated with cardiovascular disease, myocardial infarction, or cardiovascular disease mortality, whereas saturated fat had an inverse association with stroke. Global dietary guidelines should be reconsidered in light of these findings."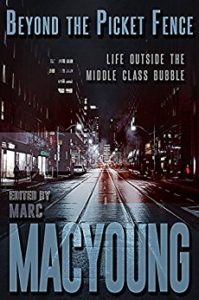 After enjoying the author's previous book In the Name of Self Defense, I eagerly snapped this one up when I saw it go in sale last week. It's a series of essays written with a younger audience in mind. the book provides excellent advice about how to socially navigate the minefields of cultural, racial, or geographic communications differences. I think that if more "shooters" focused on building these skills, there would be a whole lot less conflict in the world.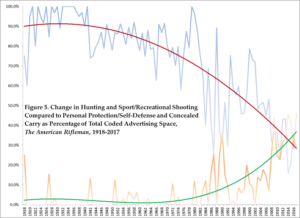 An interesting look at the changing nature of firearms advertising in the last 100 years.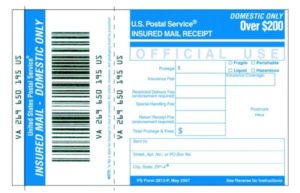 An informative article covering the legal and policy issues involved in shipping firearms through all the major carriers.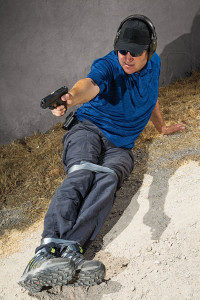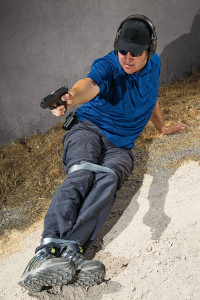 Richard Nance suggests some novel ways to simulate an injury during your range training sessions. If you like this article, check out Rich's book gunFIGHT!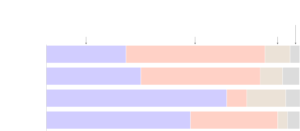 Useful data, but recognize there is a sampling bias in their data set. The studied injuries were the ones that made it to the hospital. People who die at the scene of the shooting do not get hospitalized.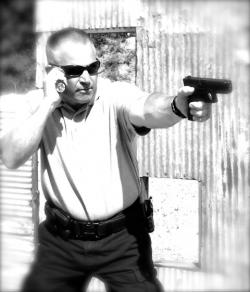 "Don't be afraid to experiment. But keep in mind just because something is new or so and so does it doesn't mean it's better for you. When you change and then realize it's not working go back to what you were doing before. Don't try to force something to work. The techniques you use should be easy to understand, easy to learn, efficient and effective. Practice will make it all better."
A good shooting drill from Chris Cerino. Looking for another drill to try? You can't go wrong with Dave Spaulding's 2x2x2 drill.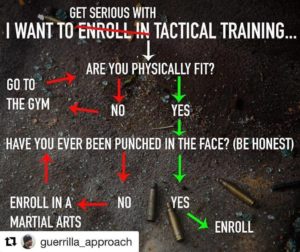 "But no matter how you believe reality to be – reality is what it is, regardless of your belief. And often that reality isn't as simple nor as black-and-white as you wish to make it. Instead of trying to be right, work to seek Truth. Work to see the other's point of view, because maybe there is a sliver of merit. You may be pleasantly surprised at what you find."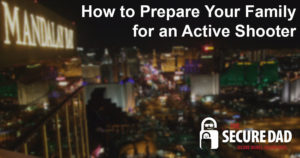 Good advice here, especially for people who do not regularly carry firearms. H/T to The CP Journal for finding the link.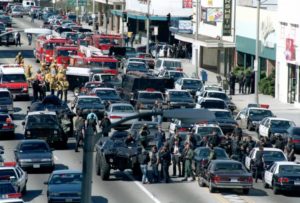 In 1997, the North Hollywood bank robbery changed the course of police tactical equipment and training. That event singularly led to police agencies adding semi-automatic rifles to their patrol arsenals. Here is a good review of what went down that day.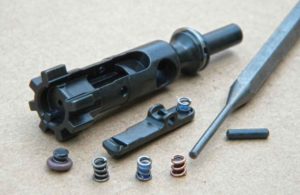 A lot of good information about some commonly neglected AR-15 parts.

"For over 120 years, we have had actual proof that competition is good, and yet here we are it the 21st century, with some people still arguing that competition will "get ya kilt in da streetz." The simple fact is that competition helps you perform at a higher level. Period.
Weird how when you actually put on your critical thinking cap things start to make sense."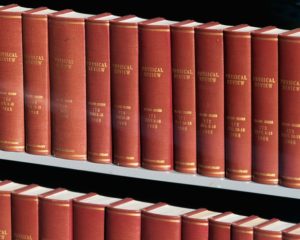 "…we need to understand that the decline of the web and thereby of the Wikipedia is part of a much larger civilizational shift which has just started to unfold."
"…the rise of television introduced not just a new medium but a new discourse: a gradual shift from a typographic culture to a photographic one, which in turn meant a shift from rationality to emotions, exposition to entertainment. In an image-centered and pleasure-driven world, Postman noted, there is no place for rational thinking, because you simply cannot think with images. It is text that enables us to "uncover lies, confusions and overgeneralizations, to detect abuses of logic and common sense. It also means to weigh ideas, to compare and contrast assertions, to connect one generalization to another."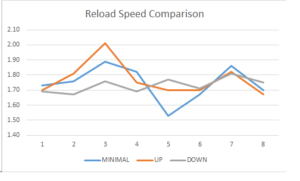 Karl Rehn takes a look at the speed differences between doing reloads with muzzle up, muzzle level, and muzzle down. The standard muzzle up reload may not be the safest direction to point the gun in some situations. For more information on this controversy, check out Rich Grassi's article.
An interesting study I stumbled across while researching another topic. It's from 1990 and details what percent of guns used in crimes are toys, replica firearms, or air guns. The study found that 15% of armed robbers used fake guns or air pistols during the commission of their crimes. I'm just guessing here, but I would estimate that criminals are using even more fake guns in modern times. The high quality replica air soft pistols weren't available in 1990. Those airsoft pistols look remarkably similar to real guns and my cop friends regularly take them off of criminals.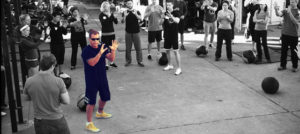 "How would you attack you?"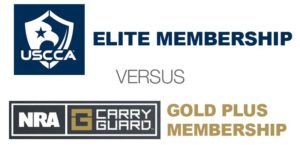 It seems that there is another new self defense insurance program rolling out every couple of weeks. Looking at the basic policies, I think that the Armed Citizens Defense Network is a good choice. It's the only program that I have personally joined.
There are, however, some higher end insurance options that you may not have considered. Here is a head to head comparison of the two most expensive self defense insurance programs out there.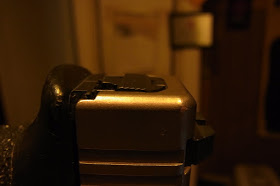 Lots of people put aftermarket triggers in their Glock pistols. I generally don't advise doing so. I regularly see aftermarket triggers creating functioning problems in my classes. Those problems are always resolved when the student goes back to the factory trigger. Besides functioning issues, this article covers some of the safety issues you may be unintentionally creating by swapping triggers.
If you want a lighter trigger pull, polish up the internal parts in the Glock frame. You might even try an aftermarket connector. My advice would be to avoid any aftermarket Glock trigger. I have at least a dozen Glock pistols. Some have a lighter connector, but NONE of them has an aftermarket trigger.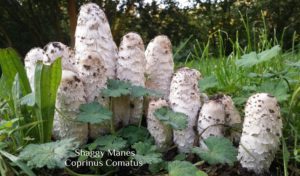 Some good harm reduction strategies for harvesting and consuming edible wild mushrooms.
Take a look at this list of skills. Do you have the ability to treat or manage all these conditions?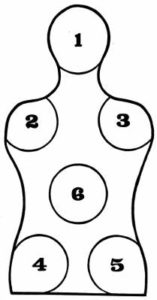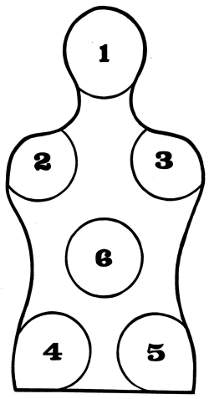 An excerpt covering the topic of dry firing from a shooting book published in 1930. The "Langrish Limbless Target" mentioned in the text is pictured above. This was the favored police shooting silhouette target in the 1920s and 1930s. Note the numbered circles or "dots" inside the silhouette for more precise aiming practice. In the 1990s Phil Singelton (then working for the HK Training Academy) brought out a similar silhouette with the numbered dots arranged outside the silhouette. That version of shooting target remains the most popular silhouette used by instructors today.
There's nothing new under the sun. That target is almost 100 years old.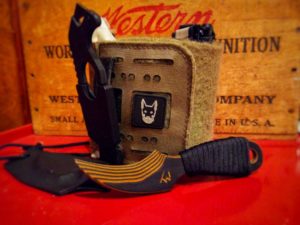 Just because the venue you are visiting performs "security" pat down searches doesn't mean you have to be unarmed. For some more smuggling ideas, take a look at Armed in a Non Permissive Environment.
A good lesson for my police readers about how quickly a foot pursuit can turn into a gunfight.
If you are interested in exactly what happened during the recent Las Vegas mass shooting, this New York Times video compilation is the most informative source I have found. It's well worth your time to watch the 11 minute video.
When you are in any public venue and you hear gunshots, please flee. Too many people were standing around doing nothing as the bullets rained down upon them. Get out. Flee in the direction opposite the gunfire. Don't follow the crowd or use the popular exit routes if you can avoid them. There may be additional shooters set up to ambush the escaping victims. Get outside the venue and to a position of cover by using service entrances, fire exits, or by going over fences. Go your own way and don't get trampled by the herd.
Some of the above links (from Amazon.com) are affiliate links. If you purchase these items, I get a small percentage of the sale at no extra cost to you.