Knowledge to make your life better. If you have some free time, check out some of these links this weekend.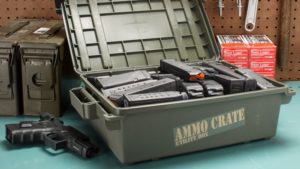 Tamara has some good advice. Be a magazine hoarder. Think of it as an investment. When they get banned again, you'll quickly triple your money.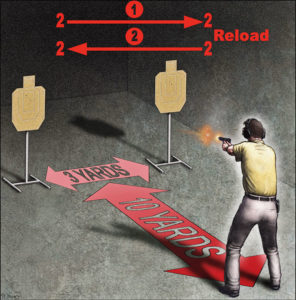 I post a lot of shooting drills on my site.  Most of them are pretty tough and might be too hard for a beginning shooter.  If my previously posted drills have seemed intimidating, give this one a try.  You don't have to shoot like a USPSA grandmaster.  So long as you are working on structured practice drills and making improvements you are on the right track.
Here is another drill that is harder than the one I posted above, but pretty easy to perform for a decent shooter.
If you want something a little more challenging, try this drill.  Link opens to PDF of printable target.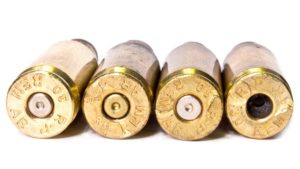 Do you evaluate your spent brass to detect the kind of problems the author discusses?
TFB tests a popular .357 Magnum round out of both a carbine and a revolver.
I feel like I'm belaboring the point, but people still don't get it.
Very few recent large-scale school shootings happened in a classroom during the school day. The most recent school shooter trend is to target students either before or after school when lockdown is much harder and fewer staff are available to intervene.
School shooters are also targeting large common areas that can't be effectively "locked down" and provide a surplus of unarmed victims.
Look at this plan. The would be shooter intended to strike at prom when lock down procedures are probably unclear and there are likely far fewer school staff available.
Two years ago in Wisconsin a similar school prom shooting plan was successfully implemented by the killer. This trend isn't new, but very few people are using the information to improve facility security.
Take a look at what type of safety issues may arise at your child's school either before or after classes begin. Also look at how the district plans to handle a mass shooting that occurs during a school sporting event or after-hours social gathering.
Most schools are sadly lacking in preparation for this type of massacre.
Take a look at this article. It explains the issue far more thoroughly.
This video illustrates how bad a potential attack can be and how an outnumbered victim can overcome more numerous and better armed attackers.  EFFECTIVE resistance will usually cause your attackers to flee.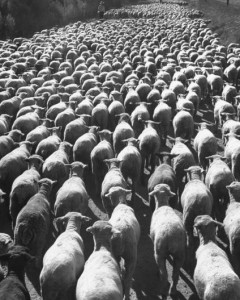 I really hate the sheep/sheepdog dichotomy.  In my mind it's just overplayed and tiresome. But this article has some great information about why people remain "sheep" in crisis situations. Read through the eight factors and think about how you would break the cycle in a crisis and respond appropriately.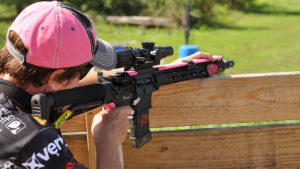 Not quite up to speed about the details of using a modern sporting rifle?  This article will be a great introduction to the topic.
For even more AR-15 goodness, read this article about how to fix problems in your AR's gas system.   Then check out Issues that Mimic Gas system Problems.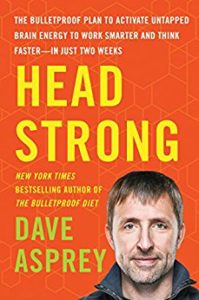 What I'm reading…
Because my poor, beat up brain needs all the help I can give it.

Important advice for my police readers:
"Foot pursuits are deadly. We know this, but we do them every day. Instead, stop and consider if the situation is really worth losing your life over. If you lose sight of someone while chasing, stop and take it slowly, so you don't walk into an ambush."

I learned this technique in the second Glock armorer's school I attended.  It's the best way I've found to remove the magazine floorplates.  It will still be difficult the first time you do it on a magazine that has never been taken apart.  The key is to push the punch down HARD.  You are trying to push the plastic retainer at the end of the spring all the way down the magazine body and out of the way of the floorplate.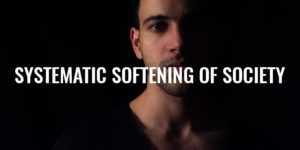 "We live in an era where being soft, and weak, and pathetic is accepted. And, not only accepted, it's encouraged. This is acceptable because we live in a time of relative prosperity, but there will come a time where you will be called to be the man you're capable of being, and that's going to require you to be strong, tough, and resilient. I hope that I am adequately prepared for that day. I hope you're adequately prepared for that day."
The author's four solutions at the end of the post should be implemented by almost everyone. Fearless, independent, physically fit people are difficult to enslave.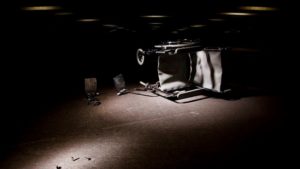 A topic not often covered in the gun literature.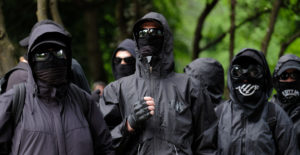 If you are a cop who lists your profession on Facebook, LinkedIn, or Twitter, you are placing your family in danger. Scrub your occupation from your social media accounts.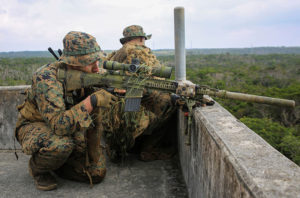 Good information for you rifle shooters.
Want a practice session for your precision rifle?  Try this 40-round routine.
Some insights about head shot fatality rates and the medical management of a patient shot in the head.
"Speaking of rendering aid, there are some things to remember if you encounter a headshot patient as a first responder, good Samaritan, or bystander. One of the most widely known medical maxims is to apply direct pressure to severe bleeding. However, in the case of a gunshot to the brain — where the integrity of the skull may be compromised — this can do more harm than good.
You may wind up applying pressure to the brain itself, which can cause permanent damage or death. The two best things you can do for a headshot victim are to ensure breathing and move quickly.
This latter point was best summed up by Dr. Rhee: "The most important fluid for a headshot patient is diesel."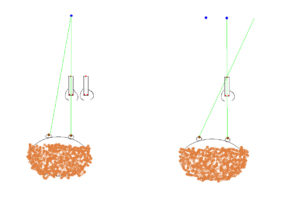 Gabe White shares some very important information about vision and its effects on shooting.
If the topic of vision while shooting interests you, you'll probably like this article discussing how your visual perceptions can cause you to flinch as you pull the trigger.  For an even deeper dive, listen to Gabe White talk about vision training exercises he uses on the Ballistic Radio show.
A historical look at police firearms training from the 1890s until the turn of the century.  Lots of studies on police hit rates for you researchers.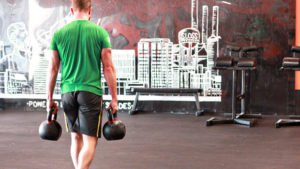 Lots of my students want to improve their grip strength but they don't know how to do it.  Here is the simplest solution I've found.  Get your grip strength and some "cardio" at the same time.  I do this at least once a week.
Here's one more easy grip strengthening method.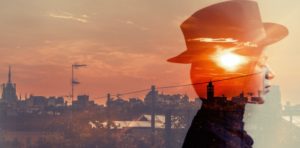 I think we need more "deep souls" in the policing profession.
Some of the above links (from Amazon.com) are affiliate links.  If you purchase these items, I get a small percentage of the sale at no extra cost to you.   I spend a lot of time writing articles on this site.  All my information is given free of charge.  When you use my affiliate links, you support the writing you enjoy without subscription fees, annoying pop-up ads, or donation requests.  Thank you for helping support my work.