Knowledge to make your life better. If you have some free time, check out some of these links this weekend.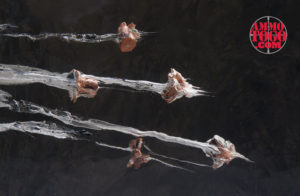 Ammunition-to-go has published a large study of ballistic gelatin performance using defensive rounds fired from shorter barrels into clothing covered gelatin. These tests are not the same as the FBI protocol, but still provide useful information. This is an article you should read.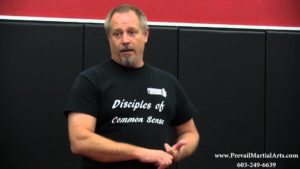 Learn about how to avoid the "educational beatdown" and when that "beatdown" might be something else:
"The person looking for an excuse to get violent will try to get you to do or say something that can be used as a rationalization. It is not a reason—they already have the reason in that they want to hurt someone. It just needs to sound like a reason. When someone tries to incite you to inflammatory language and anger, that is the time to slow down, and act thoughtful and cold. And check the audience.
If there is no audience, this is probably a lead-in to a predatory assault. Experienced predators will mimic social patterns so that YOU stay on the predictable (and much less violent) social script. If there is an audience and they are egging on the threat, be prepared for a Monkey Dance. Apologize and leave, but be prepared to crash through the crowd if necessary."
For more on the topic, check out my article on The Educational Beatdown.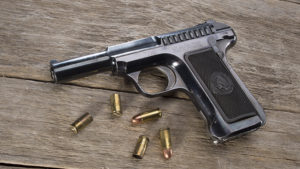 An in-depth look at a cool little pistol you may have never seen before.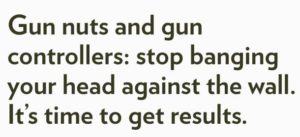 Some of you may find this article refreshing.
In my uneducated opinion, if fully implanted, these types of initiatives are likely reduce some types of gun violence. There won't be massive change, but I believe the needle will move in the correct direction. This is the type of "compromise" that both sides of the debate should be considering.
Unfortunately, I think these ideas will be roundly criticized by both gun owners and gun banners alike. They just make too much good sense. We can't have that in this particular debate. I doubt we will see any of these good ideas implemented in the near future.
I'm fully convinced that a large number of people from both sides of the issue aren't really looking for a legitimate solution. The unending feud with "the enemy" provides the excitement these people are lacking in their lives. The gun control debate is a godsend for a whole bunch of people who are engaged in high level virtue signaling.
It doesn't have to be this way.
For some similar thinking, check out Gun ban – why it's not going to happen.
An extremely educational interview with Ed Calderon about Mexican cartel kidnappings.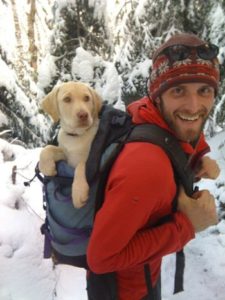 Read this article describing three different cases where a rescuer used human medical skills in an unconventional manner to treat their pets.
For even more information, take a look at the articles my veterinary surgeon significant other has written for my site.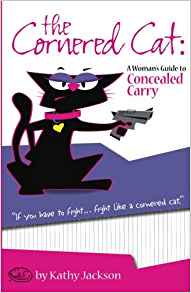 Having seen a couple of negligent discharges as a student holsters his weapon in class, I am very sensitive to this issue. You should NOT be slamming your gun back into its holster without visually checking to see that your holster is clear of anything that may get caught inside your pistol's trigger guard. Read Kathy's article and heed her advice. Then buy her book.
Kathy is on fire this week. With the gun control debate raging, you'll also want to read her article on "feelings."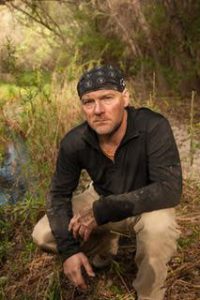 This article discusses the steps you need to go through in order to perform well in a survival situation. It's best to do this type of mental work BEFORE your next crisis.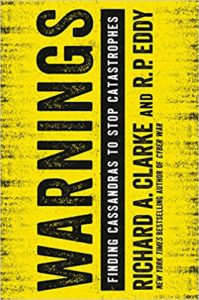 What I'm reading…
"In Greek mythology Cassandra foresaw calamities, but was cursed by the gods to be ignored."
I may have to change my name to Cassandra.
As a certifiable "Big Dude" I say "yes."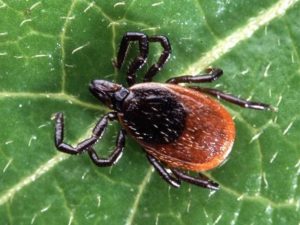 Now that we are finally breaking out of the freezing temperatures in the Midwest, it's time to start thinking about ticks and tick-borne diseases. This article will provide more information than you would ever think you need about the problems these little blood suckers create.
Although I can't think of many situations where restraining someone would be a good idea, it's possible that you might want to improvise some handcuffs. Here's how to do it.
If you don't understand the dangers of restraining a criminal, read Skill Set: Custody.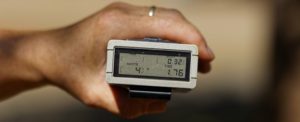 There is such a thing as shooting too fast, even if you can keep all your rounds on the target. A lot of very high speed SWAT and military units focus their training sessions around shooting 1/2 second splits. If average human reaction time to a visual stimulus is .25 seconds, your .15 splits may be detrimental in a gunfight.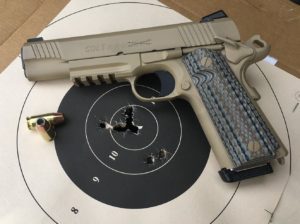 Take this drill to the range with you for your next practice session.
If you make the par times and scores, you are shooting at about 73% of the ability of a USPSA Grandmaster according to Karl Rehn's calculations.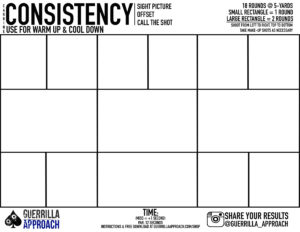 Here's one more shooting drill for you. This one is for you rifle/carbine shooters.
A lot of you liked the Guerrilla Approach consistency pistol target. I'm using it as a warm up in all my pistol shooting sessions.
Here is their version of the same target for rifles. If you don't understand your close range hold-overs, you'll be screwed on this one.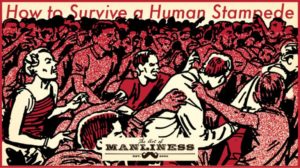 As awareness about proper active killer response is growing, we are seeing more people quickly fleeing the scenes of spree shootings. That's good. The downside is that the mass exodus can cause additional difficulties. Here are some tips about how to successfully navigate a large crowd without becoming a stampede casualty.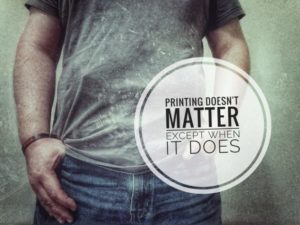 I agree 100%.
Which of these attributes are you actively trying to improve?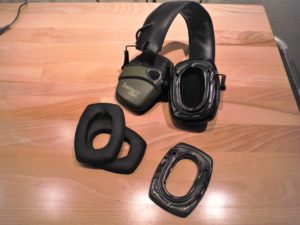 The Howard Leight Impact Sport electronic ear muffs are a best buy for anyone who wants to get a pair of sound amplifying muffs. While these aren't as nice as some of their $300 counterparts, they will absolutely work well for the average police officer or recreational shooter. It looks like these new Noisefighter Gel Ear Cups would be a worthwhile addition to make these muffs even more comfortable and effective.
After some high profile bullet failures in the 1986 FBI Miami Gunfight, lots of folks started on a quest to find bullets that would both expand and penetrate adequately, even when shot through intermediate barriers. One of the groups that was at the forefront of this research quest was the International Wound Ballistics Association (IWBA). They were the ones who introduced and publicized the use of calibrated ballistic gelatin as a bullet test medium. I was a member of this organization more than 20 years ago before it became defunct.
Here are all of the old IWBA journals. This is a goldmine of reading for all you ballistic nerds. Link opens to a Google drive where the journals are stored.

The late Todd Green talks about the issue of instructors shooting demonstrations of the drills they teach in class. I firmly believe that this is a necessity. I had serious doubts about the instructors' abilities in the few class I've taken when demo shots weren't performed. I demonstrate every drill I have my students shoot. It isn't to show off, it's to provide visual learners a model to follow. Most of your students process information visually. They need to SEE the drill to conceptualize it. Not shooting demos does them a disservice.
Sure, I've blown shots. It happens. Everyone misses. It doesn't blow your credibility with the student unless it becomes a pattern. And as to the issue of "what if the student shoots better than me?" Shouldn't that be your goal? I want all of my students shooting so well that they can beat me after taking my class. That's a huge measure of success as an instructor.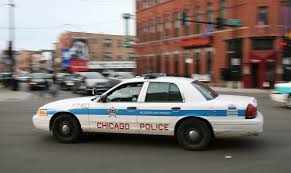 Some empirical evidence of the negative effects of "de-policing."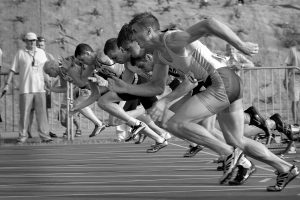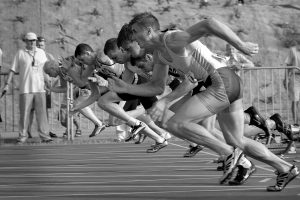 Sprinting is one of the best things you can do to both improve your fitness level and your ability to escape a violent criminal. I sprint at least once a week and would rather skip a day of lifting than skip my sprint day. The only problem is that most people haven't sprinted since high school. Here's how to start a sprinting program without ripping a hamstring.
An interesting analysis of the body language displayed by the Las Vegas shooter along with a look at a certain facial expression that may help you identify a sociopath.
"It is not the obligation of children to befriend classmates who have demonstrated aggressive, unpredictable or violent tendencies. It is the responsibility of the school administration and guidance department to seek out those students and get them the help that they need, even if it is extremely specialized attention that cannot be provided at the same institution."
Watch these two car jackings go down and listen to John's tips about keeping yourself safe. Cars are getting harder to steal. In the age of chipped keys, we rarely take stolen car reports anymore. Criminals still need cars. When they can't steal them with stealth, they will use force. Look for car jackings to increase in the coming years.
Check out the Secret Service's latest report on active killer events that occurred last year.
Some of the above links (from Amazon.com) are affiliate links. If you purchase these items, I get a small percentage of the sale at no extra cost to you.