Knowledge to make your life better. If you have some free time, check out some of these links this weekend.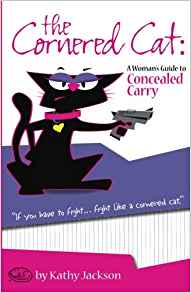 Some of the real issues inherent in training beginners. I'm glad I no longer do it.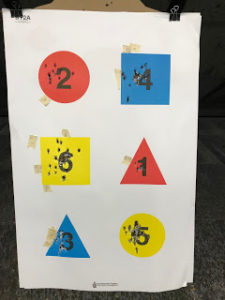 Have you tried the Casino Drill yet?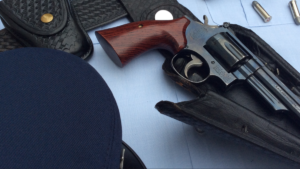 A curious piece of gun leather history.

A couple of good medical articles for you this week. Do you know how to handle a persistent nose bleed? How about a fishhook stick?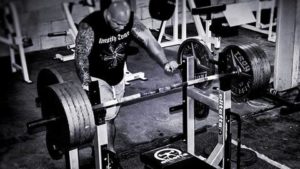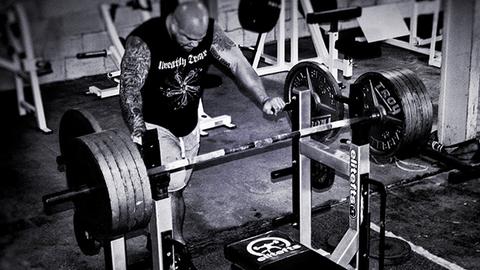 Why train?
"Because a physically and mentally dangerous man will always be needed."
Truth.
You'll also want to read Paul Sharp's take on the topic.
In addition to John's valuable advice, I would urge those of you who are unfamiliar with violence to watch the video to understand how police de-escalation does not always work. Most of you will be hard pressed to find any fault with the way the cop tried to de-escalate the encounter. It didn't work. De-escalation requires the criminal's cooperation. When the criminal wants to shoot you, he isn't interested in de-escalating.
I would also argue that when the cop backed up once the suspect became verbally aggressive, he made a mistake. It prompted the suspect to move in for the kill. I think a better course of action would have been aggressively pressing the attack as soon as the suspect started yelling about "running up" on him and attempting to draw the weapon. "Stuffing the draw" is a vital skill to have in the close quarters environment.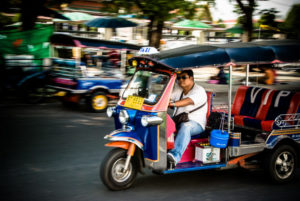 My traveling friends will like this article. In foreign countries, taxi overcharges and scams are the single most likely hassles a tourist is likely to experience. Uber has been a game changer. I use it in almost every country I visit now. It eliminates both the overcharging "gringo tax" fare and all of the scams associated with exchanging cash with the cabbie.
Unfortunately, Uber isn't the most common ride sharing app available in some countries. here is a complete list of all of the Uber-like services available in other countries. Bookmark this one and check it out before you make your next international trip.
While ride-sharing services reduce the opportunity for scams, some unethical drivers will still try to cheat you. Educate yourself about this Uber Scam going on in Vietnam so that you aren't victimized.

Read Massad Ayoob's analysis of Brian Murphy's shooting. Murphy is the very definition of the word "survival." If you want some more information about this incident, check out my article on the Sikh Temple shooting.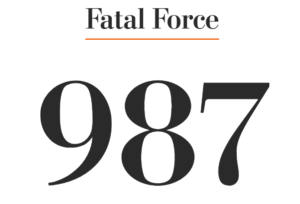 "Unarmed" does not mean "not dangerous."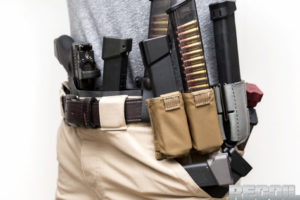 Tamara discusses some of the issues regarding the carrying of spare magazines. While needing a spare magazine in a civilian encounter is rare, I still carry one.
When Paladin Press closed its doors last month, former Paladin author Stephen Wenger decided to make his book a free download. You know I like free books. Go to the link and download it.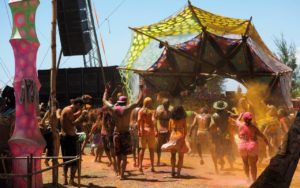 I took the Zendo class referenced in the article a couple years ago. The class teaches you how to handle and assist people who are going through difficult experiences after consuming drugs.
The training is obviously highly relevant for me given my profession. We deal with people freaking out while on psychoactive substances on a fairly regular basis. It's good to have options beyond handcuffs or the emergency room.
I would encourage any of my police or medic friends to take the four-hour class if it comes to an area near you.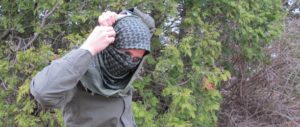 I learned all about the Shemagh when I was in Egypt. It's a useful piece of gear and everyone should know how to tie one.
Don't get the typical red and white one unless you want to look like Yasser Arafat. I prefer the green ones…good camo, good warmth, and good protection from blowing dust and debris. They also keep hot .223 brass from flying down your collar.
Some thoughts about tactical reloads and after action scans in the real world.

Do you teach or advocate pelvic shots? You should probably read what one of the world's foremost experts in wound ballistics has to say about them.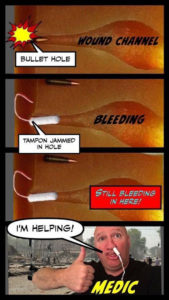 I shouldn't have to keep saying it, but tampons should not be used to pack bullet wounds.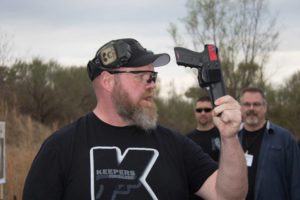 My bud Spencer Keepers getting a shout out from Massad Ayoob in a very well balanced article on appendix carry. I still think Spencer's appendix holsters are the best designs on the market and wear one every day.
Want more AIWB info? Read my post Thousands of Thugs Can't Be Wrong.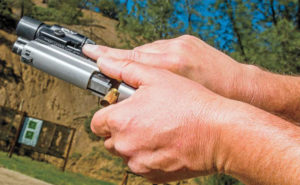 Richard Nance talks about some common malfunction clearing procedures. Read up on these and practice them. Reflexive malfunction clearance is a skill I regularly find lacking in my police and armed citizen students.
Inherent in the skill set of reducing a malfunction is the ability to rack the pistol's slide. If you have problems doing that, check out a couple of these tips.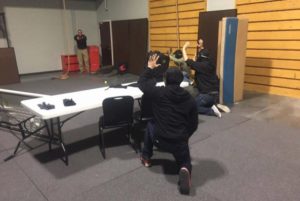 Critically important concepts for anyone thinking about responding to an active killer situation.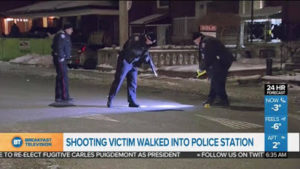 You wonder why some agencies ban weapon-mounted lights? Because idiot officers like this use them for administrative tasks and end up muzzling everyone around. If you have a weapon mounted light, you must also carry a hand held light. You should be using the hand held light for all non-threat illumination needs.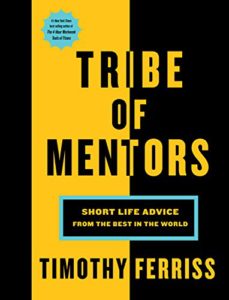 What I'm reading…
I'm really enjoying this book so far. It's nothing but short (three to six pages) chapters from very successful individuals giving life advice on a variety of topics. It's quite informative. Check it out.
"Warrior Mindset is more than aggressiveness and determination, it is about over coming challenge and adversity. It's about possessing, understanding, and being able to utilize a set of psychological and physical skills that allow someone to be effective, adaptive, and persistent. It also allows someone to use optimal decision-making, psychological techniques, physical and tactical skills learned in training and by experience."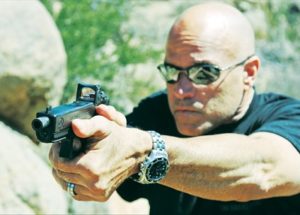 I shoot the same way the author describes. If my pistol is in my right hand, I am using my right eye to see the sights. When the gun is in my left hand, I use my left eye. I think there are several clear advantages to training yourself to shoot this way.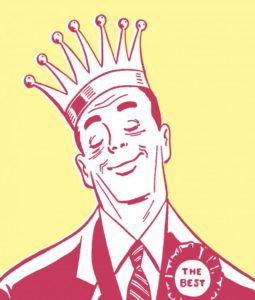 In last week's knowledge dump I posted a couple articles about being more mindful about television and internet consumption. This article explains the psychology behind why it's so hard to stop aimlessly surfing the internet.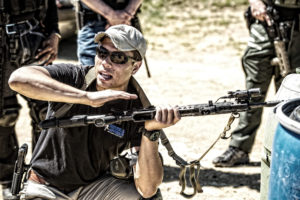 "The hallmark of top tier tactical professionals is not how quickly they shoot, or the number of dance-fighting moves they can add to the end of a drill. Instead, it's how relaxed they are in the presence of extreme stress. Range training encourages anxiety when it rewards unnecessary mental tension or wasted physical energy. And if we are serious about carrying guns for a living, we should do as much as possible to minimize stress on the objective."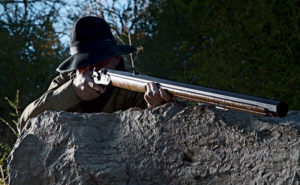 If you are into either history or tales of individual heroism, read this article. Then read the book Jack Hinson's One-Man War.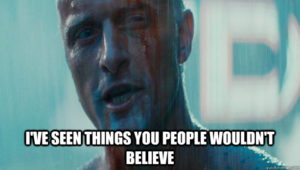 "If you know something, show something. If you don't, take a seat.
Martialism has always demanded humility because it's a lethal art, and your life could be snatched from you in a second. Skill, discipline, and commitment go a long way, but they're not guarantee that you'll live. Worse, it's no guarantee those on your team or in your care will live. As such, self-assuredness might look cool for online self-promotion, but it's the mark of the inexperienced amateur, regardless of credentials."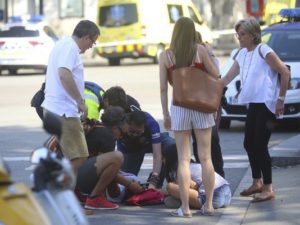 The Tiro Tactico website translated my terrorist vehicle attack article into Spanish and posted it at their site. If you are a Spanish-speaking person who enjoys guns and tactics, check out Jorge's website.
Some of the above links (from Amazon.com) are affiliate links. If you purchase these items, I get a small percentage of the sale at no extra cost to you.