Knowledge to make your life better. If you have some free time, check out some of these links this weekend.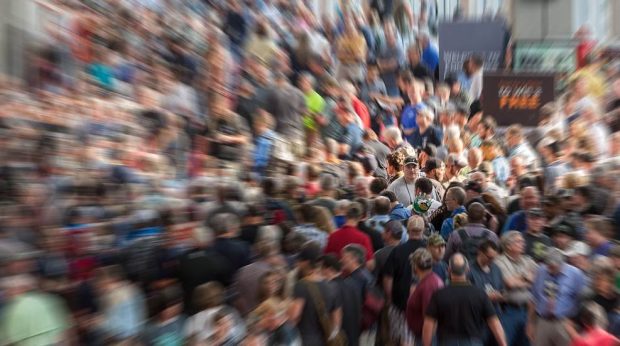 Breaking down some of the components of situational awareness.
Kelly McCann offers a masterful 10-minute class on how to make your elbow strikes better.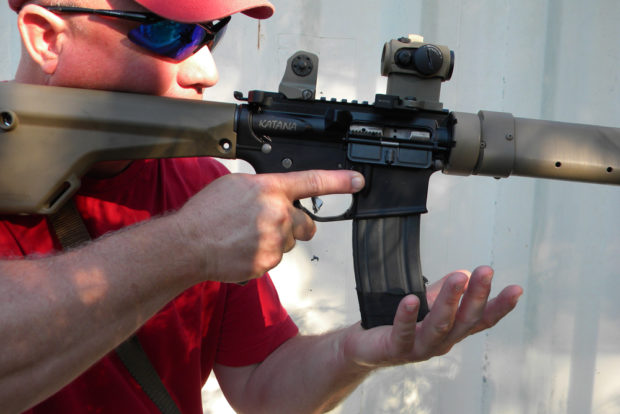 Can you reflexively identify and remediate all the likely AR-15 malfunctions? If not, you have some work to do.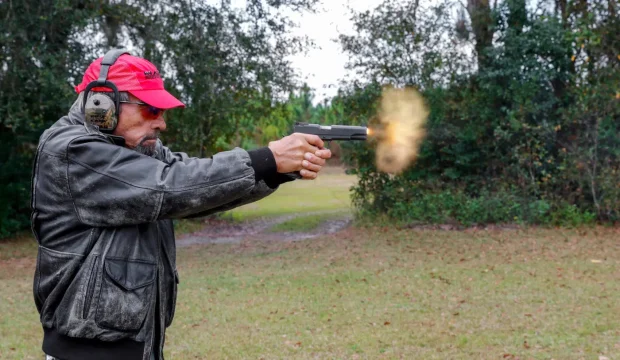 Modern firearms instructors should take the time to learn the history of our art. You should also read Massad's article Modified Weaver Stance for Pistol Shooting.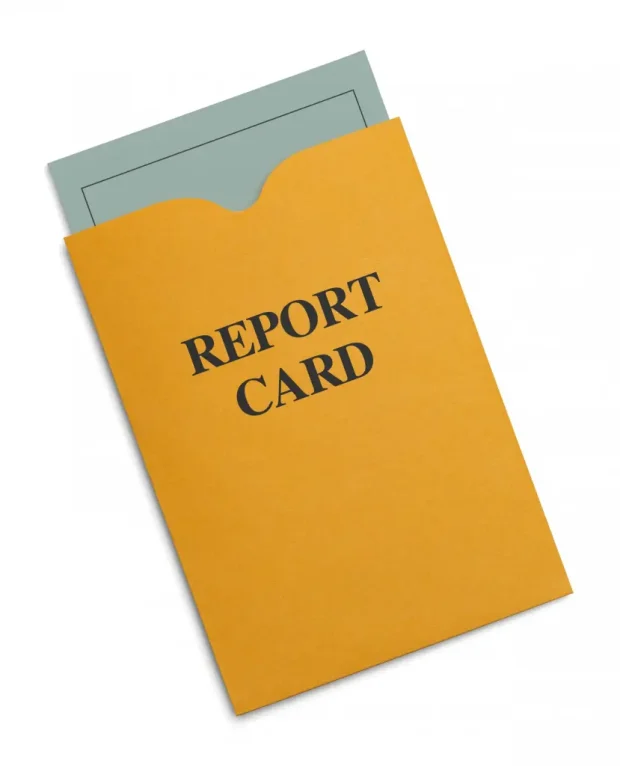 Happy to be included on this list of heavy hitters and considered a "teacher" by someone who teaches for a living.
"Three instructors tied for the top score: Paul Howe of Combat Shooting and Tactics, Chuck Haggard of Agile Training and Consulting, and Kerry Davis of Dark Angel Medical. There was a five-way tie for fourth place: Greg Ellifritz of Active Response Training, Tim Chandler and Ashton Ray of 360 Shooting Performance Shooting, Will Petty of Centrifuge Training, Craig Douglas of Shivworks, and Joe Weyer of Weyer Tactical and Alliance Police Training. Rounding out this upper tier of instructors, tied for ninth place, were Tom Givens of Rangemaster, Mike Green and his Green Ops crew, and John Murphy of FPF Training."
As a side note, I've trained with all of these guys except Paul Howe, Mike Green, and Will Petty. If I was still an active duty cop, Will's classes would be at the top of my list. Now that I'm in Texas, I plan on going to some of Mike's and Paul's classes soon. I consider most of these folks friends. If you are looking for training recommendations, I heartily endorse all their classes.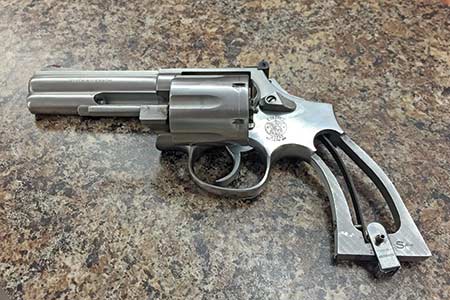 Yes, even your revolvers can malfunction. If you carry a wheel gun, you should be aware of some of the ways revolvers will puke on you.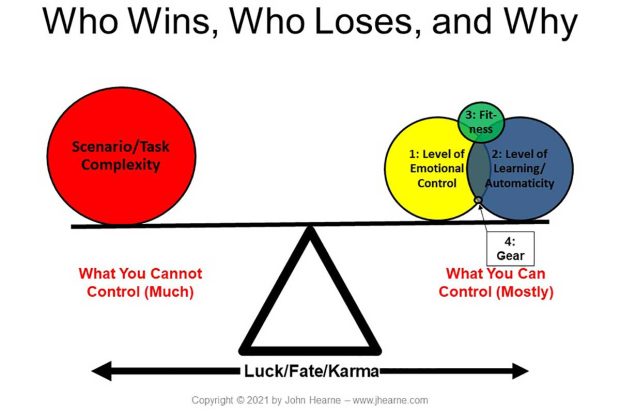 I've seen John's presentation several times over the year. If you are interested in the science of human performance in a combative context, you need to get to this class.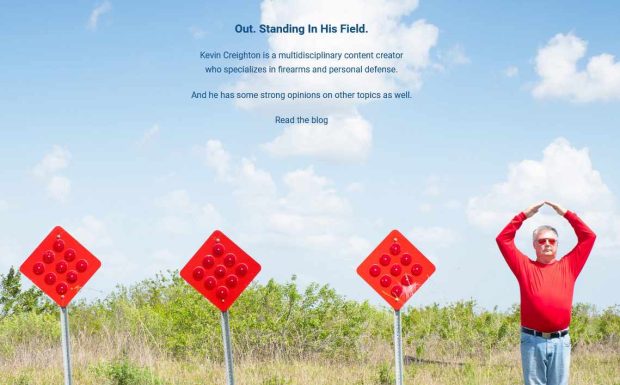 Good advice for budding gun scribes.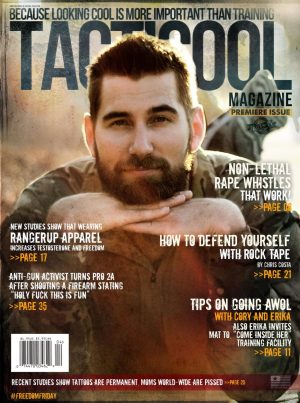 "Most of the people you see promoting the industry today have no experience, no background, and no idea how to properly test, evaluate, or describe the proper application of a product. Keep that in mind as you research your next purchase. Experts are there. They're just sitting quietly in the corner and not running around like a five year old in a toy store, drooling over each item they see in fancy packaging. Be smart and take some time to learn who's helping you make decisions about YOUR needs."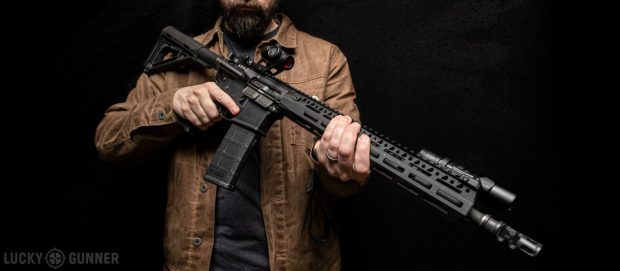 Solid rifle advice from Lucky Gunner. You may also like How to Use an AK.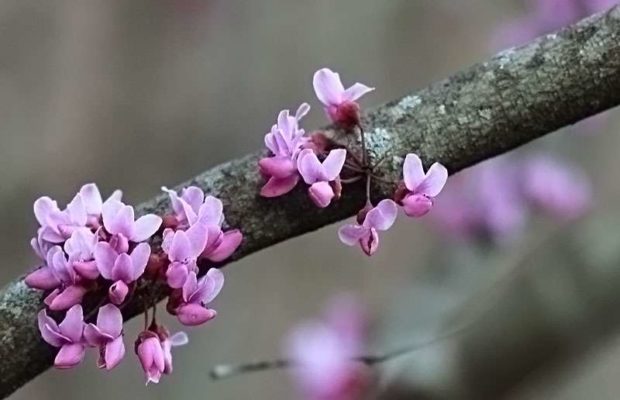 It's starting to warm up. Do you know which spring flowers are edible? You should probably also know which are poisonous as well.
This article is also useful as it describes the edible plants most of us consider "weeds" in our yards and gardens.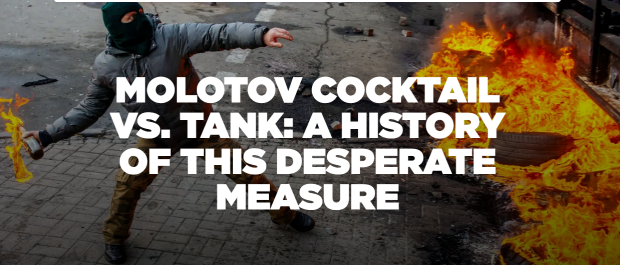 A history of tank killing tactics. For more information, read David's Tool Kit: A Citizen's Guide to Taking Out Big Brother's Heavy Weapons. The book is out of print and expensive now. If you can find a used copy for a decent price, pick it up.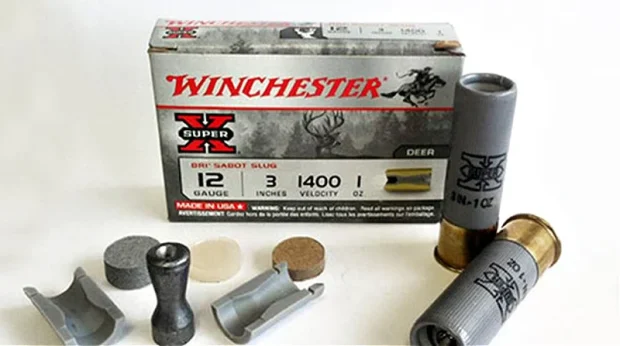 Everything you would ever need to know about sabot rounds.
Check out this short video…no ass kicking, but smart ATM psychology. I've trained with Tony several times and he has some great ideas.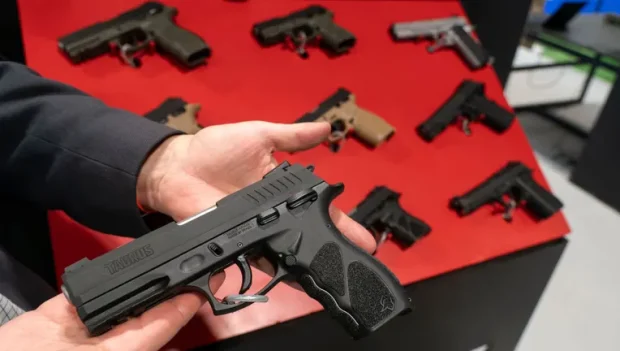 The latest gun buying statistics.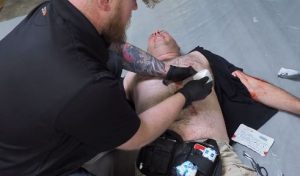 The "ABC" acronym you learned in your first aid class isn't the best model for treating penetrating trauma. For some more medical information, read Distracting but not life-threatening: Managing abdominal eviscerations.
"Across the board, the men and women that pass tough selections and outperform their peers in the military are simply stronger than their peers. I did not say "bigger," I said stronger. Stronger in all tasks, globally stronger. Can you throw on one-third of your bodyweight in armor and gear and carry your friend 400m at a dead sprint? No? Well then, Turbo, I don't care what your marathon time is."

Justin Dyal shares some one-handed shooting drills. For a different set of training drills, check out Ken Hackathorn's training drills for church security personnel.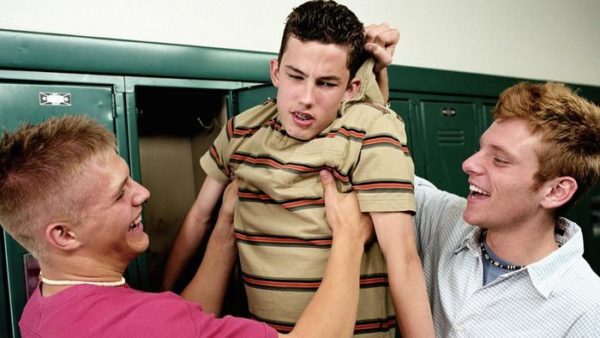 Interesting perspective here. Be honest, are your tribal identity statements (referred to in the article as "freak flags") made more to tell people you support your "tribe," or are they a "fuck you" message to people who are not in your tribe?
If you walked up to a stranger and said "fuck you," you would expect that there would be consequences for that action. Why is anyone surprised when their tribal identity "fuck you" statements garner a similar response?
Especially concerning social media, think about what you are doing. I know a lot of you post articles, comments, and memes trying to "educate" the other side and convince them that should join your "tribe." How well do you think you are doing when you start your educational comments with the written equivalent of a big "fuck you?"
Giving a "fuck you" to whatever group ideology you oppose may make you feel good, but it won't make anyone change his/her minds.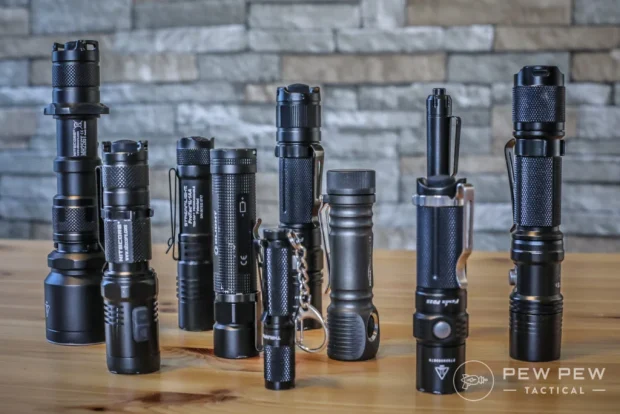 There are a lot of good flashlights on this list. For what it's worth, I'm still carrying and recommending the Fenix PD35.
A podcast full of compelling information from the late Dr. William Aprill. William discuses how some people are mentally "wired" to act in dangerous situations and some are not. This requires a plan to optimize whatever action you are likely to take and truly evaluate they types of situations in which you choose to engage.
Some of the above links (from Amazon.com and others) are affiliate links. As an Amazon associate I earn a small percentage of the sale price from qualifying purchases.
If you would like to further support my work, head over to my Patreon page.