Knowledge to make your life better. If you have some free time, check out some of these links this weekend.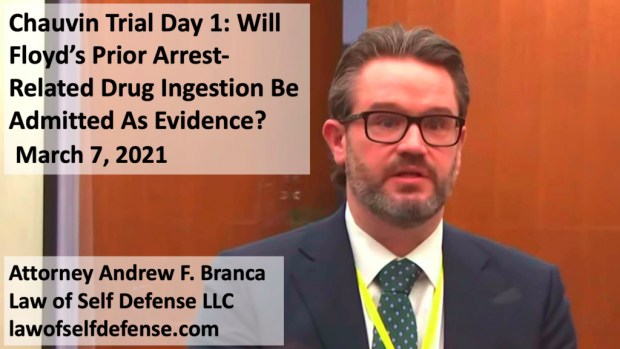 Attorney Andrew Branca is providing legal analysis on the Chauvin trial in Minnesota. His summary of the first day's proceedings is very thorough and insightful. I think a lot of you might be interested in his thoughts as the trial continues.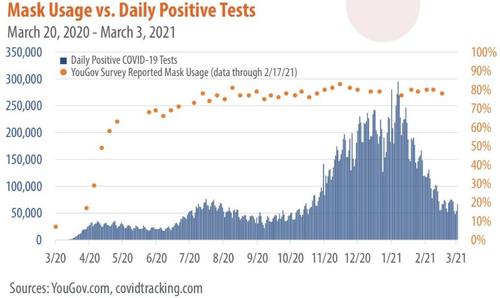 Read the report released by the CDC last Friday. Masks work. A little. Wearing masks led to a 1.32% decrease in Covid-19 cases. Now it's time to have the discussion about whether such a tiny decrease justifies the inconvenience. I don't suppose that discussion will ever take place.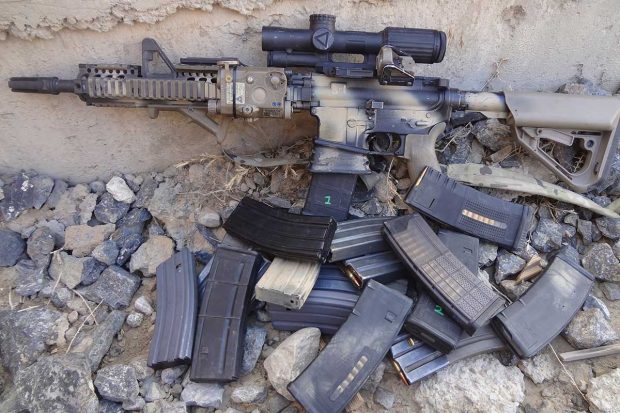 Excellent information about AR mags.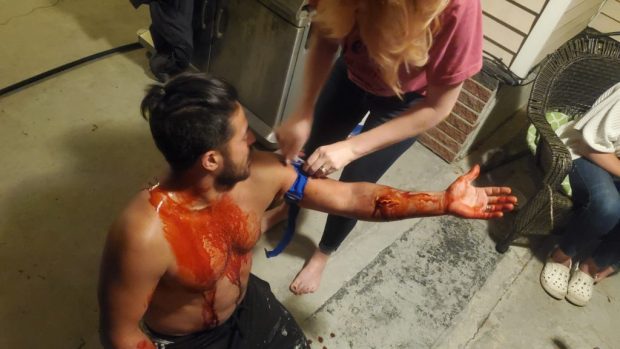 Tourniquets can't be placed on some bleeding wounds. You should also read How to Pack a Wound in 6 Easy Steps.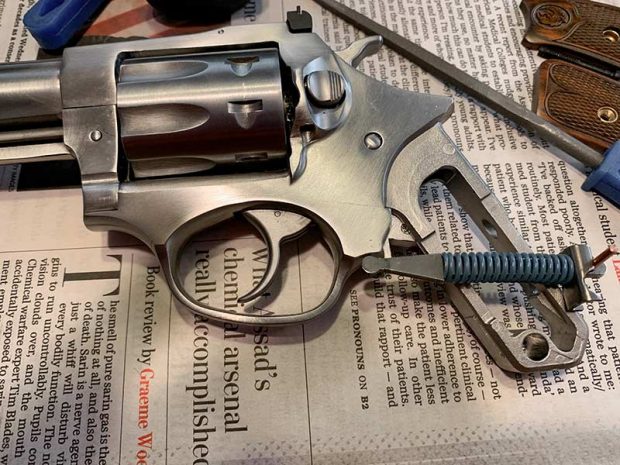 Doing a trigger job on your steel frame Ruger revolver.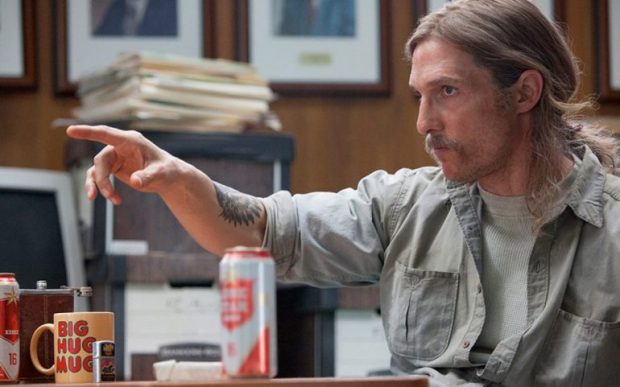 An incredibly informative podcast where Darryl and John discuss the historical context of major tactics and equipment changes in the gun world during the last 100 years. I'm looking forward to reading Darryl's new book when he finishes. Until then, you can read his stuff at DB's Shooting Adventures on Facebook.
I don't know that I could do too much better if asked to provide some advice about "everyday carry."
"You NEED to carry a gun that is reliable, that you can shoot accurately, and that is carried in such a manner that you can access it quickly while under physical and emotional duress.
You NEED to have a modicum of physical fitness in accordance with your age and medical conditions. Some disabilities are not negotiable, but most can be improved with diet and exercise.
You NEED to cultivate the appropriate mindset, and this encompasses not only the wherewithal to fight back when offered violence, but also the situational awareness to preemptively avoid violent encounters.
You NEED some basic first aid knowledge, if only to control life-threatening bleeding from injuries incurred in a fight for your life.
Finally, I think you NEED to have some good self-defense training classes beyond that required to obtain your concealed carry permit. The information covered in a required concealed carry class is invaluable, but often has very little to do with actually fighting with a firearm."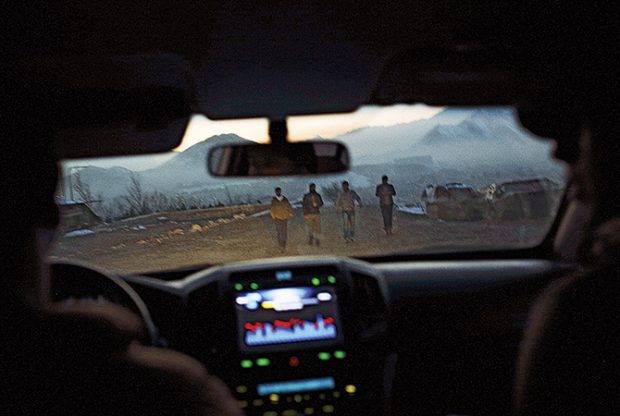 Tips for vehicle movement in hostile environments.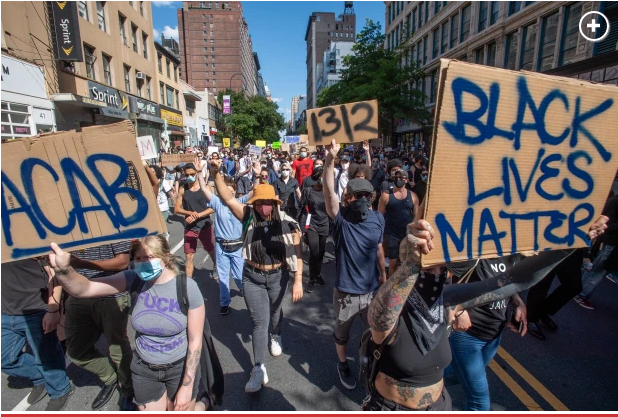 The accepted societal narrative isn't always based on truth.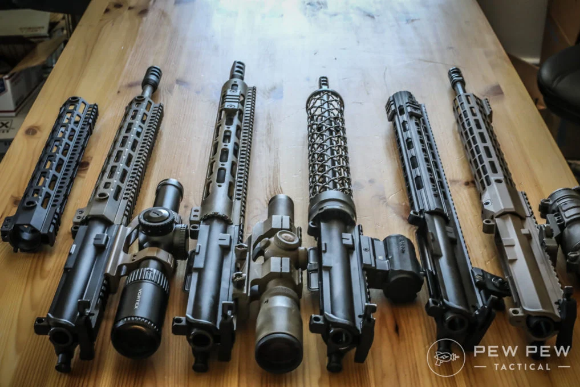 Advice for choosing the best AR-15 handguard length.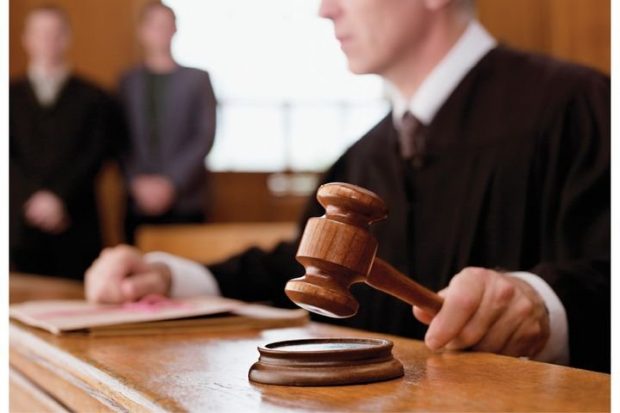 Case law for my police readers.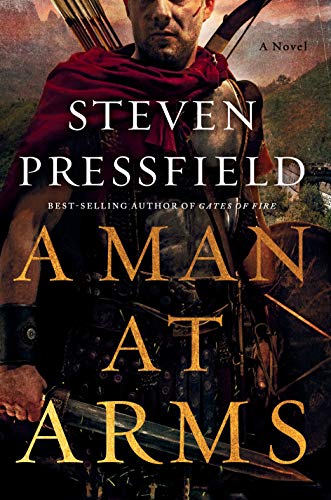 What I'm reading…
Pressfield is an amazing story teller. I'm looking forward to getting deeper into this one.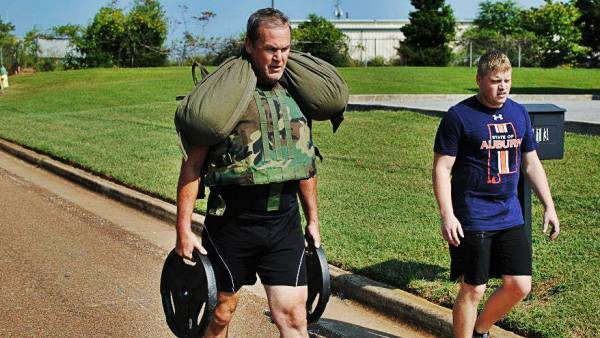 Phenomenal training advice for the aging athlete. If you fit in that category, you'll also like Cecil Burch's advice about BJJ for the Older Athlete.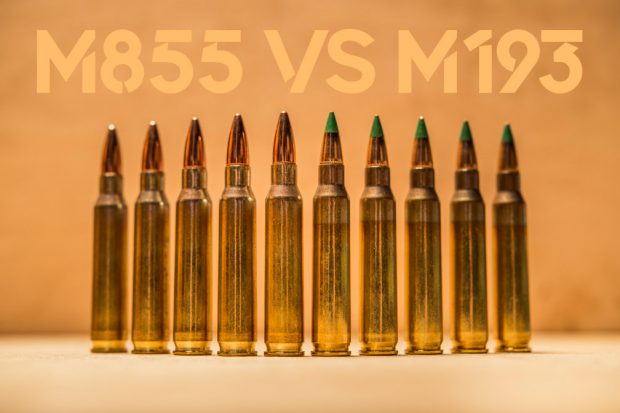 The differences between two popular military loads.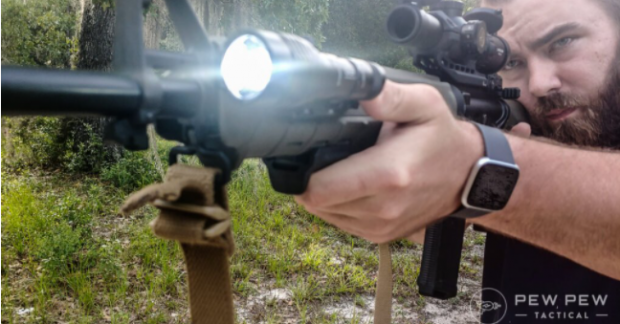 Some information about weapon mounted lights including a couple random quotes from some Ellifritz guy. You can read some more info about using tactical lights at WORKING THE TACTICAL LIGHT WITH TRAVIS HALEY.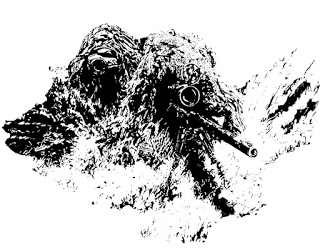 Commentary on sniping and desirable attributes in a sniper.
More evidence that open carry is just a really bad tactic.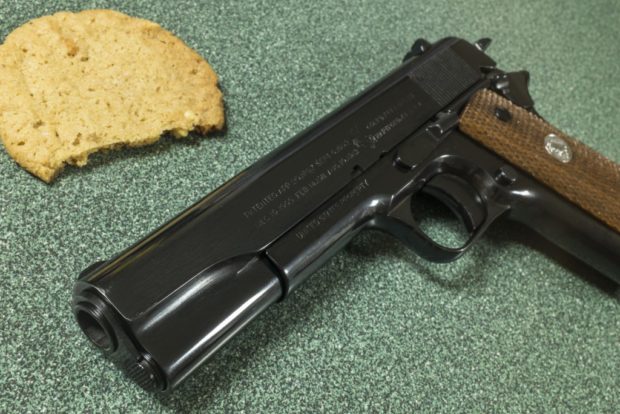 Very cool excerpt from a 1935 book titled A Rifleman Went to War. The topic is the debate about revolvers versus autopistols written from the experience of a WWI soldier. As you can see, the arguments haven't changed much in 100 years.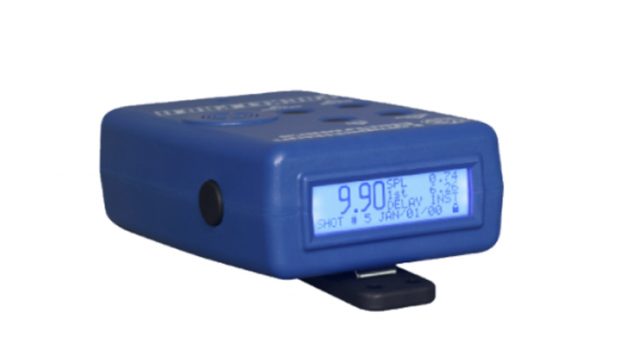 Caleb's take on the best shot timers on the market. I've used the Pocket Pro II for a couple decades now.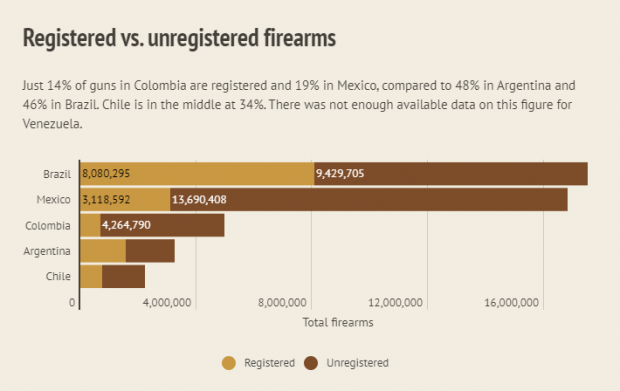 I regularly encounter Americans who believe that citizens of other countries can't legally own defensive firearms. That opinion is incorrect.
While gun ownership in countries outside the USA is generally a for more involved process than what is required to buy a gun in the USA, citizens of many other countries can own (and sometimes carry) firearms if they jump through all the right hoops.
I found this article to be an informative comparison of gun laws in six large Latin American countries. If you are interested in the gun laws in South America, check it out.
You may also enjoy Revolver Guy's article Guns in Brazil.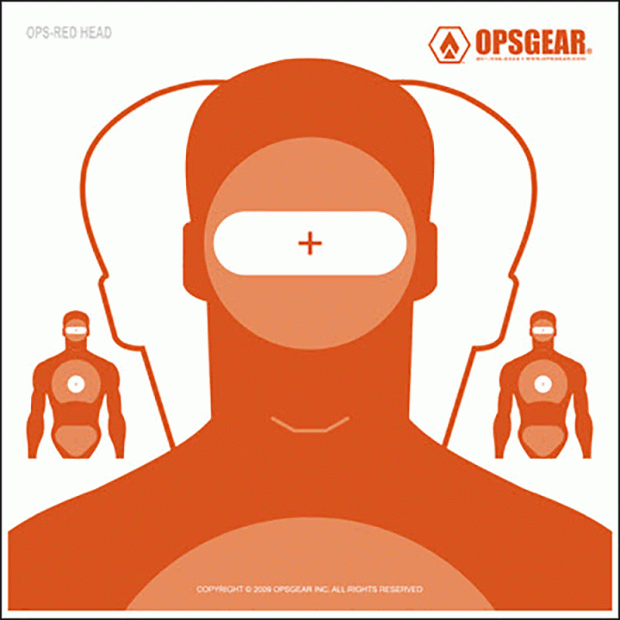 The importance of the long range head shot for dealing with terrorist bombers.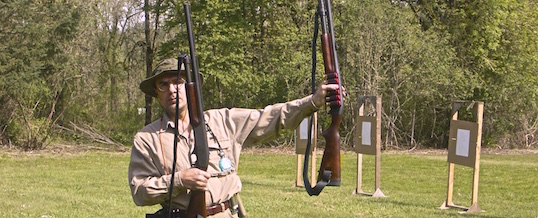 Does your family have a "pool gun?" I've found that a 20 gauge double barrel coach gun, a .30 carbine, or a Ruger 10/22 with a red dot are generally very easy to use even by the non shooters in your house.
Speaking of Ruger 10/22 rifles, this is a useful article Ruger 10/22 Facts for 2021.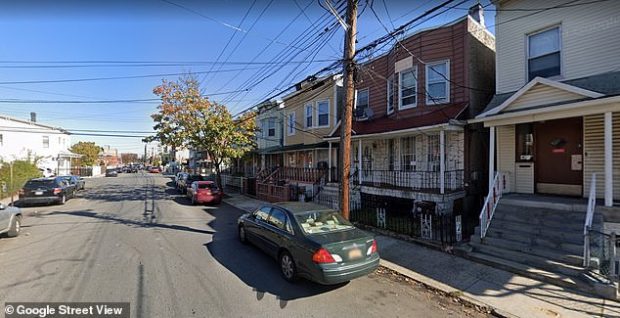 This type of restraint and torture would be my personal crime nightmare. Read the article. Note the fact that the bad guys were wearing florescent safety vests. Why would a plumber need a traffic safety vest for an indoor job? You must use your brain in a case like this. Lots of criminals hide behind $5 neon green vests.
Think about what you may do if something similar happens to you. Do you have a gun on your person when you answer the door? When do you open the door? When do you keep it locked? Do you know how to defeat improvised restraints like duct tape and zip ties? All of these questions are valuable to ponder in advance, before you become a victims of a similar attack.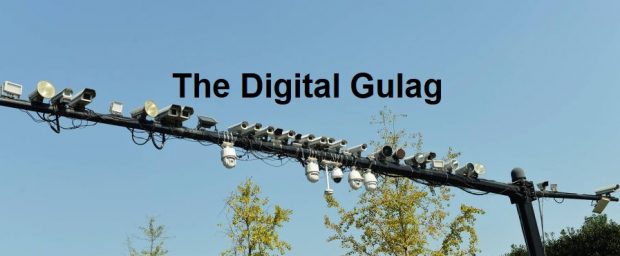 Matt Bracken's take on the future of gun control enforcement. You might also really enjoy his fictional books.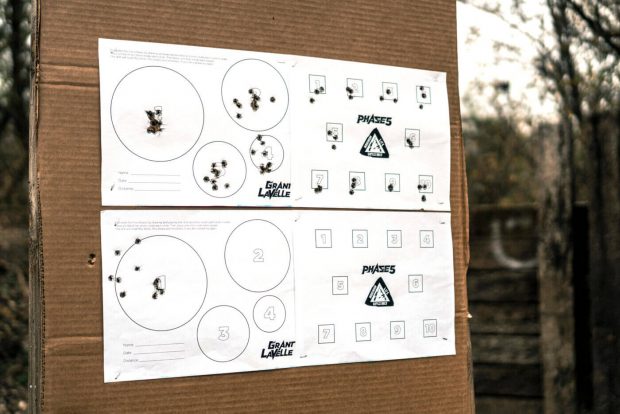 A shooting drill to try during your next range session.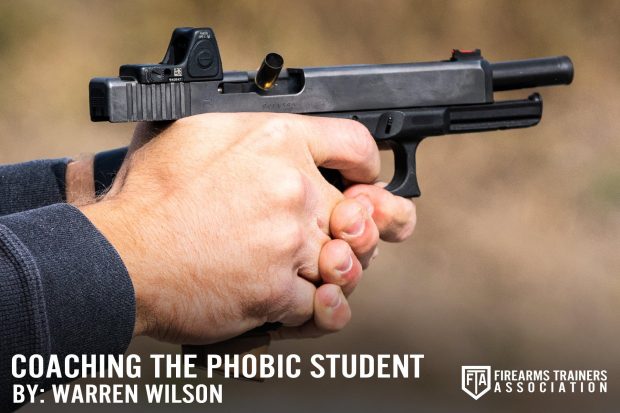 Great advice for helping the most fearful gun students.
Some of the above links (from Amazon.com and others) are affiliate links. As an Amazon associate I earn a small percentage of the sale price from qualifying purchases.
If you would like to further support my work, head over to my Patreon page.