Links to some of the best tactical information on the web.  If you have some free time, check them out this weekend.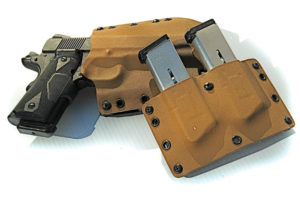 Some words of wisdom from the legendary Pat Rogers.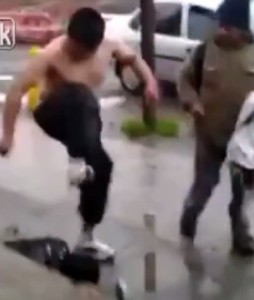 Wim Demeere's breakdown of a videotaped street fight and the consequences you may not be considering if you choose to involve yourself in such nonsense.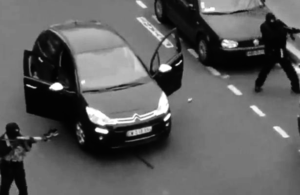 Part one of my friend John Murphy's excellent advice about CCW as it relates to stopping a terrorist attack.  Part two is worth your attention as well.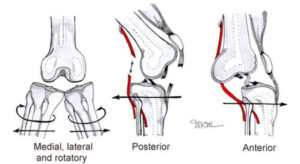 A lot of information about treating knee dislocations for anyone interested in austere medical skills.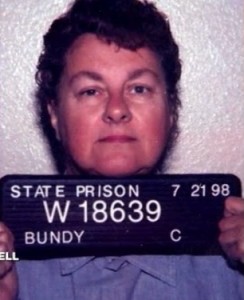 "If it walks like a thug and talks like a thug, it's probably a thug. Even if it's in a skirt."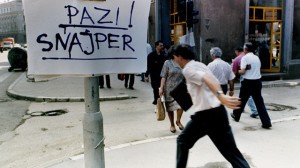 Interesting piece on urban snipers and the psychological influence they can have on the battlefield in 4th Generation Warfare.  If you want more information on this topic, check out the book Fry the Brain by John West.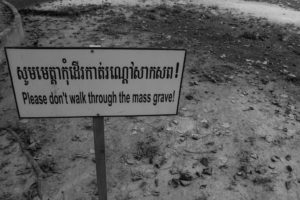 My long time friend Dr. Rand Blimes recently started a travel blog to document his family's upcoming year-long adventures in Asia.  Rand is an engaging writer and if you like travel, you'll enjoy his stories.  This article is one of his best pieces of work.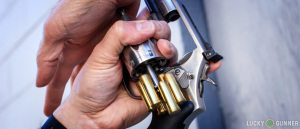 A very good video showing the proper ways to reload a revolver using speedloaders.  This is becoming a dying art!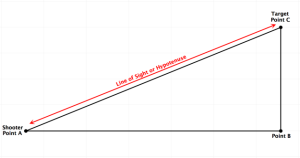 An article found by Practical Eschatology showing how point of impact is effected by elevation when shooting.
I regularly discuss the need for having "people skills" in the self protection context.  "People skills" are often far more useful than "gun skills."  Watch this reporter as he is confronted at gunpoint by numerous rebels in Papua New Guinea,  He stays calm, maintains his dominance without being too aggressive and defuses the situation.  Would you have done as well?  These are the skills we all need to cultivate.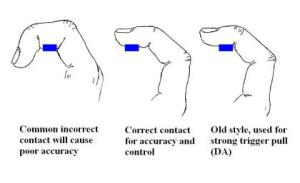 More information than you would ever want to know about the physical action of operating a pistol's trigger.
Melody shares her first-time gun buying experience.  She learned that the gun she chose didn't suit her needs.  Melody was smart and got rid of her poorly chosen weapon and bought one that works better for her.  Unfortunately, I see many shooters unwilling to take the shot to their ego and admit they were wrong.  I can't tell you how many folks I've seen who are carrying guns that don't function well and who stubbornly insist that their weapon is the "best gun in the world."

This is probably the single most informative piece I've ever seen about the history of the drug war and the realities of drug addiction.  It's very long, but it is worth your study.  I would postulate that if you don't understand the facts within the article, you are completely incapable of making a rational decision about our national drug policy.  If you only read one article today, make it this one.
The article mentions how the "war on drugs" began as a policy of racism and briefly talks about how our first "drug warrior" personally targeted singer Billie Holiday.  How Billie Holiday Was Hunted Down In The Early Days Of The War On Drugs is another article from the same author that describes in detail the racist persecution that she suffered, ultimately leading to her early death.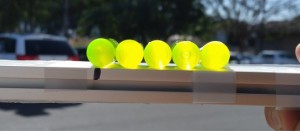 Who knew?  You can make your fiber optic sights brighter by recontouring the light pipe.  Science for the win!
* Some of the above links are affiliate links.  That means that if you purchase these items, I get a small percentage of the selling price.  You pay the same amount whether you order the item through my link or any other one.  It doesn't cost you a dime.  Even though some links earn me affiliate commissions, my reputation as an instructor is worth more to me than the few pennies I'll make off of any potential sales.  For that reason, I would never link to anything that I don't personally use or endorse.  I spend a lot of time writing articles on this site.  All my information is given free of charge.  To ensure a positive viewing experience, I don't have any paid advertising on the site.  Your use of my affiliate links for purchases is an easy way for you to support the writing you enjoy without subscription fees, annoying ads, or donation requests.  Thank you for helping support my work.