Knowledge to make your life better. If you have some free time, check out some of these links this weekend.
Openly carrying your firearm is a very poor tactical decision in most situations. In this article Massad Ayoob provides six examples which should give you pause. Not enough evidence for you? Read Friends Don't Let Friends Open Carry and see more than 60 cases where open carriers were either disarmed or attacked for their firearm.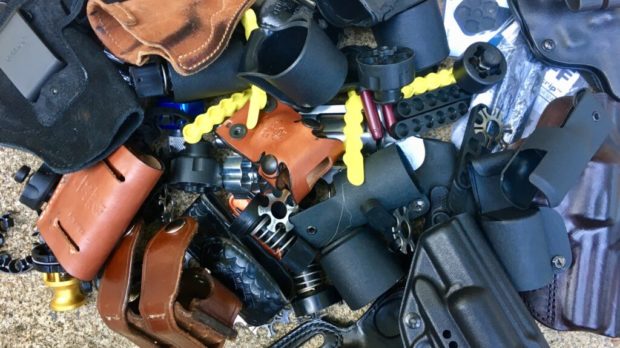 Some of the challenges involved with selecting and carrying a revolver for self protection.
Speaking of revolvers, do you know that you can use a 1911 magazine as a reloading device for .38 wadcutters?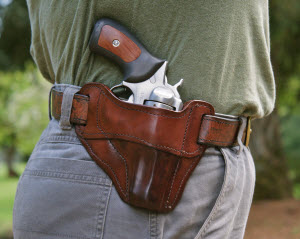 One more revolver article for you this week. Grant describes exactly what goes wrong in small revolvers, how to diagnose the problem, and how to fix it. If you carry a revolver, the author's Book of the Revolver is required reading.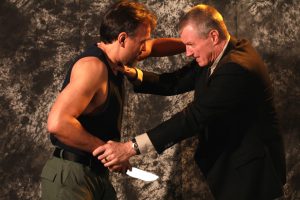 Some thoughts about the best way to grip an opponent's limb or weapon.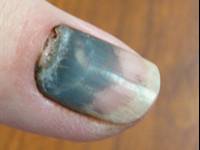 Good information about treating nail injuries. When I was in college and working as a fitness trainer, I smashed my thumb between some weight plates. I had a huge subungual hematoma (it looked even worse than the picture above). The pain was so bad that I couldn't sleep. At four am, I got out of bed and drove to the emergency room. The ER doc told me that he had to "drill" the nail to relieve the pressure. I expected an actual drill. Nope. The doc straightened a paperclip, heated it red hot with a cigarette lighter and plunged it into my nail.
Blood flew everywhere. My clothes were covered with blood spatter. It looked like I had just hacked someone to death with a dull blade. But my thumb didn't hurt nearly as bad after the "drilling."
The authors' book is an excellent survival medicine reference.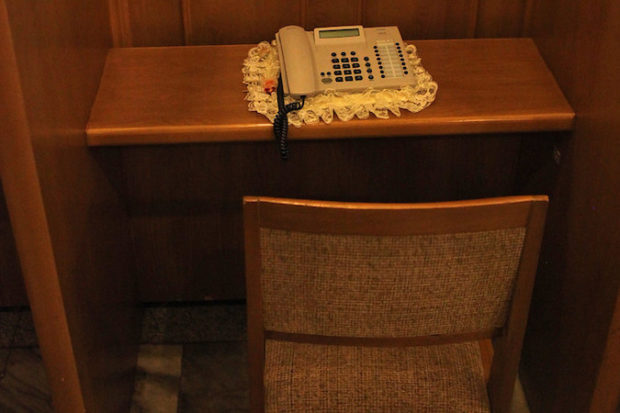 Feeling completely tethered to your smart phone? Here's a strategy you can embrace in order to cut the ties with your phone and live your life as much as possible in the real world. I embrace a similar methodology. As the author describes, when I get home, my phone goes into a set location and I don't carry it around with me. I check it at limited scheduled intervals. That keeps me from mindlessly playing on it. I would use the room the officer suggests (the foyer), but my foyer doesn't have an electrical outlet for charging. The bedroom works fine for me.
Speaking about recharging your phone battery, there's another easy solution to limit your screen time. Possess only a single charging cord. Put it in an unappealing space in your house. That's where your phone lives. I think that when we have charging cords in every room of the house, we are constantly tempted to check our phones. You will be less likely to mindlessly use your phone just to "check in" if you have to stand up while using it in your foyer or master bedroom closet.
I also keep my phone on "silent" and disabled push notifications on all of my apps. Those two strategies help me to avoid the constant need of checking the phone every time it dings, rings, or vibrates.
If you aren't convinced this is an important life hack, read Brain Drain: The Mere Presence of One's Own Smartphone Reduces Available Cognitive Capacity.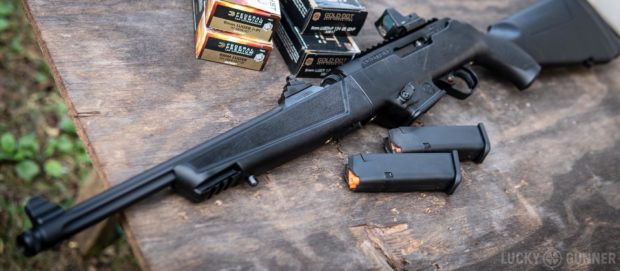 Defensive ammunition is designed to expand when fired within a particular velocity window. When velocity increases (via shooting from a longer caliber), sometimes the bullet either over expands and breaks up (bad) or penetrates completely through the bad guy and kills a woman down the street (even worse). Pay attention to these relatively rare gelatin tests of rounds fired out of a 9mm carbine and pistol.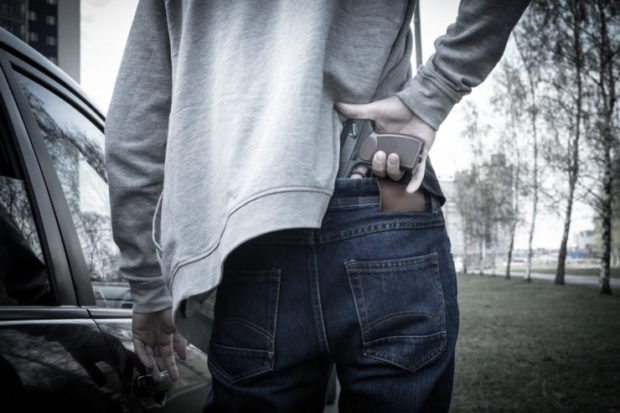 Some things to be considering as you evaluate people nearby in any public location. And more importantly, check yourself. If you are doing any of these things, the skilled criminals know you have are armed. You don't want to give up that ace up your sleeve.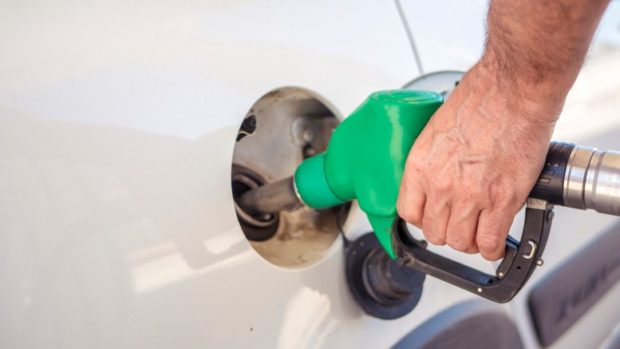 These gas station scams are popular everywhere in the world where the attendant fills your car up for you. Understand what's happening and implement the suggested strategies to minimize your financial loss.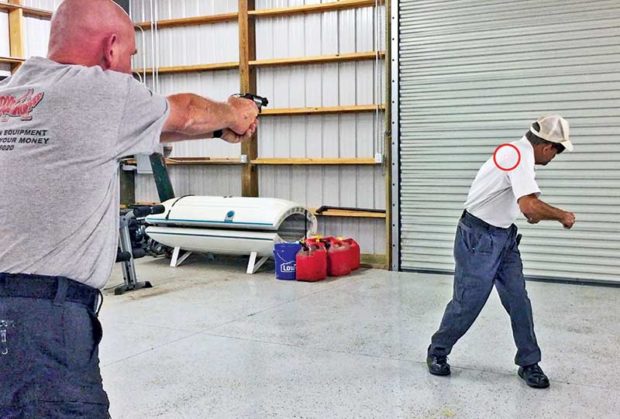 Massad Ayoob explains how a criminal suspect can be unintentionally shot in the back in a defensive shooting.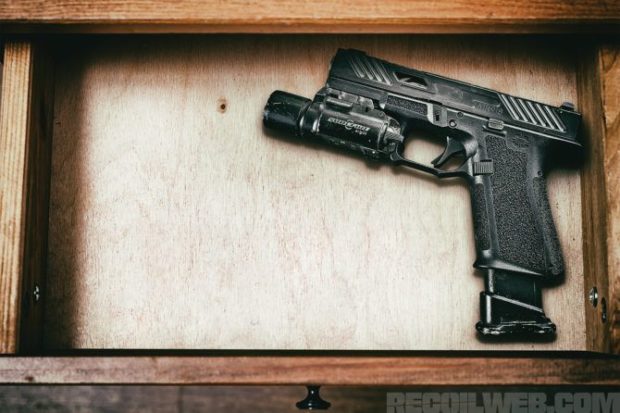 Some very knowledgeable instructors reveal their personal home defense firearm set ups.
A deep dive into some of the science involved in teaching point shooting.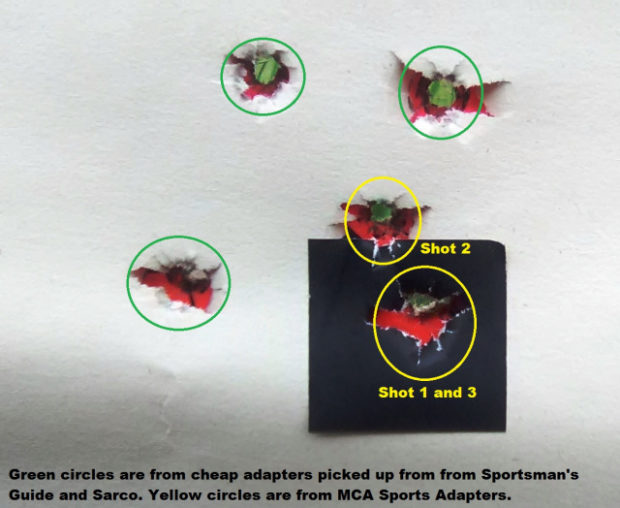 It's handy to have a few cartridge adapters around. I don't plan to need to shoot .32 acp out of my .308 rifle, but it's nice to be able to do so if necessary.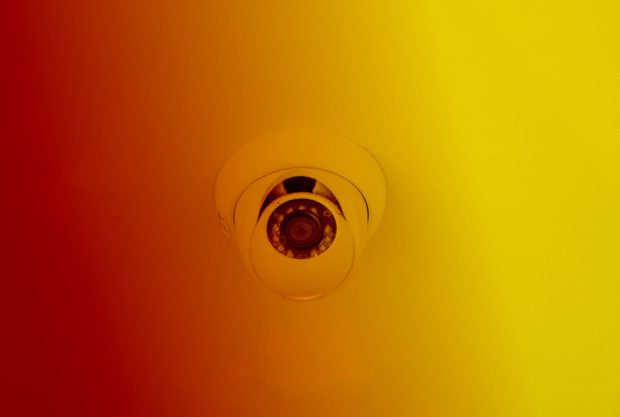 This might be useful information for those of you who travel a lot.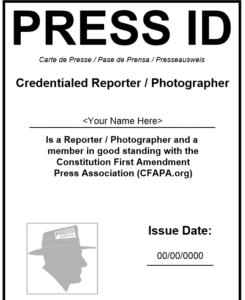 One other thing that your frequent travelers should consider. Having "press credentials" may not be all that important here in the USA, but I plan on downloading some from CFAPA.org for my next third world adventure. Having something like this might help a lot when it comes to avoiding paying bribes to corrupt third world cops. The cops asking for money don't want their schemes publicized. They might be more likely to give you a pass if they thought their extortion efforts would end up on the front page of a newspaper. I won't be driving around the country with the creds hanging around my neck, but they will be discreetly hidden in my carry-on bag. Having options is a good thing.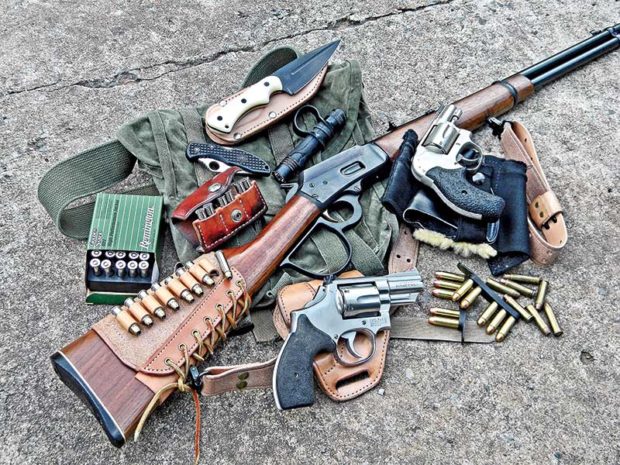 "The best thing you can practice is "humbleness." Many have heard the saying, "An armed society is a polite society," but few understand its meaning. As an armed citizen you're polite to everyone, regardless of how they behave. You don't get into a verbal or physical exchange where you're forced to use a weapon. Your immediate response to danger is avoidance or escape. The only reason you fight is because it's worth risking your life — and that should be a short list. And if forced to shoot, you shoot to save life, not take it. All of this is very un-tactical."
A longer article that provides a large number of tips for surviving civil unrest.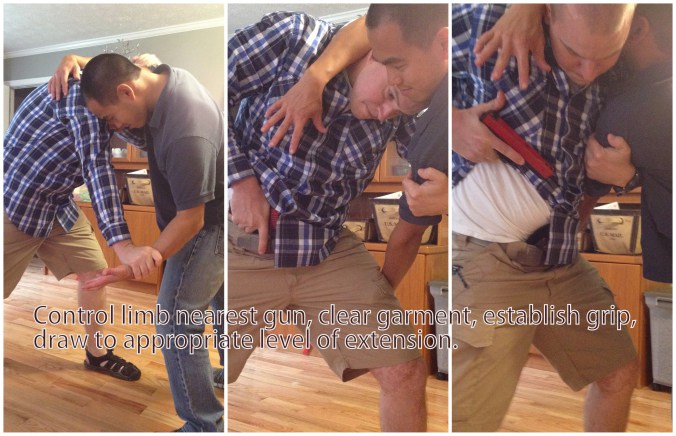 This is a skill set that I see neglected in all but the most well trained shooters. A stable and consistent drawstroke is of the utmost importance in order to get your gun into the fight.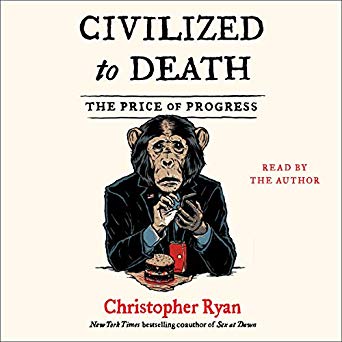 What I am reading…
About a decade ago, Dr. Christopher Ryan published a groundbreaking book called Sex at Dawn. It was an incredibly rewarding read and I've been a big fan of Chris Ryan ever since the book was published.
This is his new book describing how our ever-increasing desires to reduce danger, increase safety, and become "civilized" may have a net harmful impact to our lives.
If you like his material, check out the recent podcast interview with Joe Rogan.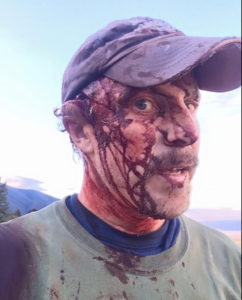 "First aid gear is not a good luck charm. Buying it does not improve your survivability or readiness. You have to train with it. You can't just throw your money at gear and consider the problem solved. If you run a weapon-mounted light, you need to train with it in low-light conditions. Same with anything else you bolt onto your gun or tie town to your plate carrier. Medical skills are no different. Trauma Management training should cover both self-aid and buddy-aid. Ideally, you should be able to perform all skills one-handed both on your strong and support side, and the same goes for weapon handling."
Do you carry a weapon when working out? Can you get to that weapon from a disadvantaged position?
Is your burglar alarm game tight? Read this article and learn how to make it even better.
A look at some of the strengths and weaknesses of some of the commercially available AR-15 pistol braces.
I'm going to take a slightly contrarian view. I actually use the "fin" style brace that he dislikes. It is less comfortable against the shoulder than some of the other options, but it isn't horrible. I get annoyed with the velcro straps and have gone to all fin braces for my AR pistols. I primarily use a regular carbine for defensive purposes. My pistols are "travel guns" that don't get shot as often (or for as prolonged sessions) than my main rifles. I find that if I'm shooting 300 rounds or less in a practice session, the fin brace works fine.
If you are interested in seeing more articles like this one, please sign up for my email updates.
Some of the above links (from Amazon.com) are affiliate links. As an Amazon associate I earn a small percentage of the sale price from qualifying purchases.
If you would like to further support my work, head over to my Patreon page.