Knowledge to make your life better. If you have some free time, check out some of these links this weekend.
"Centralized programming for fitness and marksmanship training allows assessment, which allows the analysis that identifies weaknesses. Identified programming weaknesses drive programming change for the next go around and the loop starts again: programming, assessment, analysis, improved programming, assessment, analysis, improved programming, etc.
All of this results in continuous improvement, which leads to better mission performance."
I've always been hesitant to recommend Golden Saber ammunition after the FBI dumped it about 10 years ago because of inconsistent performance. It usually expands minimally and penetrates deeply in bare gel and breaks up quickly when shot through intermediate barriers. The round performed better than I expected in these tests, but I still think it isn't the best round for defensive purposes.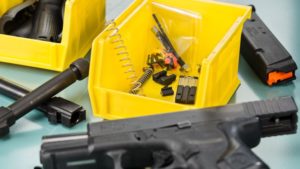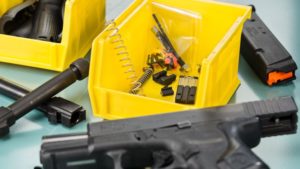 If you shoot any gun long enough, it will break. I've broken literally every single gun I carry. In this article, Tamara Keel talks about the advantages of having some spare parts for your guns. I agree. I won't personally carry any weapon that I can't fix myself if it breaks.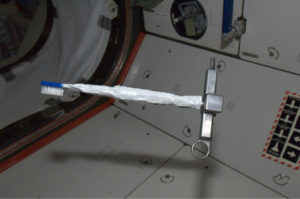 As the world grows ever more complex we will see "out of the box" thinkers thrive as people who remain entrenched in dogma and tradition rapidly forfeit their significance.
"Now imagine a door marked NOT AN EXIT. We've all seen them, they're in and around every place we go. And almost all of us abide them. But it's still a door. Of course it's an exit, fundamentally it is still a door! When you are confronted with NOT AN EXIT take a second and see it for what it is, not what it is telling you. Fundamentally, it's still a door."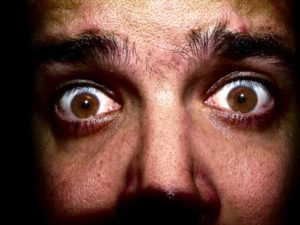 Good advice about seizing the initiative in a fight.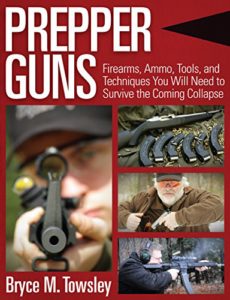 What I'm reading…
This book isn't just for doomsday preppers, it is an intelligent and well written book covering the topic of choosing defensive firearms in general. I'm only about 1/3 through this one, but I am enjoying it.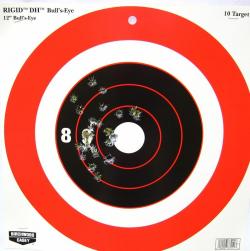 This is actually far more common than you might imagine with Glock pistols. Putting more finger on the trigger usually helps, but many people don't have long enough fingers to successfully employ that tactic without seriously compromising their grip on the double stack pistols. More than one of my Glock carry pistols have the sights drifted to the right a bit.
Every adult should know how to safely operate a chain saw. This video is a great start. Watch Part Two as well. H/T to SurvivalBlog for finding the links.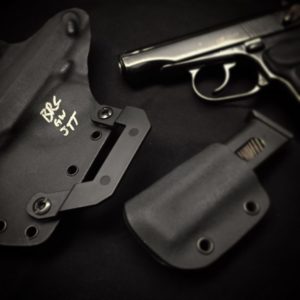 Sometimes the "bargain" guns you find on sale aren't such a deal when you figure in the costs of additional accessories.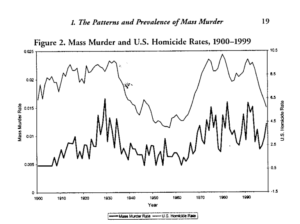 David Yamane teases out some useful mass murder statistics from the academic literature on the topic. The book he references is worthy of a read if you are interested in mass killings in the United States. My favorite chapter in the book describes how the news media skews reporting of mass killings in this country. It's an eye opener.
Chris Fry offers some insight into carry positions for your shotgun. My defensive shotguns have across the body tactical slings just like my carbines. If I use a shotgun with a carry strap, I tend to use "African Carry."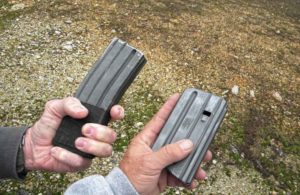 Tips to rapidly reload your carbine or pistol.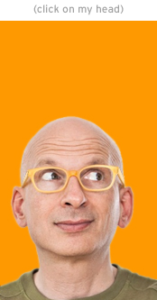 Why I don't argue with people on the internet:
"It might be, though, that being oppositional is making them happy. It may be that the best way to satisfy their objections is to let them keep objecting."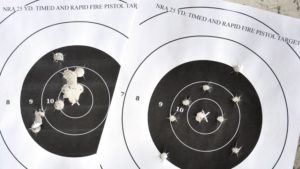 I use this shooting drill quite regularly in my practice routine. I also shoot the Bill Drill in nearly every training session.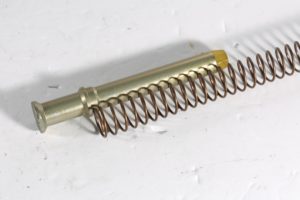 Good information about which buffer/spring goes with which rifle type. For another technical AR-15 article, check out this piece on headspacing.
A thought-provoking analogy.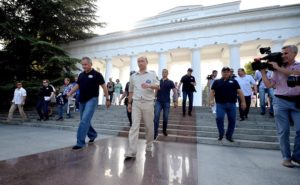 "The power of observation could buy a split-second advantage in a fight for your life—hopefully enough time to come home safely to your family and loved ones."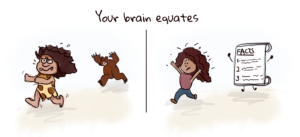 Curiosity and wonder are life changing attributes to cultivate.
"Focus less on being right and more on experiencing life with curiosity and wonder. When you're willing to be wrong, you open yourself up to new insights."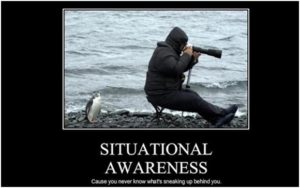 "Don't become myopic and focus only on the skills that you like best (shooting, hand-to-hand, etc…) and ignore the other elements. Have a good skill set in awareness, avoidance, de-escalation, combatives, less-lethal weaponry, and lethal weaponry, and have some emergency medical skills. Build a robust package of skill so that you remain ready for any event whether it be the more standard affair or the black swan of violence."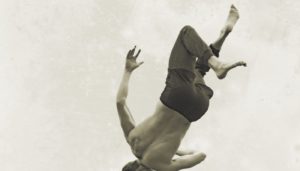 "In a crisis, O'Bannon explains, some people panic and some stay cool. The vast majority, though, fall into what he calls "the bewildered state," in which they pretty much do nothing to take charge of their situation. "I push training in as many simulations as you can," he says. "At what distance will you pull your bear spray? How will you react when you fall into a river? The idea is to know what failure feels like. If you can't train, visualize. Then your response becomes automatic."
A study looking at which factors are likely to make an assassination attempt successful and which are likely to be indicative of failure.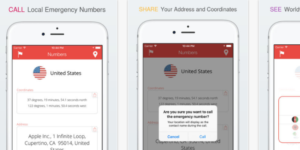 This looks like a good (free) app to download if you enjoy foreign travel.
Useful hotel safety tips.

A great article from one of the best women's self defense instructors in the business.
"In case you've forgotten, I'll help you remember: Take a deep breath and think way back. Once upon a time, say 40,000 years ago you were a Neander-babe. You had thick, gnarly legs and a tribal chic hairdo. You coddled your young one minute, then stomped ugly snakes and speared marauding bears the next. Your nurturing and aggressive natures seamlessly entwined. You knew that you could be dangerous; could be a predator — not just prey.
Snap back to now, but keep the she-creature alive. We've evolved, yes, but deep down we're still a mélange of beauty and beast; it's a combo that can knock a man out!
Let's respect this and learn to bring it to bear."
Some of the above links (from Amazon.com) are affiliate links. If you purchase these items, I get a small percentage of the sale at no extra cost to you.