Knowledge to make your life better. If you have some free time, check out some of these links this weekend.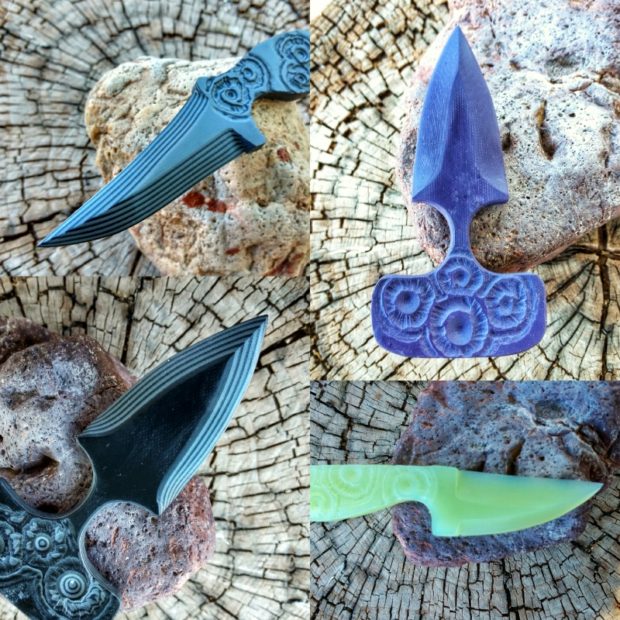 Non-metallic blades provide an excellent solution for a lot of security problems. BFE Labs makes some great products. You will generally see me armed with one of these weapons whenever I anticipate encounters with metal detectors.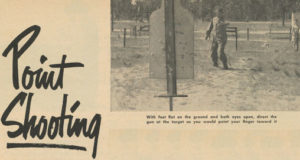 An amusing point shooting article written by Charles Askins back in 1955. Askins was a Border Patrol agent in the early part of the 20th century. He was a seriously hard man who killed a lot of people. He was also quite likely a sociopath, but an interesting character nonetheless. Check out his autobiography Unrepentant Sinner if you want to read about his unusual exploits.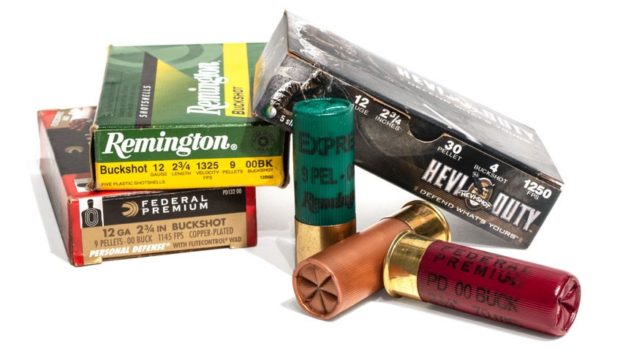 You have patterned your defensive shotgun load, correct? It's disappointing that the Hevi-Shot stuff performed so miserably. If you'd like more information on shotgun ammunition and patterning, read Choosing the Right 12 Gauge Buckshot for Your Home-Defense Shotgun.
Read this story and think about how you would react if you were witnessing the events that took place. I preach the gospel of "not your people, not your problem" a lot on this site. I'm very reluctant to insert myself in other folks' affairs. That's generally a smart move. But if I saw a drugged out attacker randomly punching five-year old kids at a store, I would probably intervene. I'd soak his face with pepper spray and then follow him at a safe distance as I called 911. Do you carry pepper spray? Why not? Would you rather fight this drug fueled maniac with your empty hands or employ the "eye gouge in a can" from ten feet away?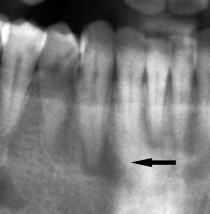 An emergency room doctor's guide to dental issues. Although written for doctors, an astute lay person can likely follow the recommendation. It's a good basic guide for short term treatment of many common dental ailments.

The most complete research summary of the differences between medical tissue adhesives and store-bought "super glues" for wound closure. The bottom line is that the medical grade glues are better, but the stuff you get at the hardware store will also work. A good compromise is to buy veterinary tissue adhesive. It's sterile and the same chemical as Dermabond but it's 25% of the price and available without a prescription.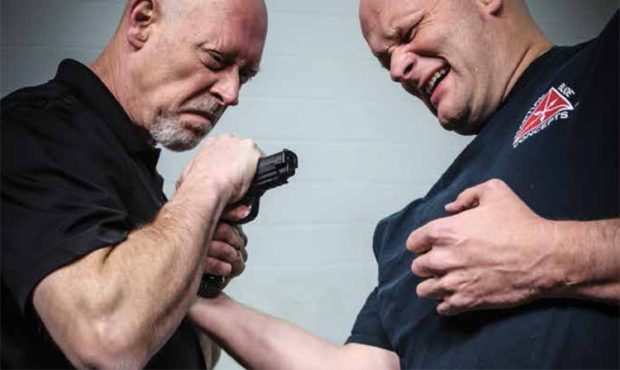 I first learned this disarm technique in a class taught by Modern Warrior. It's a good move to know as it uses more bodyweight and momentum than strength. Think about bringing the inside of your forearm to the inside of his forearm and it will make more sense.

"There have been dozens of high-profile mass shootings in recent decades. This paper presents three main findings about the impact of mass shootings on gun policy. First, mass shootings evoke large policy responses. A single mass shooting leads to a 15% increase in the number of firearm bills introduced within a state in the year after a mass shooting. This effect increases with the extent of media coverage. Second, mass shootings account for a small portion of all gun deaths, but have an outsized influence relative to other homicides. Third, when looking at bills that were actually enacted into law, the impact of mass shootings depends on the party in power. The annual number of laws that loosen gun restrictions doubles in the year following a mass shooting in states with Republican-controlled legislatures. We find no significant effect of mass shootings on laws enacted when there is a Democrat-controlled legislature, nor do we find a significant effect of mass shootings on the enactment of laws that tighten gun restrictions. "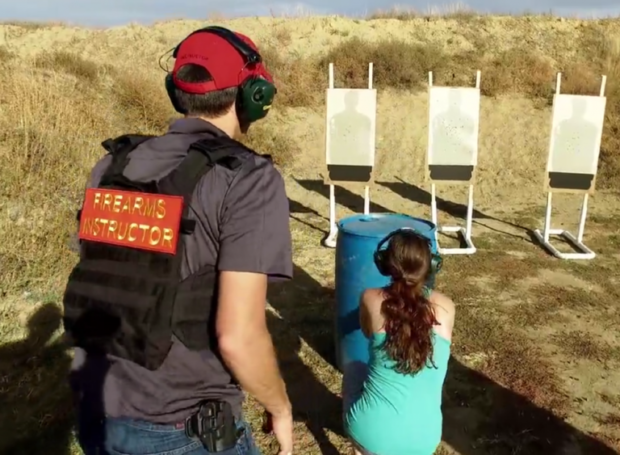 This is an amusing article. The author himself admits that his "day job" as a firearms instructor doesn't pay the bills. What kind of wisdom on the topic do you think he can really provide?
My advice about how you can become a full-time firearms instructor who works for himself? The math rarely works unless you:
1. Have a government pension. It's easier to take risks when you know you have a guaranteed source of income.
2. Have a wealthy spouse. You would be surprised if you knew how many professional instructors rely on their wives or husbands to make the money.
3. You have another job that actually pays real money.
I know most of the true "professional" firearms instructors in the business. I would guess that there are fewer than 20 in the United States right now who work for themselves as a full time instructor without one of the above listed circumstances.
You are not going to get rich teaching CCW classes.
One more thing: if your instructor wears his plate body armor as low as this guy is wearing his, he probably doesn't know a whole lot about real-life gunfighting.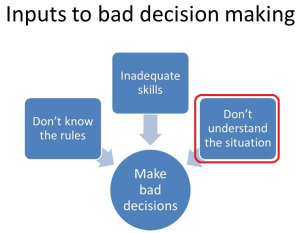 "As I mention in my book Serious Mistakes Gunowners Make, any 'bump in the night,' or in this case "commotion inside the house," carries with it a set of competing probabilities. It could be an intruder, which is the assumption most people make when they hear it, or it could be a member of their household. The member of the household is the most likely scenario. Why is this true? Simply because they live in the same house as you do and they are not constantly updating you on their location. Where teenagers, such as the unfortunate shootee in this incident, are present, the chances of them leaving the house and returning without informing their parents is extremely high. This fact has to be figured into the home defense plan of any parent or adult in the household."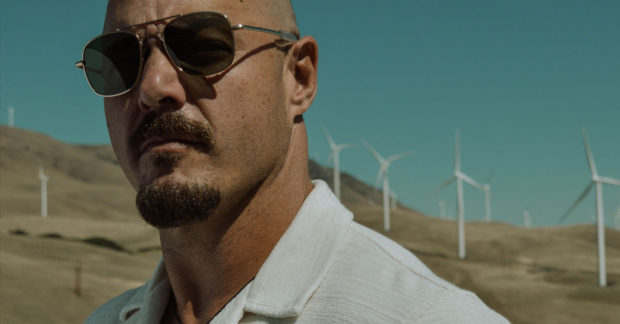 "If freedom means to you, as it does to me, "live and let live, but stay the fuck off my lawn" — then you can't in good conscience advocate the suppression of anyone's speech.
What you can do is draw a hard line socially, in your own life, with people who do.
I believe that people should be able to say, write and believe whatever they want. And I should be free to entertain their viewpoints or ignore them completely.
If you can't be ok with that — if you're such a bitchy, passive-aggressive little tyrant that you can't sleep unless you can use someone else's power to control what other people say, write and think — then we have a problem.
If you think censorship is cool, then fuck you.
People can say and believe whatever they want, and I have no choice but to tolerate them in the world or this country — I wouldn't want it any other way — but I don't have to tolerate them in my life.
I don't want to control you, but if you want to control me, then fuck you."
If you haven't read the author's books The Way of Men, Becoming a Barbarian, or A More Complete Beast, you have some catching up to do.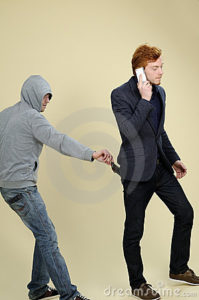 An excellent list of things to avoid when you carry a concealed firearm.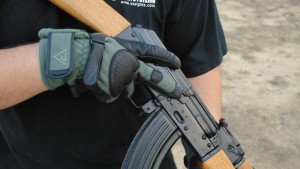 If you shoot an AK-47, this is a useful tutorial on the commonly taught methods of running the gun. I differ slightly from the idea of working the charging handle with the left hand. In principle, it's a good idea. You are instantly able to fire a shot as soon as the gun is racked. In practice, I find that I can run the charging handle with my right hand in about half the time as I can the left. For me, I'd rather have the gun out of the fight for a shorter overall period of time than be able to instantly fire once I do rack the charging handle.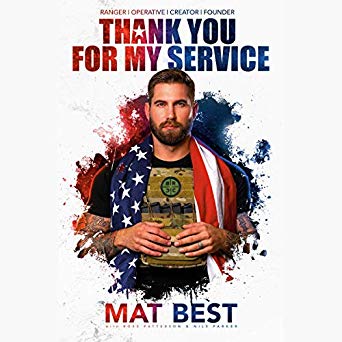 What I'm reading…
Many of you know about Mat Best for his role in the Black Rifle Coffee company or from his humorous YouTube videos. You may not know that he has written a book. This one is exceptionally funny, but also provides some deeper insights that I didn't expect. A lot of you will like this one.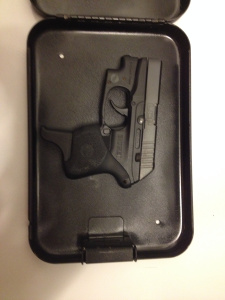 The best options for keeping your guns accessible for an emergency and out of the hands of your young children.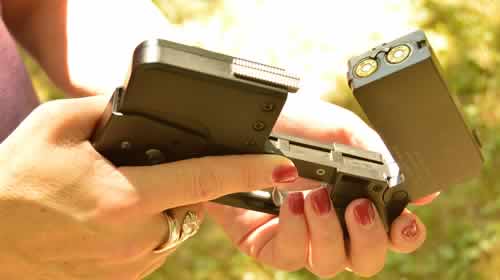 I really think this was a bad product to bring to the market. We've already seen instances where cops have shot people who had cell phones in their hands, mistaking them for guns in low light. Now every cell phone could be a gun. Bad idea. I think this will get some innocent people killed.
On the other hand, I think this would be an ingenious way to carry in "secured" venues like concerts or sporting events.
So I really wish they hadn't been made, but I want one at the same time. Walt Whitman understands.
"Do I contradict myself?
Very well then I contradict myself;
(I am large, I contain multitudes.)"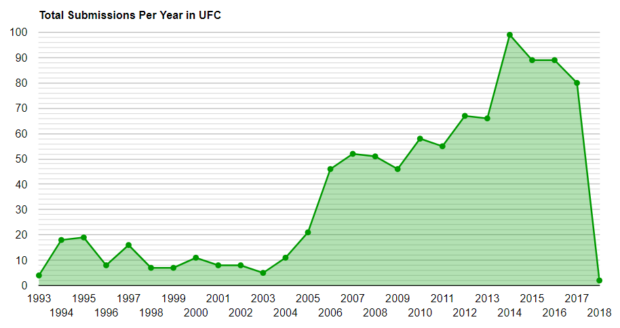 The rear naked choke has been the number one ranked MMA submission in the UFC. Do you know how to do it? For those of you who are interested, read The Science Behind the Rear Naked Choke.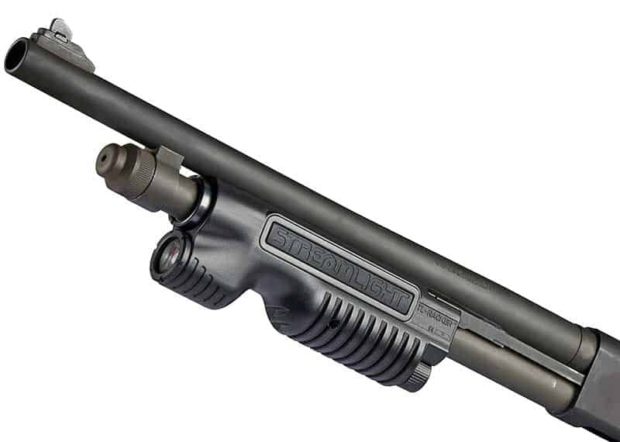 I just mounted one of these TL Racker Lights to a short barreled home defense Remington 870 pump. I'm very happy with it thus far.

A comprehensive evaluation of many of the popular water filters on the market. For what it's worth. I carry a Life Straw in my car and have a Katadyn Hiker in my bugout bag.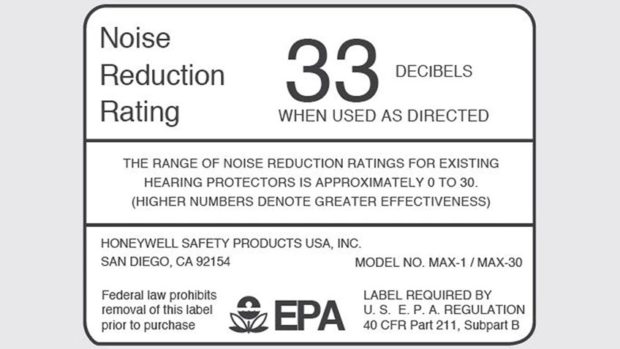 More information than you would ever need about hearing protection NRR.
I visited a couple gun shops (but not this one) during my trip to Jordan earlier this year. If you are interested in learning about the gun culture in a different country, this is a good video to watch.
If it's a priority in your life, you'll do it. If it isn't a priority, you won't. Stop trying to pretend otherwise.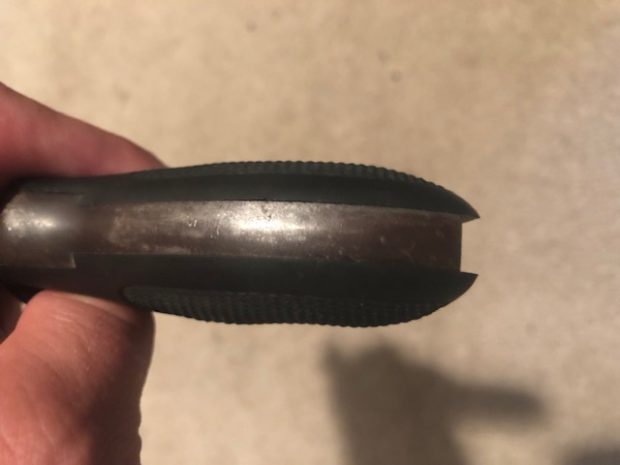 Did you know that Smith and Wesson produced a revolver smaller than the J-frame? Learn about the I-frame in Claude's article. The photo above is my I-frame S&W .32 revolver. It's wearing a set of J-frame grips. You can see that the J-frame grips are significantly longer than the frame. It shows just how tiny those I-frames were.
Lucky Gunner also produced some quality content this week on the same subject matter.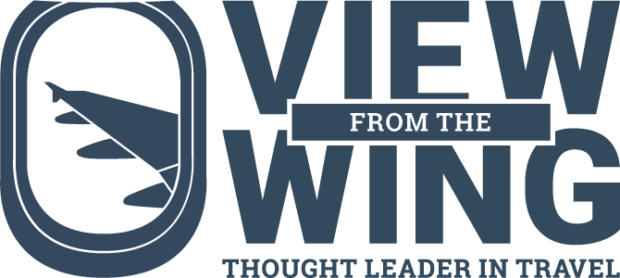 I've seen this scam play out in Brazil, Egypt, and Cambodia. You go to a bar and open a tab on your credit card. You buy a meal or a couple of drinks and your bill turns out to be several hundred dollars. When you dispute the charge, very large men (often armed with guns) or corrupt cops force you to sign the credit card authorization.
This article covers the best way of dealing with such a situation if it happens to you.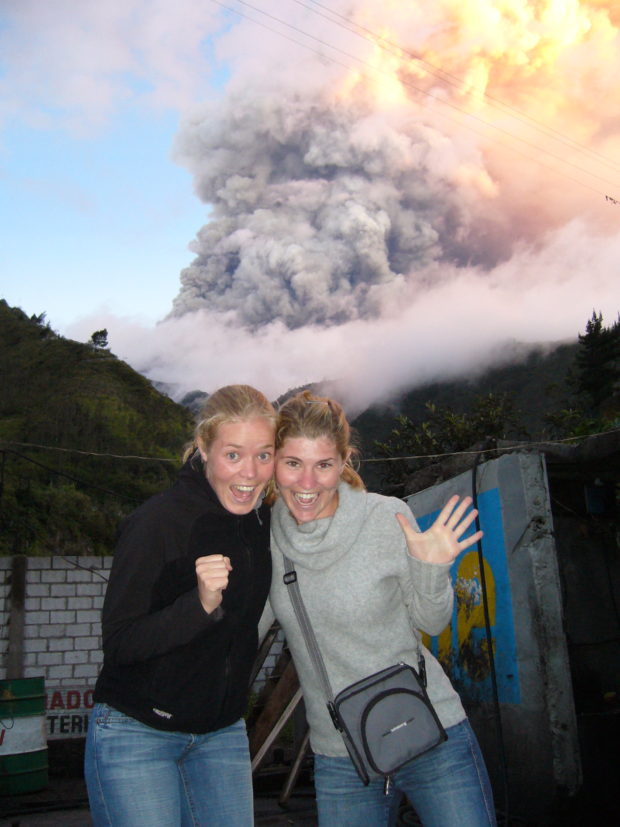 Pay attention to the information in this article. Benadryl is a potent sleep aid during times of stress. The very first time I used it as such was shortly after this photo was taken. I was in Ecuador in 2006. There was a surprise volcanic eruption two miles from the hotel where I was staying. This photo is of my traveling companions just outside our hotel with the erupting volcano in the background. My friends here were excited and experienced adventurers. Other folks in our hotel weren't in quite such good spirits.
This volcano hadn't erupted in about 15 years. The eruption was completely unexpected. The news media reported that lava was flowing down the mountain directly towards our town and everything would be destroyed. Mudslides had made many of the roads impassable and escape wasn't an option. A lot of people thought they were going to die that night as we watched the lava slowly rolling in our direction.
Two other girls (not the ones pictured above) staying in my hotel had full-on panic attacks. They were screaming uncontrollably and wailing about their imminent deaths. They were in such a bad mental state that I convinced them both to take a couple Benadryl pills "to calm them down." They were soon asleep and I could watch the lava coming towards me and contemplate my own mortality in relative peace.
As it turned out, there was only one fatality (a farmer who lived on the mountain) caused by the eruption. The majority of the lava flowed down the other side of the mountain and our little town was spared. It made for an exciting afternoon/night pondering a situation that most folks will never have to consider. Benadryl was the most useful first aid supply I carried on that trip.
Many people spend a whole lot of time training to shoot from a vehicle or physically fight within its passenger compartment. Those might be valuable skills to learn, but I would submit that learning how to drive your car is a better use of your time. Your mini-van has way more "stopping power" than the pistol on your hip.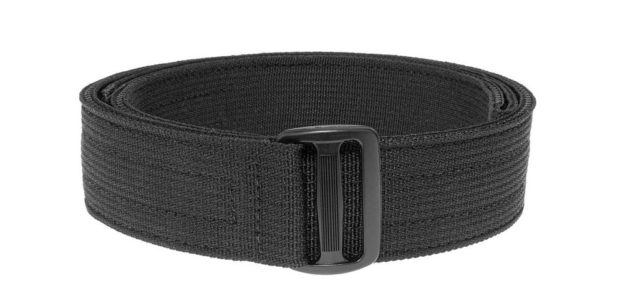 My preferred gun belt is made by Graith. I wear their "specialist" belt off duty constantly. I run another one as an underbelt beneath my duty gun belt while working in my police uniform. I've written about their quality before and they continue to innovate. The Graith guys sent me a couple of their new specialist belts with the polymer buckle to evaluate a few weeks ago. I've been running them hard and they are holding up very well.
Unfortunately, Graith has decided to discontinue their stitched belts. If you want one, order it soon. These things won't be around much longer. It makes me sad when the company that makes the best gun belts on the planet ceases production. Get one while you still can.
Some of the above links (from Amazon.com) are affiliate links. As an Amazon associate I earn a small percentage of the sale price from qualifying purchases. It does not cost you any money.
If you would like to further support my work, head over to my Patreon page.