Knowledge to make your life better. If you have some free time, check out some of these links this weekend.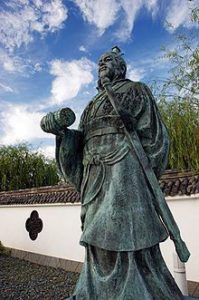 Jeff calls hugging your cover "the vertical fetal position." It's a bad idea. Stay at least arms' length away from your cover unless you are defending against an elevated threat.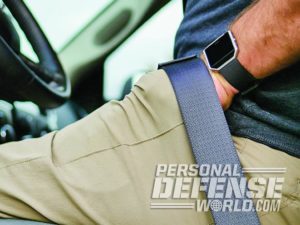 Good advice for those of you who carry a gun in your pocket.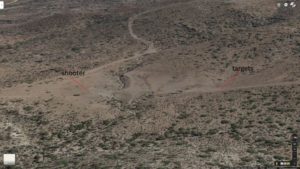 In one of the first rifle instructor classes I attended (1999, I think), the instructor had all of us students lay down in the rifle range target pit as he shot over our heads. The drill was designed so that we could learn to recognize the sound of gunfire from the other end of the muzzle. It was kind of cool, but I'm not really sure how useful the exercise was. If you want to hear what gunshots sound like from the target's perspective, play the video.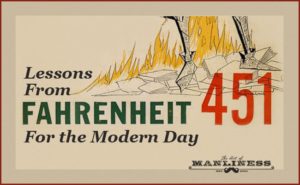 "In a world of clickbait headlines and "hot takes" about current events and trends, being someone who can think for themselves, and takes seriously the value of community and family, makes you stand out amongst the crowd, and allows you not to be tossed about by whichever cultural current has the most steam that day. Be like Guy Montag. Rather than setting little fires of pop culture and political debate, and letting your attention span smolder into ashes, pause from time to time to extinguish the ever-burning glow of your smartphone and restore the values of deep knowledge, face-to-face relationships, and real conversation."
Farenheit 451 is a classic that deserves a second look.
PEP is live and open for registration! This is a best buy training deal. You get to spend the weekend with world class trainers (as well as Dr. Lauren Pugliese and myself) for an amazing low price. Every instructor is donating his/her time. All tuition money gathered will go to a scholarship fund for our late friend Paul Gomez' kids.
Book early!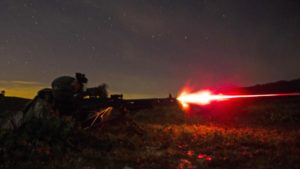 Some important statistics for anyone who carries a gun. A similarly themed article by the same group is worth reading as well. How to NOT get SHOT in a Gunfight
Here's the thing that many gun owners don't understand: most criminals will not be scared by your gun. They are often mentally ill, drunk, or on drugs. You should not expect them to think rationally. Besides, many of these folks have had guns pointed at them a whole bunch of times in their lives. They aren't scared when you whip out your piece.
I have no doubts this dude saw a guy trying to break into his car and thought he would "run him off" or "hold him for police" by threatening the thief with a pistol. How did that work out for him? Bad guy attacked. Good guy shot. Now we have a dead 17 year old mentally ill bad guy and a good guy charged with murder.
Are the contents in your vehicle worth a dead kid and a murder rap? We have to be smarter than this. My guess is that a good dose of pepper spray would have resolved the situation and the good guy wouldn't be sitting in jail right now.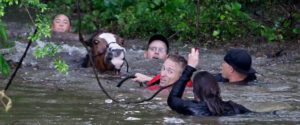 Some innovative suggestions for "bugging out" with large animals.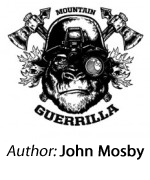 The Mountain Guerrilla shares his five favorite shooting drills.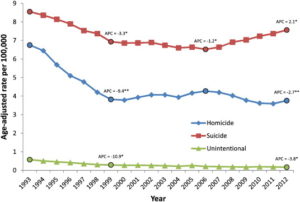 The problem with looking at "averages" when trying to analyze gun violence.
"As the CDC researchers observe, "firearm violence is not evenly distributed by geography or among the populations living in these communities. Rather it is highly concentrated in specific 'hot spot' locations and often occurs within high-risk social networks."
Some advice for living a better life.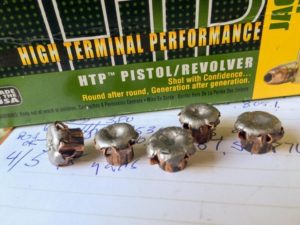 This looks like a surprisingly decent performer for any of you defenders on a budget.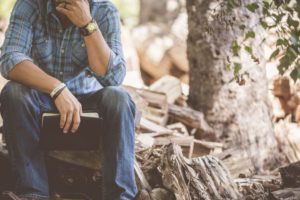 "There are plenty of things you could do today to make the world a better place. There are plenty of small steps that, were you to take them, would help move your life forward. Don't excuse yourself from doing them because the conditions aren't right or because a better opportunity might come along soon. Do what you can, now. And when you've done it, keep it in perspective and be pleased with the result.
And remember, it all boils down to this simple idea: Think progress, not perfection."
Check out the author's book on media manipulation as well. Trust Me, I'm Lying.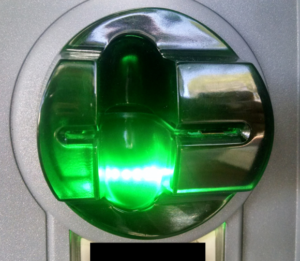 Card skimmers are becoming more prevalent on ATM machines. This articles shows you how you might identify one and some tactics to defeat the skimmer.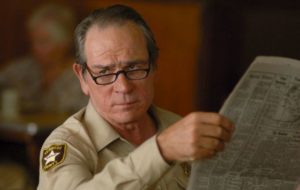 The IACP recently released some guidelines for police use of warning shots. It's a bad idea. Read this article to learn why. Here is some more information on the topic. Police One weighs in with Why IACP's recommendation on warning shots is a terrible idea.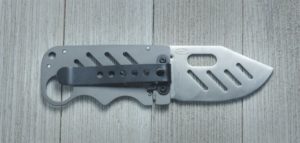 A slick solution to remain armed in a "non-permissive environment." This thin credit card knife placed in an aluminum wallet will defeat most casual screening protocols. If you want some other sneaky ideas, see my article on sneaking weapons into "secure" locations.
The Tactical Professor gives us a drill to improve the shots we are statistically most likely to miss.
I was watching some dash cam footage of the traffic stop that led to an officer being killed in Oklahoma last week. The "official" version and the ones shared by various news organizations had the audio briefly cut out or bleeped at certain moments.
I hunted down the undoctored version. In this video, the criminal starts to run at 7:22 and the officer gives chase. His first verbal commands were "Hey motherfucker!" His next command was "Motherfucker, you're going to get Tased!"
One of the cardinal rules of using "adult" language with criminals is that we should use such language as an emphasis rather than as an insult. The cop here clearly used it as an insult. A few seconds later, the criminal shot the cop. It makes me wonder if the outcome would have been different if the cop used alternate commands. I doubt it, but it's certainly possible.
We have to be smart about the language we use. Read my article titled Insults and Challenges for more information.
And for another example of poor police training and indecisiveness, check out the response of the female backup officer approaching the still-occupied car while the fight was going on in the woods. She clearly has no idea what to do and was hesitant to do anything by herself. She should have ordered the other occupant out at gunpoint, immediately handcuffed her, and moved her to a position of cover on the other side of the vehicle. Instead she dithered and endangered both herself and the passenger.
Unfortunately, that type of indecisiveness is quite common in modern-day police work. And the even more unfortunate fact is officers like her are who will be responding when you call 911.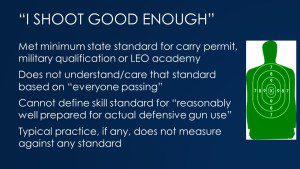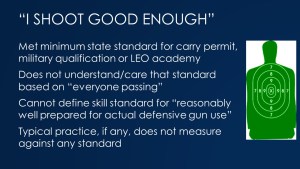 Karl Rehn does a deep dive into the reasons why most gun owner (and police officers) only seek minimal training and have no desire to improve.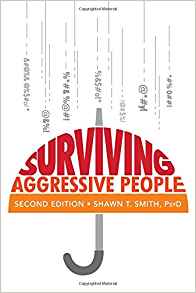 A good podcast full of information about dealing with aggressive people. I especially liked the guest's differentiation between "desperate violence" and "expert violence." I also liked his five basic guidelines. I'll be checking out his book.

Andrew Branca puts the smackdown on media misunderstanding of "Stand Your Ground" laws.
* Some of the above links (from Amazon.com) are affiliate links. If you purchase these items, I get a small percentage of the sale at no extra cost to you.