Knowledge to make your life better. If you have some free time, check out some of these links this weekend.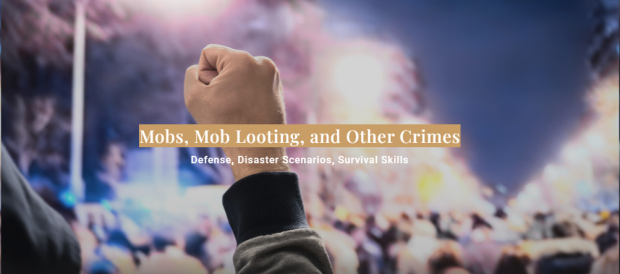 Large mobs of looters coordinating to hit malls and high end stores is becoming a problem we are seeing with increasing frequency. Your best bet is to order most of your needs online and avoid high risk shopping. If you choose not to embrace that approach, this article will give you some tips to help you get home from your shopping trip in one piece.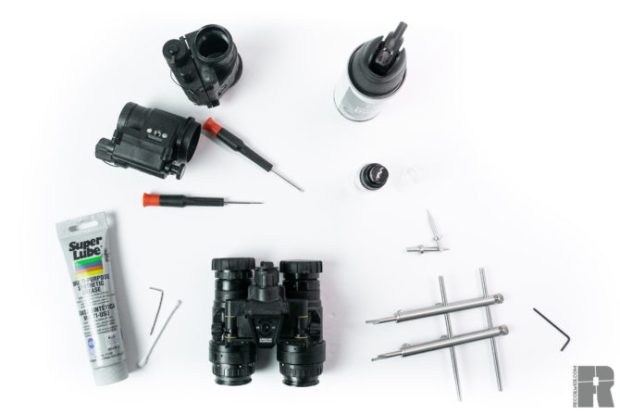 Making night vision less expensive (but hardly "cheap."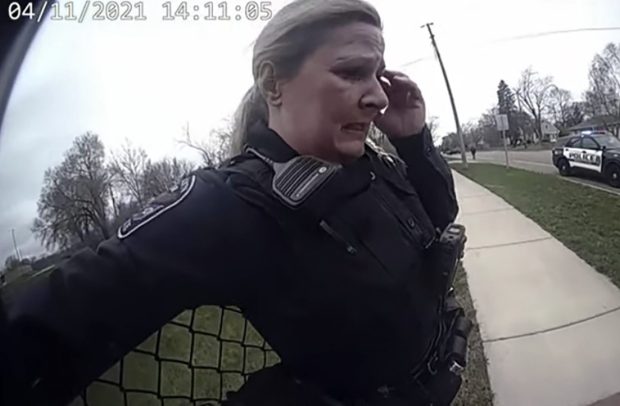 As the article states: "The public now expects officers to be competent in use of force."
The problem is that most cops are not. I wrote about this issue five years ago in an article titled Prosecuted for a Negligent Discharge.
I wrote that currently serving officers have three choices:
1) Ignore the problem. Bury your heads in the sand and hope such a tragedy doesn't happen to you.
2) Demand quality training (which will never happen) and leave the profession when you don't get it.
3) Seek out competent instructors on your own time and learn the skills you need to adequately function with a gun in your hand.
Most officers will choose option number one. More and more of those will end up in jail or fired if they depend on the "training" their agencies provide.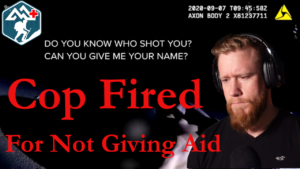 In case the last article didn't convince you, the public is unwilling to accept police fuck-ups. If you are working as a cop, you need to seek out your own high level use of force training. You also need to train medical skills if you want to keep your job. They days of simply waiting things out until the medics arrive are long gone.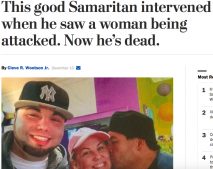 Think deeply before you involve yourself in someone else's activity. Things may not go according to plan. Rob's commentary and checklist makes a lot of sense to me. Sometimes if you go looking for trouble, you find it. Just last week, a father was killed after confronting a man breaking in to cars in his neighborhood. Read this cautionary tale for another example of how intervention can go badly.
Although I regularly urge you all to embrace the idea of "not my people, not my problem," it would be very hard for me to take my own advice here. As much as I don't want to intervene in other people's problems, I'm not going to let some cop get killed while wrestling over a gun if I can help. I've gratefully accepted assistance from concerned citizens in many situations when I was alone and fighting with a bad guy. I'm glad these folks stepped up. It gives me a bit of hope.
Think about under what circumstances would you come to a cop's assistance if he needed help. If you think you are likely to intervene, read my articles "Helping a Police Officer in Trouble" Part One and Part Two.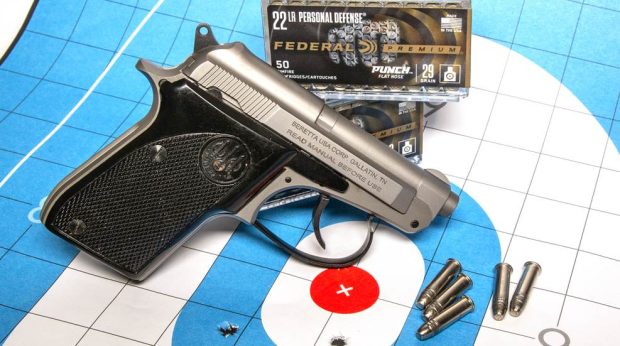 This load shows real promise as a defensive .22 round. Unfortunately, my friend Chuck Haggard had some disappointing results from shooting it through four layers of denim into a gel block at the recent Gunsite Revolver Roundup. He only got about nine inches of penetration through the heavy clothing tests.
I'm going to stick with my CCI Velocitors for .22 defensive ammo for now.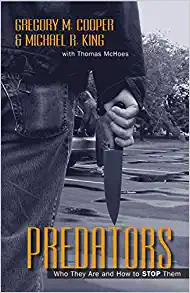 What I'm reading…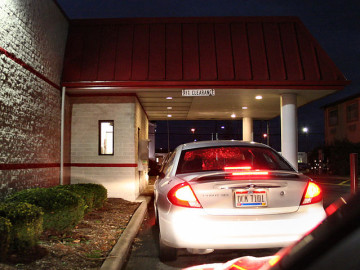 Excellent advice about safely navigating a fast food drive through. Much of the same thinking can also be applied to a drive up ATM. My friend Claude Werner recently discussed this ATM shooting on his Patreon page and it made me think that we need to do a better job keeping ourselves safe in any "curbside pickup" type scenario.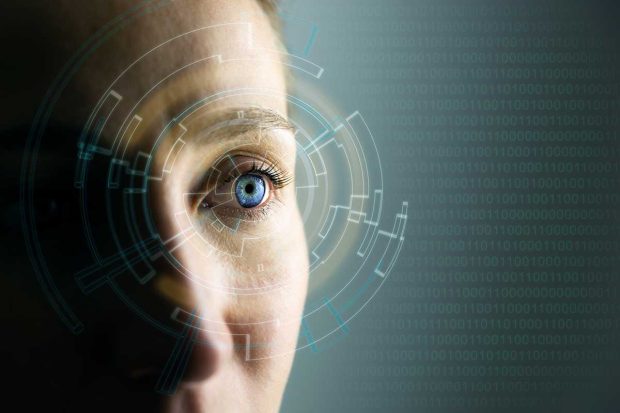 "Think of it like a ladder moving from the top down. If you can't solve the problem with either proactive (using your mind) or active measures (using your eyes), then you're relegated to reactive measures which is always a physical response requiring use of your hands or a firearm to solve the tactical problem. Hence mind-eyes-hands, the vanguard of these being the mind—your most powerful weapon."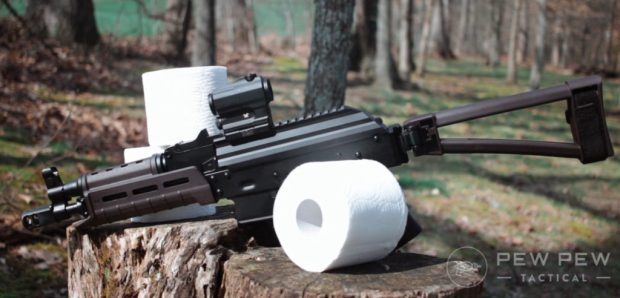 While the current ammo drought is the worst I've seen in my lifetime, we've seen multiple periods of time in the last two decades where getting ammo has been difficult. My best advice is to stack away a lifetime supply of ammo when prices drop out of their all time highs. This shortage will eventually end, but there will be a lot more shortages coming in the future.
Knowing that I can maintain my current skill level for the rest of my life without ever needing to buy ammo again is an exceptionally good feeling. While I won't be able to shoot the 5000 to 10,000 number of rounds a year that I currently fire, I can comfortably shoot a few hundred rounds a month for the rest of my life based on what I've so far stockpiled.
Ammo isn't going to get significantly cheaper in the future. Buy whenever you find a good deal and stack it deep.
For more good news on this topic, read Rising Material Costs Induce Vista Outdoors Ammunition Price Increases.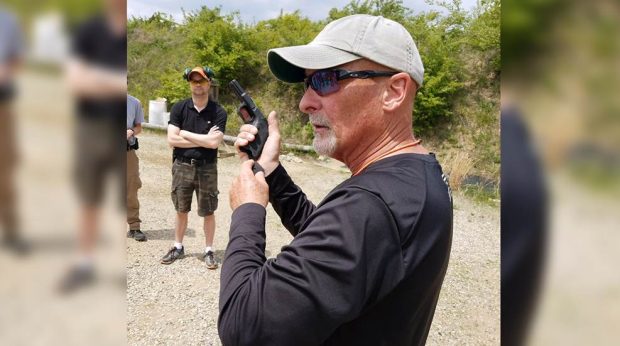 My friend Dave's eight round assessment drill. Try it at your next range session.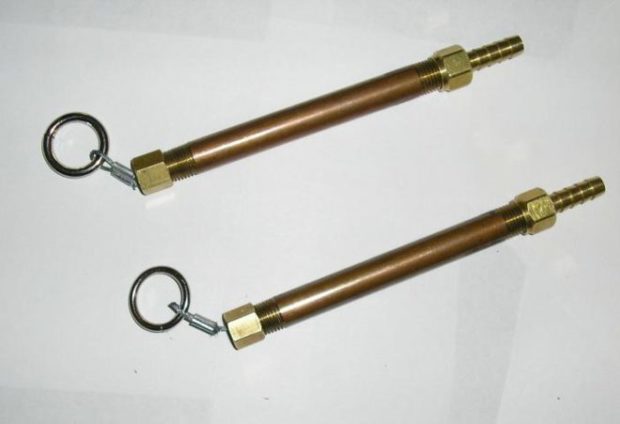 How to make a $5 zip gun from hardware store parts. This is just one more reason why gun control is unrealistic. My cop and correction officer friends should take a look at this article.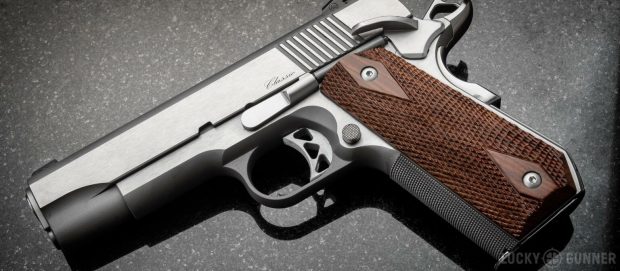 Solid information about the 1911 pistol.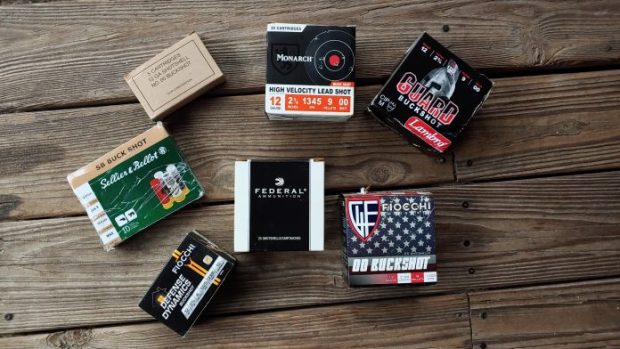 While I think you should most definitely pattern your chosen defensive buckshot loads in your own shotgun, here is a good resource if you can't find Federal Flight Control cartridges.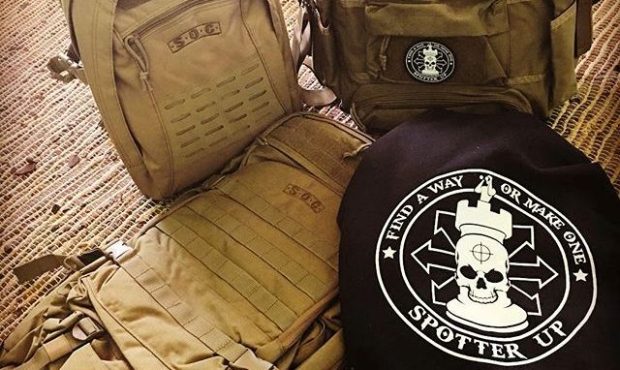 Valuable info about a bag that should live in your car or under your desk at work.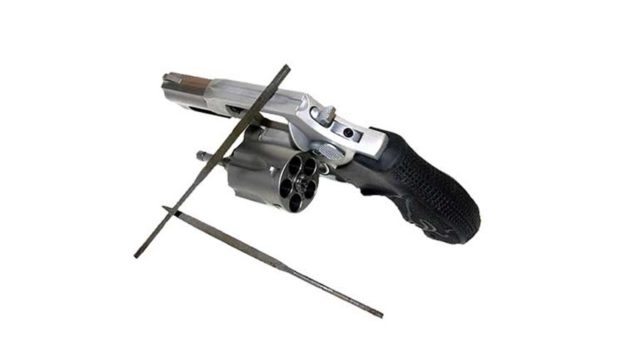 Some tips for those of you who want to change the point of impact on your fixed sight snubs. The author also discusses ways of brightening the sight picture as well. He recommends using primer before painting front sights. Instead, I use white appliance touch up paint as a base layer and then paint me red/orange acrylic paint on top of that. Claude's article on this topic is an invaluable resource as well.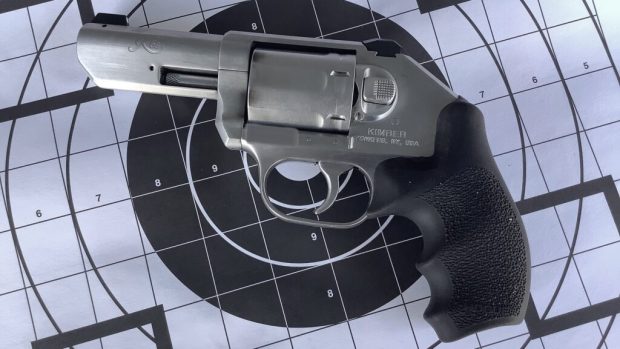 One more revolver article for you. This one provides some good tips for relieving rubber revolver grips so that you can use speedloaders.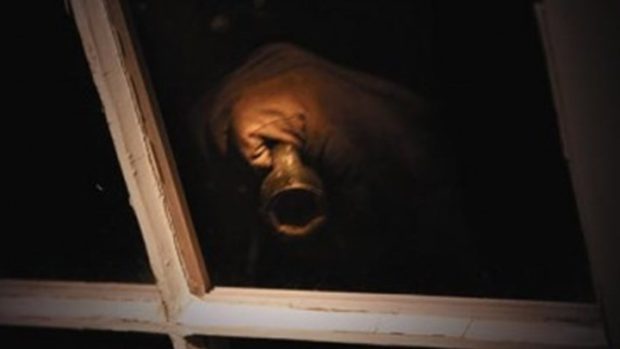 Some home security tips
Are you training like this? Perhaps you should be. I like what they are doing here. The gun armed partner "floated" his gun forward out of retention position a couple times during the drills. I would caution you to keep your gun in a solid thumb-pectoral index when your opponent is within arms reach. Projecting the gun towards your assailant may work, but it dramatically increases your chance of being disarmed Trust the retention position and maneuver your body instead of pushing your gun towards your attacker.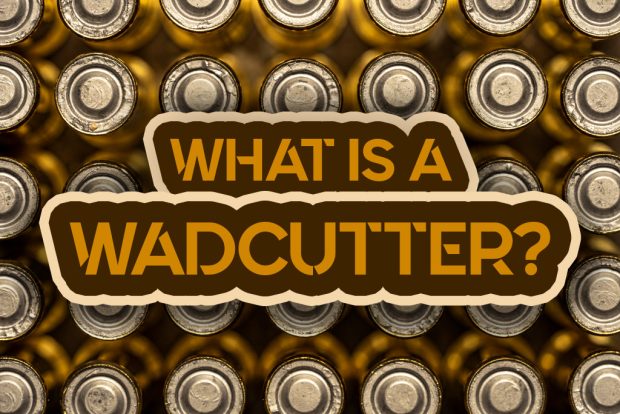 Some of you newer shooters might have no idea what a wadcutter bullet looks like. This article will fix your lack of knowledge. I have zero issues with using target wadcutters as defensive ammo in lightweight .38 snub revolvers. They have very low recoil, hit at the same place the sights are lined up, and perform just a swell as the high-dollar hollowpoint ammo out of a snubby.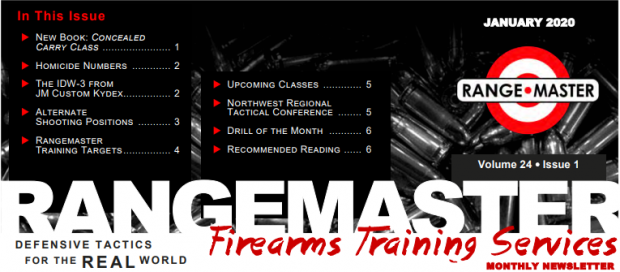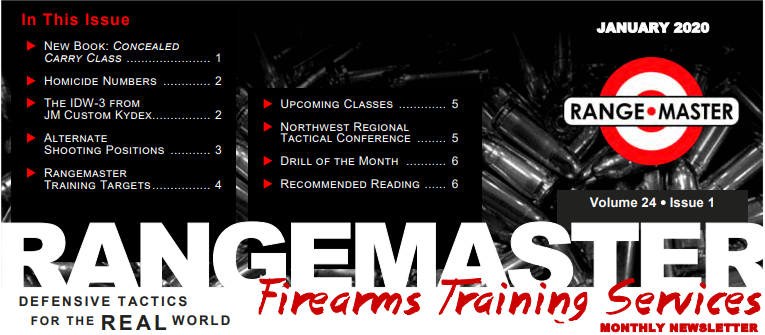 Great articles as usual, but pay speial attention to Tom's piece on mental imagery.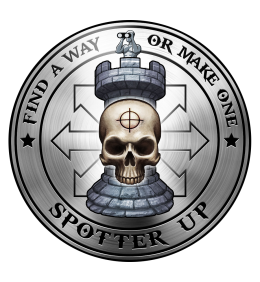 Really good techniques to get your thoughts under control when things go a little sideways.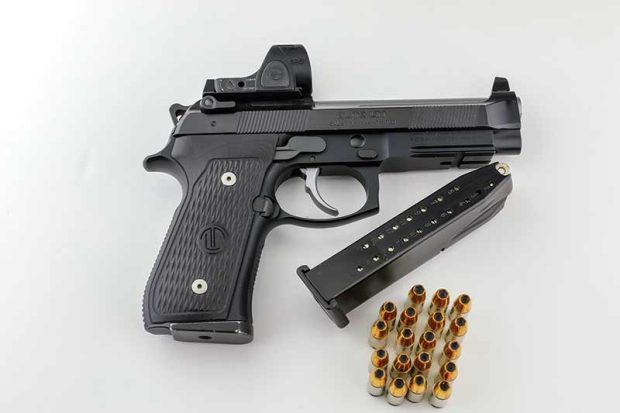 Mas thinks the 9mm is here to stay. I agree with him.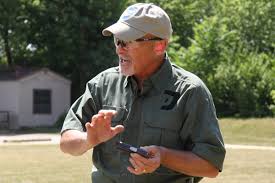 An older article from Dave Spaulding that discusses an issue seldom analyzed in modern firearms training circles.
I talked to Dave extensively about some of the issues he brought up in this article before it went to press. We primarily talked about his discussion with the contract killer about police officers (and armed citizens) training to take a step or two sideways when drawing the gun.
The theory is that your movement will force your attacker to take additional time to adjust his aim before he fires. Hopefully, that gives you time to shoot him. It makes sense, and I have trained shooters in this concept myself.
BUT, as Dave points out here…it only works if your attacker is taking the time to truly aim his weapon at you. Most criminals don't do that. They just stick the gun up and start spraying bullets. In that case, your movement is just as likely to get you hit as it is to make the attacker miss, When the criminal is just shooting lots of bullets in your direction, without aiming for you, random movement may be detrimental.
Many people will say that training shooters to take a sideways step gets them use to moving on the draw and may stimulate them to KEEP moving towards cover. That makes sense to me as well. Purposeful movement to get to safety is one thing, but I haven't seen that taking a step on the draw really gets people to think about moving to cover…it just becomes a "tacti-cool" range dance.
How does that knowledge effect your personal gunfight strategy?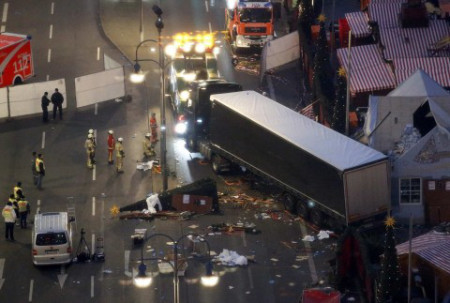 It's New Years eve. Lots of cities hold outdoor events. If you plan to attend, do you have a plan to mitigate the risk of vehicle run down attacks?
This is a critically important article from Marcus Wynne covering countermeasures against vehicular attacks. It is essential that law enforcement officers read this piece and understand the concepts.
In today's world, if police agencies aren't planning to stop vehicle attacks at any large gathering of people, they are acting negligently. It wouldn't take much effort to place a couple snipers/observers in an overwatch position to take out the driver, have a couple officers driving city dump trucks or garbage trucks as blocking/ramming vehicles, and come up with a couple loudspeakers to provide instructions or warnings to the crowd.
Of course, as Marcus mentions, "normalcy bias" reigns supreme, even in most police departments. Those of you who aren't cops should not assume that your local police departments will take such precautions. You are on your own. Make your own plans to evade or counter a vehicle attack at any large public gathering.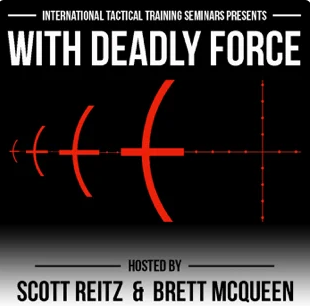 Scott Reitz is a legendary former member of LAPD's "Metro" division SWAT team and is now a renowned firearms instructor and expert witness. Sam Harris is a best selling author and cognitive neuroscientist. The two men get together and try to hash out the proper balance between rights and responsibilities in terms of owning and carrying firearms. It's a nuanced discussion that should make you think about gun issues from a slightly different perspective.
Some of the above links (from Amazon.com and others) are affiliate links. As an Amazon associate I earn a small percentage of the sale price from qualifying purchases.
If you would like to further support my work, head over to my Patreon page.