Knowledge to make your life better. If you have some free time, check out some of these links this weekend.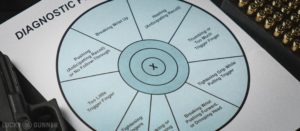 "Well, I know it's not the answer a lot of people want to hear, but the absolute best way to improve is to get help from a qualified shooting instructor who can actually watch you shoot and give you feedback. Looking at the target doesn't always tell us what we need to know, but a good shooting coach can watch the shooter — usually just their hands — and determine a lot about what they need to work on. I know it's not as easy as printing out a target, but there's really no substitute for a good shooting instructor."
If you have some foresight and the desire to pre-plan a crisis response, options like this are possible for a whole lot of different types of crime.

A deep look at some of the specific legal challenges Ohio residents face when attempting to make a self defense claim.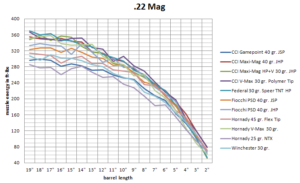 Interesting velocity and energy data comparing the .22 magnum with the .22 long rifle cartridges. Keep in mind that muzzle energy is only one factor that goes into handgun "stopping power."
Here is some basic patterning data with 20 gauge buckshot loads fired out of the new short barreled Mossberg Shockwave pump shotgun. In my mind. this is not a long range weapon. If I were carrying one, I would choose a load with a wider spread rather than the surprisingly tight patterns of the #1 Buck.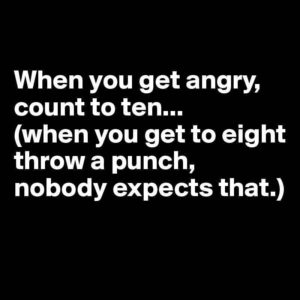 Anger issues? This article may help.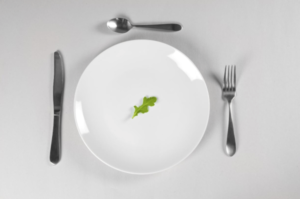 Mark from Growing Up Guns writes about some of the science behind fasting and his personal experiences with the "don't eat" diets.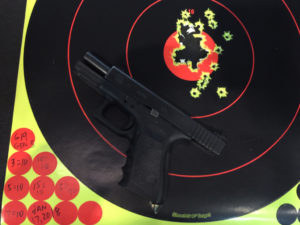 I am a big Glock fan, but not everyone shares my enthusiasm for the brand. Dr. House talks about why he prefers the S&W M&P instead.

Ever wonder why you don't see pictures of soldiers using "trench guns" in the trench warfare of WWI? This is a fascinating bit of history about how the Germans protested that using shotguns in war was "undisciplined and barbaric." To avoid inflaming international sensibilities, the US military voluntarily censored all photos of troops carrying shotguns.
I had never heard about this happening. This is a neat article.
Stress inoculation in training is important, but as the author points out, the goal is to slowly acclimate the student to the stress as he develops skills and increases his performance under that stress.
"Stress is not the goal. Competence and confidence are the goal. Training is very different when you ask, "What can I do to stress these officers out?" compared to when you ask, "What can I do to create officers who are competent and confident when faced with dynamic situations in the field?"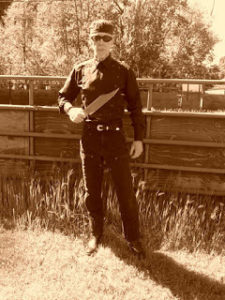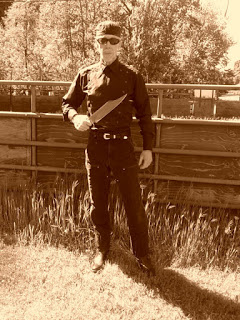 James Keating is a very unique voice in the world of knife training. If you don't know who he is, you owe it to yourself to do some research.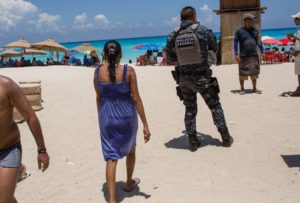 If you are a world traveler or just someone who appreciates Mexican culture, you owe it to yourself to read this article and watch the video linked within. It thoroughly explains the recent crime surge in Mexican tourist areas and talks about why the crime rate will likely increase.
With that said, I'm not too worried about Mexico. I will be making my 16th trip later this month. There is a small chance that a tourist could be caught up in a drug gang crossfire situation, but that can happen anywhere in the world. As a tourist, if you follow my three tips below, you are likely to be fine.
– Stay away from places where drugs are purchased and consumed. Don't buy drugs in foreign countries.
– Stay away from prostitutes
– Don't flash ostentatious signs of wealth
The murder victims in Cancun are not tourists. They are rival drug gang members and locals who either know too much or haven't paid their "protection" bribes.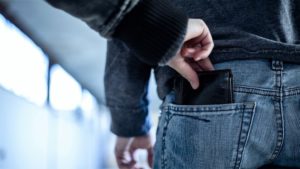 Speaking of Mexico, here is an article by an ex-pat retired American police officer currently living in Mexico. He describes a common scam that is running rampant in the Cancun area. Versions of this scam happen everywhere, often to foreign tourists. It might be one of the most common scams seen worldwide.
How do you stop it? I like his advice: "I immediately become suspicious of unsolicited help from strangers. That suspicion level grows exponentially if the person is trying to get me to accompany them to more isolated location, like a bathroom or a parking lot."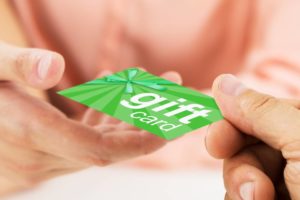 This article goes into great detail describing the process that "boosters" (professional shop lifters) use to turn the merchandise they steal into cash to fuel their drug habits. They also use the same method of returning stolen items for gift cards and then cashing out the cards at a gift card refund machine.
You need to know how these people operate if you want to either avoid or stop them. Stay away from any pawn shops or corner stores that offer to trade gift cards for cash. That's where the criminals go to score their dope money.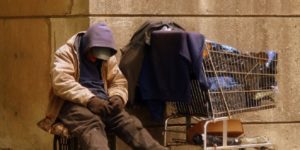 The fact that this dude even thought about drawing a pistol in this situation is frightening. What's more frightening is that a lot of gun owners think he should have presented a weapon. A homeless guy entered the restaurant where our intrepid carrier was eating. The man approached the carrier, but stopped several feet away. He didn't say a word, let alone make any threats.
Just because a homeless guy walks to within four feet of you is not a reason to draw your gun. To draw a gun, we need reasonable belief that the suspect was going to seriously injure or kill you or an innocent third party. You don't get to draw just because you've never dealt with conflict before and you are scared when approached by a street person. Unbelievable.
People, get your heads out of your asses.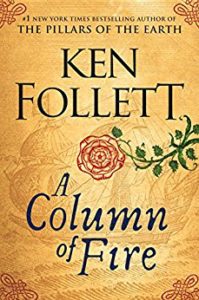 What I'm reading…
I've been reading a lot of non-fiction lately so I decided that I needed an entertaining fictional book as an escape. I read the first in this series when I was in college. It was the first fictional book I read as an adult that kept me completely entertained. It's over 1000 pages and I couldn't put it down. I was carrying it to every classroom and reading while my professors lectured. I'm glad Follet is continuing the series and I'm enjoying this one so far.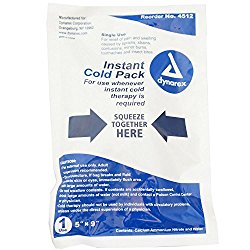 Did you know that you can make an explosive target out of the ingredients from an instant cold pack mixed with aluminum powder. That might be a useful bit of knowledge to have someday. Don't do this in Ohio. The finished product is illegal here.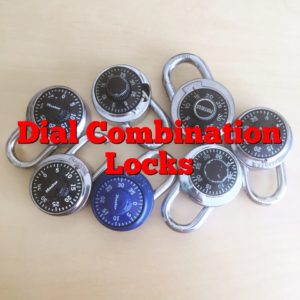 You do know how to pick, shim, or break combination locks, don't you? That's another skill of questionable legality that may also prove to be useful someday.
My police readers should really take a look at this article.
It is a de-brief of one of the more spectacular police gunfights that I've ever seen. Don't expect the bad guy to stop after one shot! The murderer here killed his mother and then opened fire on his neighborhood with an SKS rifle. He hit four responding cops who were all taken out of the fight immediately (none had rifles). The cop that ended the fight was hit once in the scalp and once in the thigh before he put two .223 rounds into the murderer's chest.
The bad guy went down and the cop approached to handcuff him. The cop didn't recognize his AR-15 was empty. When he got to the murderer, the murderer drew a .357 magnum revolver and attempted to fire. The cop tried to shoot, but didn't have any more ammo. He butt stroked the murderer with his AR-15 three times in the face, breaking his jaw and eye socket, without effect. The butt strokes didn't take the bad guy out of the fight but did allow the officer time to draw his pistol. The officer shot the murderer three times in the chest and twice in the head. That finally stopped the fight.
Learn from this incident. Identify the skills this officer needed to win the fight..firing from prone, light discipline, moving under fire, shooting on the move, use of cover, using the rifle as an impact weapon, and transitioning to his pistol. Do you practice these skills? Do you think you should?
Back when I was teaching cops full time, I would regularly have them practice the "wrong tool" drill. In that, they start off with one weapon in hand and them have to transition to another weapon as the scenario either escalated or calms down. Those are critically important skills for today's cops to have.
Transition drill are important for armed citizens as well. Do you carry more than one force option on your body? If so, have you practiced actually switching weapons while being attacked? This is a skill that most folks never even think about.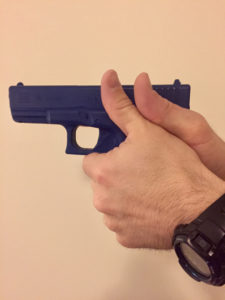 An exploration of various handgun gripping options.
Data about the radicalization of terrorists in the United States. Opens to PDF.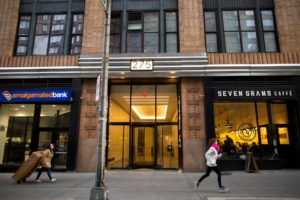 A deep dive into the practice of fake social media profiles and twitter bots.
I've written about doubling distances and cutting times in half to make police qualification courses more challenging. In this video, Robert Vogel shoots the Ohio police qualification test in half of the required time at five times the distance. If you want a real shooting challenge, give this one a try.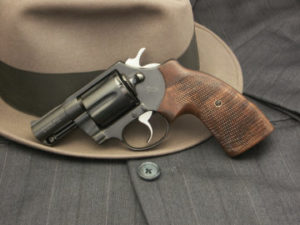 I agree with Grant here. Both my gun (and my car) are beaters. Nothing pretty about either of them. Because of that, I'm not worried that my car will get wrecked or that my defensive pistol is taken as evidence by the cops investigating the shooting. If you like Grant's no nonsense writing style, you will probably find his book Prepping For Life a worthwhile investment.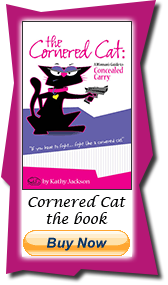 I definitely learned a few things from this article. In it, Kathy Jackson, describes the personality traits, struggles, and motivations of an under-served segment of the gun-owning population.
Kathy's perspective on training being a form of emotional self care is one I had never really considered.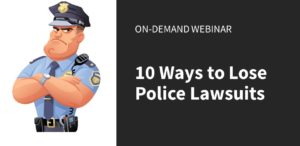 This should be required viewing for all my cop readers. The number of lawsuits filed against individual officers and their police departments is staggering and on the increase. As I am currently working quite a bit as an expert witness defending cops and I am simultaneously the defendant in a $150 million dollar lawsuit following an arrest, this topic is very relevant for me.
If you are a cop and want to stay both employed and out of jail, you owe it to yourself to watch this video. The presenter is entertaining and provides some extremely valuable concepts that I had never thought of before. Watch it,
Some of the above links (from Amazon.com) are affiliate links. If you purchase these items, I get a small percentage of the sale at no extra cost to you.