Here are a few links to articles and videos I found interesting this week. Some are intellectual. Some are informative. Some are just fun. If you have some free time, check them out this weekend.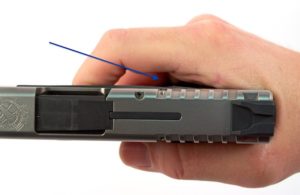 Some good guidelines for making sure your handgun fits your hand.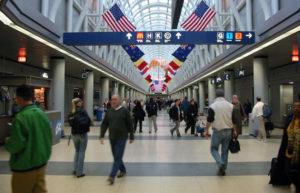 Excellent advice here…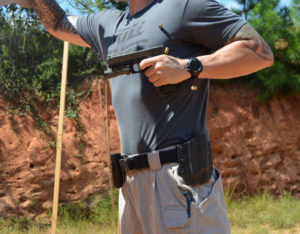 I agree with most of what the author says.  But, having held suspects at gunpoint (with finger on trigger because I thought they were about to shoot), I appreciate a little trigger weight.  I don't want a 2 lb. competition trigger in my defensive gun, but I don't mind a 3.5lb Glock trigger (that is really a little heavier than that.)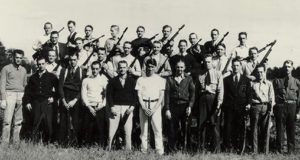 A nice historical account of the FBI's long guns over the years.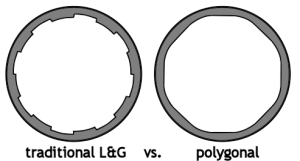 Glocks (and a few other pistols) use rifling that is polygonal.  This makes the bullet fit a little tighter going down the bore and can result in higher velocities.  How much higher?  Check out the link to see the testing results.
A Brazilian police officer is shot in the back by one of his trainees.  It's bloody.  The cop is paralyzed for life.  If you are doing any type of force-on-force scenario training without specifics checks, designated safety officers, and pat down searches of all participants, you are doing it wrong.  Something like this will eventually happen if you don't follow proper procedures.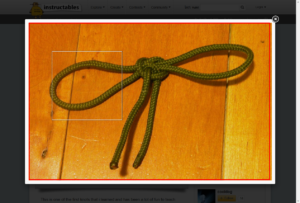 Quick and easy instructions for making temporary handcuffs out of paracord.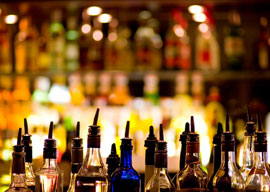 Useful tips here.  I like #9.
MEN SHOULD NOT ORDER WINE
…Wine is for dinner parties and women and fancy restaurants. Pubs are places where Robin Hood's merry men get wasted and fight. You can't do that while holding a glass stem in your hand like it's a goddamned rose.
My goal is to do more awesome things worthy of this video compilation next year!

The complete report on the Sandy Hook Elementary School shooting (with crime scene photos).
If you are interested in seeing more articles like this one, please sign up for my email updates.