Knowledge to make your life better. If you have some free time, check out some of these links this weekend.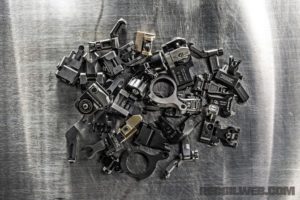 All of my red dot equipped fighting rifles have backup iron sights. Yours should too.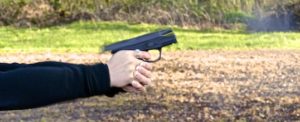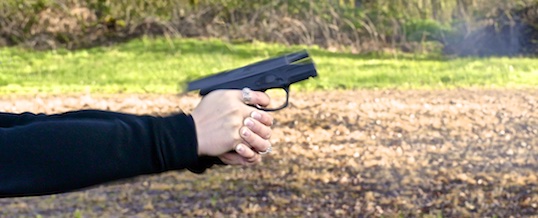 A great article that should serve as a reality check for some of you.
"Look at it this way: the likelihood is, regardless of the caliber you're using, that if you have to shoot you'll end up using multiple rounds to incapacitate your attacker. Forget all of the "one shot stop" nonsense — you're probably going to shoot 2-3 rounds, at least, in order to stop the attack. The faster you can get those rounds into an appropriate place on the target (the bad guy), the sooner and surer the attack is going to end.
That brings us right back to the balance of speed and precision, doesn't it? The better you can control your gun, the faster you're going to be able to get those rounds accurately on target. The more it recoils, the less control you'll have and the slower you're going to shoot — meaning that your attacker is going to have more time to hurt you. "Shooting well" in the defensive context means being able to control realistic strings of fire, not single shots."
If you are newer to the shooting world, you'll definitely want to read Grant's book Defensive Pistol Fundamentals.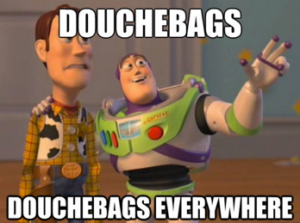 For my female readers, how do you deal with catcalling men? This article provides some options. This article provides some alternate strategies. Both are primarily concerned with catcalling observed when the female victim is traveling in a foreign country, but the techniques may also be useful here at home. My only advice would to be especially cautious about insulting the cat caller. In some cultures (especially outside the USA and Western Europe), there is minimal stigma about a man hitting a woman. If you insult someone, there's a possibility that you may get smacked.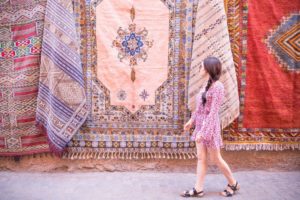 As we are talking about travel to other countries, this is a good account of some of the common mistakes made by solo travelers…both male and female.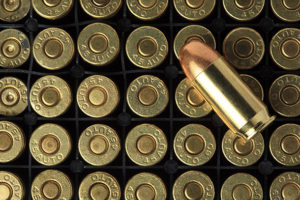 One more article for you travelers headed to the Philippines. There is a high dollar bribery scam being executed against tourists at the Manila airport. It doesn't say so in the article, but I would guess that shooters might be seeing the brunt of it. If you have bags with shooting logo or shooting gear, it might not be a far stretch for some customs official to plant some illegal bullets in your bag. Be the gray man when you travel. Don't have any gun-related attire or gear anywhere on your person or in your bags.
And with regard to the Philippines, watch this nasty method used by criminals there to steal your phone.
If you don't understand the concept of the "gray man" from the post above, here is a good introduction.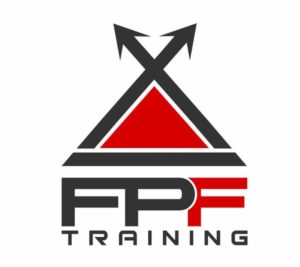 John Murphy has a good story about a gas station encounter in his most recent newsletter. You should read it.
John also announces the February classes where he is hosting my in Manassas, Virginia. If you are in the DC/NOVA area and want to train with me, this is a great opportunity.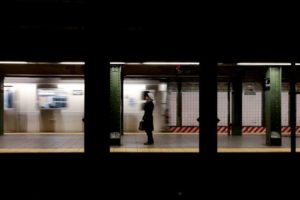 A very thorough guide covering both how to avoid violence and how to prevail if your avoidance tactics aren't successful.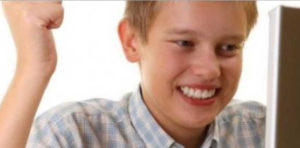 "If you spend time commenting on the work of people who you don't like, who don't follow your work or even know who you are — it tells me you don't have a lot going on.
When I see your bitchy comment, I just figure that you're bored and your life sucks."
Jack Donovan writes some thought provoking material. I would suggest that you check out The Way of Men.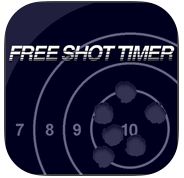 Some of you technologically adept folks might like this post from my friend Jeff.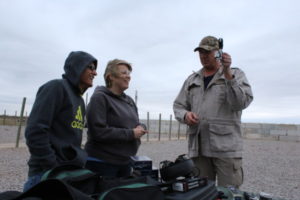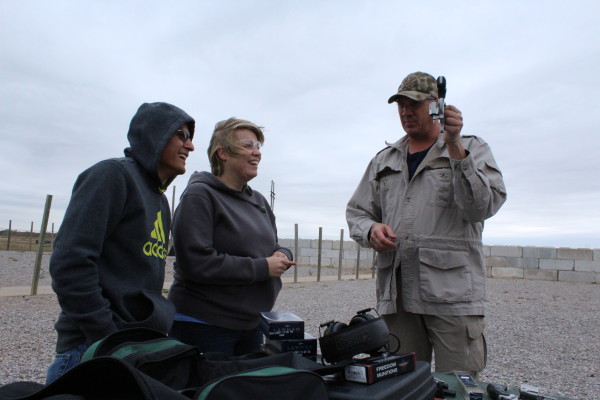 The answer is "YES".
Although it isn't sociably acceptable to say it in some circles, women and men are different. They observe and process information differently. If you are going to teach the opposite sex, it's important to understand those differences.
I learned a lot about this topic by taking a class from LouKa Tactical. The book Why Men don't Listen and Why Women can't Read Maps was also very helpful.
A highly informative article and video interview with a convicted residential burglar.
Some statistics you may not be seeing in the mainstream media.
And when discussing any academic research, remember to ask the questions they didn't.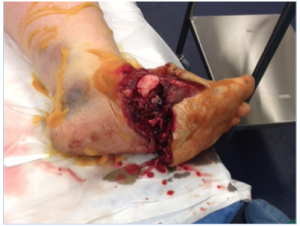 Guidelines for the management of open fractures. If in the field and far away from definitive medical care the take-away lessons are to irrigate, splint the fracture, cover it with a moist dressing, and start antibiotics if you have them.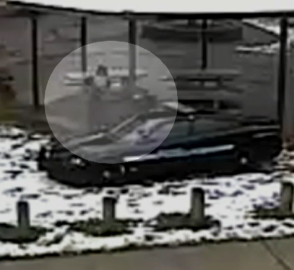 A tactical analysis of the Cleveland PD shooting of 12-year old Tamir Rice. I like Tiffany Johnson's take on the topic as well.
It's January and most of you have probably vowed to lose your "holiday weight." Exercise physiologist and tactical genius Larry Lindenman explains how to do it.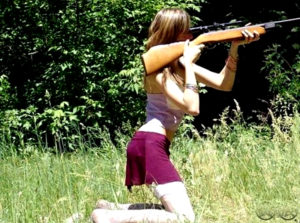 And we'll close with some more quality New Year's advice. You may also like this article from Mitchell Strength about New Years resolutions:
"The majority of people are driven by desperation. Desperation in which stems from their lack of self-discipline; thus resulting in unfavourable consequences requiring drastic measures in order to remedy. This desperation leads to a declaration of resolutions of which cannot be maintained and thus become meaningless and irrelevant.
We on the other hand are driven by inspiration and fuelled by an unrelenting purpose. Our self-discipline is not an impediment to our freedom; but instead an essential catalyst through which initiates the momentum of our evolutionary advancement.
Disregard your resolutions and commit vehemently to your own evolution. You are not a sheep relying on the guidance of a shepherd; nor are you an insignificant cog in a utilitarian machine.
You are a free man unopposed by the opinions of societal slaves and the dogmatic delusions in which permeate their lives and thus negate their freedom.
Adapt and overcome.
Evolve.
For the world is yours for the taking."
If you would like to read more articles like this one, please sign up for my email updates.
* Some of the above links (from Amazon.com) are affiliate links. If you purchase these items, I get a small percentage of the selling price.