Knowledge to make your life better. If you have some free time, check out some of these links this weekend.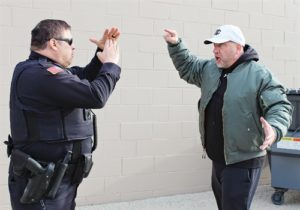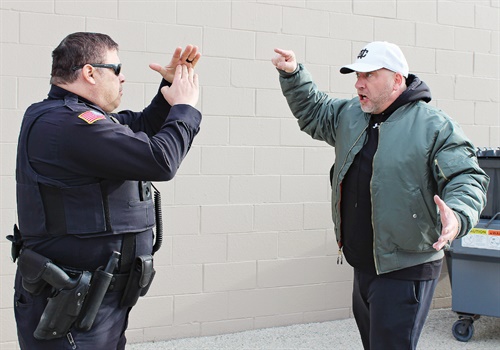 A thorough compilation of the research about what "tells" a criminal displays immediately prior to his attack. I've never seen anyone use or advocate his "emergency time out" hand positioning. I like the idea but I'm going to have to test it in real life before giving any blanket recommendations.
Speaking of body language, this article will also be exceptionally useful for my police readers.
The FBI's analysis of the last two years' worth of active killer events.
"Armed and unarmed citizens engaged the shooter in 10 incidents. They safely and successfully ended the shootings in eight of those incidents."
For the TL;DR crowd who can't be bothered to read the entire 18 page document, here is a good summary of the findings.
Lots of self protection gurus advise you to increase your awareness to avoid attacks. I agree. You should also be looking to improve your self awareness. If you can embrace Mark's five-point checklist at the end of the article, the quality of your life will greatly increase.
Manson's book The Subtle Art of Not Giving a F*ck: A Counterintuitive Approach to Living a Good Life is a fast read containing top-notch information.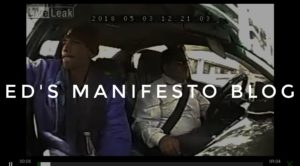 Action begins at around the 7:00 mark. Many instructors advocate very fast stabs to the torso as the best method to defend yourself with a knife. How did that work out here? The killer stabbed the taxi driver more than 25 times in the two minute fight. The taxi driver stayed alert and conscious during the entire incident. We talk about pistols lacking "stopping power." Knives are even worse.
For the other side of the story, watch this video where a single slash proved to be quite effective.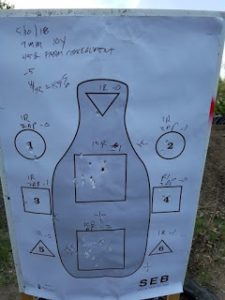 A shooting practice routine you can use to knock the rust off your skill set.
Want some more practice drills? Check out this article from Richard Nance.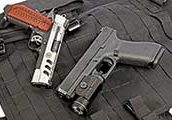 "And, for the shooters: less recoil, meaning less muzzle rise, less flinch and hopefully less jerking of the trigger finger. Most people, cops included, simply find lighter-kicking guns easy to shoot fast and straight. And the ability to shoot fast and straight is, obviously, critical."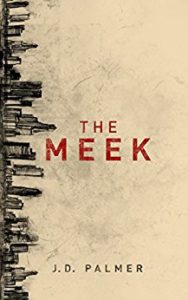 What I'm reading…
I just finished this book and found it to be an exceptionally entertaining unconventional view of life in post-apocalyptic America. I liked it enough that I am continuing to read the second book in the series as well.

There are lots of self defense insurance programs out there. This article talks about what features are important and where you might go wrong by choosing a sub par provider. I endorse the Armed Citizens Legal Defense Network. There are likely other good programs as well, but with top-notch people like Tom Givens, Massad Ayoob, John Farnam on the advisory board, I don't think you can go wrong with ACLDN.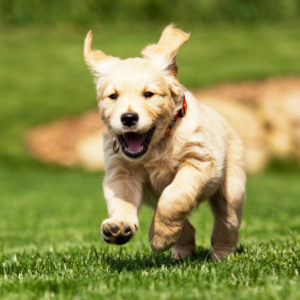 Why it is critically important to carry a holster that both fully covers the trigger of your pistol AND prevents it from being fired from pressure o the outside of the rig. Unload your normal carry gun. Place it in your normal carry holster. Try with all your effort to attempt to pull the pistol's trigger without removing it from the holster.
If you can pull the trigger from the outside, it's time to reconsider your holster selection.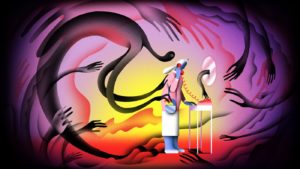 This is a massive problem in our country. My police department often gets a couple calls a week about scams like the ones listed in the article.
Make sure you educate both yourself and the elderly people you love.
An important concept that you shooting coaches or instructors should embrace.
Continuing with the topic of instruction, we should all probably re-frame how we think of "ignorance."
"Instead of judging, let's instead start looking at ignorance as a net positive—a gift if you will. Rather than an indicator of a person's worth and intelligence, let's start viewing ignorance as a potential learning opportunity."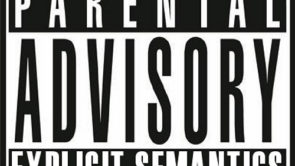 A well-written piece.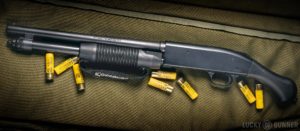 I have to admit that these short barreled "non-shotgun" shotguns don't really get me excited. I'm glad someone else agrees with me. This thing is only really useful in a couple specific situations and requires either a very strong person or or someone who has superior technique to control the recoil.
"If the Shockwave is all I had access to for some reason, I could probably make it work for me as an adequate self-defense tool. But I'm also really comfortable with shotguns in general, and that goes a long way toward figuring out how to run the Shockwave. Even so, I can't think of any plausible situation where I'd rather have a Shockwave or a Remington Tac-14 instead of either a full-size handgun or a proper shotgun with a shoulder stock."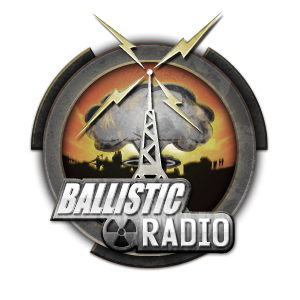 A fantastic and informative podcast interview of Massad Ayoob. At the Rangemaster Tactical Conference a couple months ago, I watched Mas give a two hour lecture in the topic. I loved every minute of it.
He talks about the difference in trial strategies between defending a guilty man and defending someone who had a legitimate reason to use a defensive weapon. All of you gun owners should give this one a quick listen and think about mas' suggestions.
For more courtroom content, take a look at Defending Pepper Spray Use. It will give you an idea about how complex and expensive it is if you use any form of force against someone.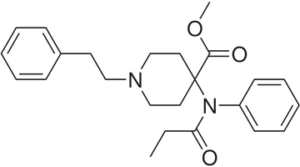 This is a deep dive into the science behind how opioids work and what is necessary to counteract their effects when a patient is overdosing.
One more medical article for you all today. Any of you who spend a lot of time in the outdoors should probably learn about "skeeter syndrome."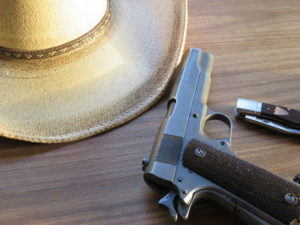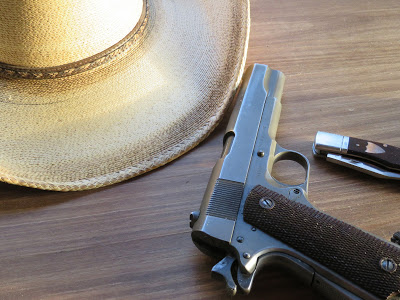 Some guidelines for making "Mexican Carry" work for you.
My cop friends need to be better than this. If you are off duty, you really shouldn't be apprehending shoplifters. Not your people. Not your problem. You aren't getting paid to catch thieves. Let it go.
And even more importantly, you shouldn't be drawing your gun when confronting an unarmed dude who just stole some Mentos. Seriously? You're going to shoot someone over stolen mints? Just another example of the pitiful lack of quality training provided to the officers in the United States. The profession is circling the drain and I don't know how to make it any better.

A few good ideas to stretch your training dollars a little farther.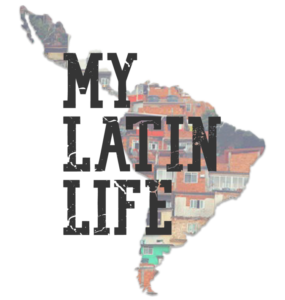 This article is specifically about Latin American crime trends, but the advice is useful for any third world travels you have planned. Just like here in the USA, some neighborhoods and cities have a much higher crime rate than others. If you can avoid these areas, your risk of being victimized plummets.

A credit freeze is the best strategy to prevent identity theft. When you make your freeze, ensure that you also freeze your information in this new database.
Those of you who are M-1 Carbine fans will enjoy this discussion with Ken Hackathorn. I learned a couple of new things that I had never heard before.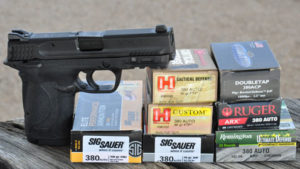 A couple weeks ago, I wrote about my impressions of the new Shield EZ .380 autopistol. In last week's knowledge dump I linked to a couple reviews of this pistol as well. The reviews keep coming.
Check out the above link to see Ed Head's review. Then take a look at what Karl Rehn has to say about this model.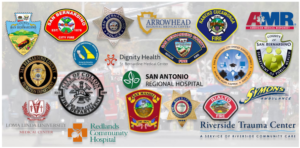 My readers who are interested in both active killers and field medicine will find this review to be very valuable. Opens to PDF.
Last week the good folks at Raven Concealment sent me a new holster to try out. Check out their new Perun rig. If you want an outside the waistband holster to fit a defensive sidearm that wears a light and/or a red dot sight, this may be a great option for you.
I've only played with mine a little bit. I'll give you a full review once I've had more time to test it out. Until then, check out the review from the guys at Breach Bang Clear.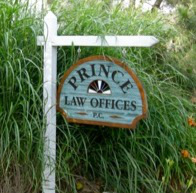 This law change will make some of you incredibly happy.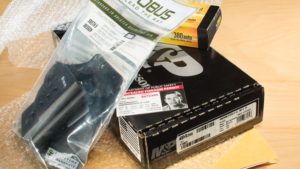 Jeff Gonzales covers some very important topics for those of you who carry concealed firearms.
Too many of us "gun people" fail to understand the importance of this concept.
Alain's book Survive a Shooting was published this week. I read a pre-release copy and will have a full review posted soon. Until then, all I can say is that this is the best active shooter response book on the market. It is exactly the book I would write if I had the time and energy to do so. If you care about active killer response, buy it.
Some of the above links (from Amazon.com) are affiliate links. If you purchase these items, I get a small percentage of the sale at no extra cost to you.