Knowledge to make your life better. If you have some free time, check out some of these links this weekend.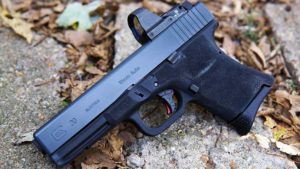 Tamara Keel writes a good piece on the 10mm cartridge. I like this round for hunting and animal defense, but I don't think it's the best choice for self defense against humans.
While we are on the topic of "hipster" or relatively arcane pistol defensive cartridges we might as well talk about the .357 Sig as well. Here is a test of the 135 grain Hornady Critical Duty Round in .357 Sig. Even out of a full sized duty pistol, this round is a bit of a disappointment. Expansion to .55 and penetration to 16″ is certainly acceptable performance, but I can show you half a dozen 9mm rounds that out perform this .357 Sig round and are far more gentle to shoot and create less wear and tear on the gun.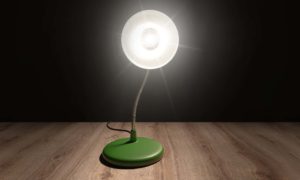 A fascinating long form article on the science of terrorist interrogation.
Selco is known for his writings describing the horrors of the Bosnian war in the early 1990s. Here is his advice about how to avoid being the victim of a sniper attack. I don't know how useful the soft body armor he recommends is versus rifle fire. Most rifle rounds easily penetrate soft body armor (which only protects against handgun and shotgun rounds).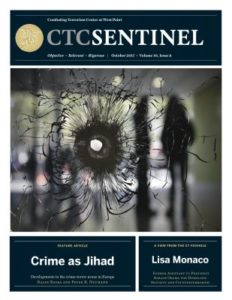 "The Islamic State has been embracing these overlaps between criminality and terrorism. The streets of Europe have seen the results of this, with many perpetrators of recent terrorist attacks having criminal pasts. This article examines these developments in three parts: 1) how the Islamic State has been encouraging 'regular' crime; 2) cases of criminals-turned-jihadis since the release of the authors' "Criminal Pasts, Terrorist Futures" report; and 3) developments in the study of the crime-terror nexus."
A video worth watching, again and again.
"After you've died a few times, you'll realize that dying is easy. It's living that's hard."
-don Howard Lawler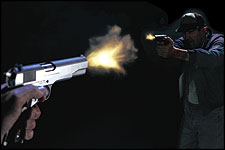 The conclusions from Dave Spaulding's twenty-five year investigation of lethal force incidents. If you are a Dave Spaulding fan, you'll also like his sensible advice on holstering your pistol.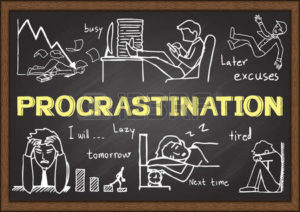 Insightful advice about procrastination. I truly enjoy Nassim Taleb's work.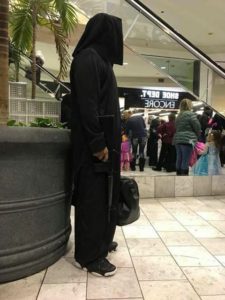 Gabe Suarez writes about a very useful thought exercise on his website. You see this dude at a mall. What would you do?
If you want a little more Suarez content, you'll want to check out his post on weapons mounted lights.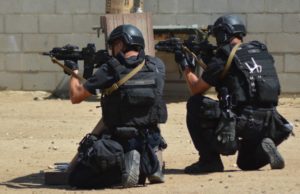 A very simple breathing exercise to calm yourself down when you are feeling stressed. If you want some more advanced breathing exercises check out this podcast from Aubrey Marcus. I found some of the suggestions very valuable.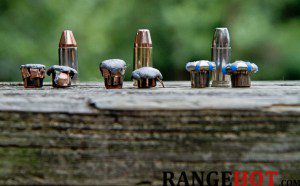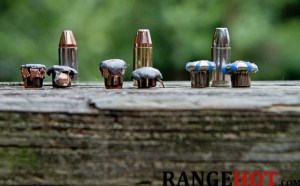 A look at the differences in both expansion and penetration of some common defensive rounds when fired from both a pistol and a carbine.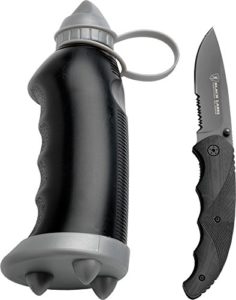 I just saw this product pop up recently. It is a self defense water bottle. It was a surprise seeing such a product coming from a stalwart, conservative, high-end hunting company like Browning.
From the sales literature:
"In today's world of heightened security it becomes increasingly difficult to carry traditional self-defense tools wherever we go. With these innovative Black Label personal security products you can now maintain an upper hand while staying within security rules.
The Black Label AquaForce Tactical Water Bottle offers practical protection when carrying a water bottle. Don't leave home (or go for your morning run) without one. It offers the extra ability you need to fend off bad hombres. Comes with matching folder knife."
Browning has devised a weapon (albeit one that is likely ineffective) purposely designed to smuggle past "security" checkpoints. It's even more interesting when they pair it with a really cheap knife and sell it as a package. It's almost as if they were advocating the carry of a "disposable" blade that you aren't afraid to lose if you get caught smuggling it through "security" at your favorite event.
Well played, Browning.
You XD carriers might not want to hear this, but it is the absolute truth.
…and here's a similar bashing for you Glock owners.
If you enjoy this kind of review, you'll also want to see John's thoughts about the HK VP-9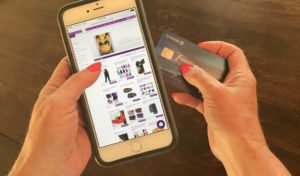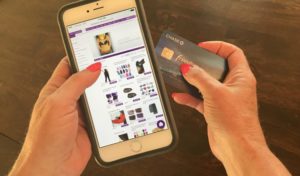 "Although it was likely well-intentioned, the outdated "shrink it and pink it" approach doesn't address a woman gun owner's needs and it unintentionally promotes female stereotypes. Brands are wrong to assume if they make products with pretty graphics or colors, women will buy them."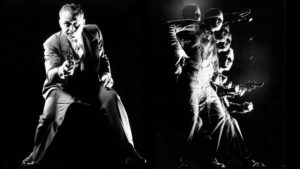 This is a good introduction to the legendary exploits of Jelly Bryce. I've written about Mr. Bryce before. He is someone with whom to be familiar if you are studying the history of defensive shooting. The best book I've found about Jelly is Legendary Lawman. It's well worth your perusal.

If you are a fan of firearms history, you may also like Eight of the Most Iconic Old West Revolvers and The Disappointing Yet Understandable Fate Of Top-Break Revolvers.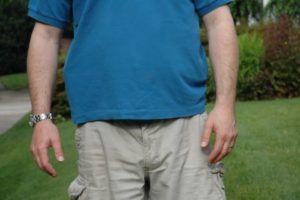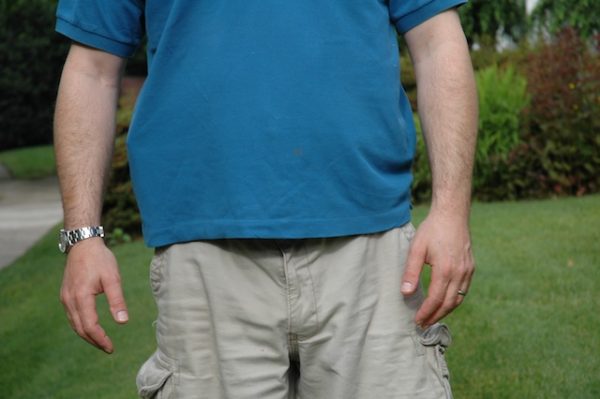 I would hope that none of my readers would ever tell a stranger that he was printing if you notice it in public. You can't make the assumption that everyone carrying a gun is a lawful and responsible concealed carrier. Bad guys print too. Do you want to be the one to tell the dude about to commit an armed robbery that his gun is printing? How do you think that will go for you?
Even if the printer is not a criminal, he may not care that he is printing. There are lots of ignorant gun owners who poorly conceal their guns because they want people to notice and feel scared. It's sad, but it's quite common. Who wants to engage an idiot like that in a debate?
If you see someone printing, just keep that knowledge to yourself and either keep an eye on the guy or vacate the premises.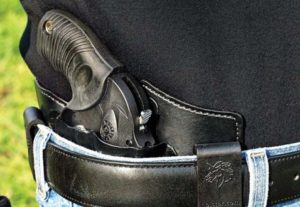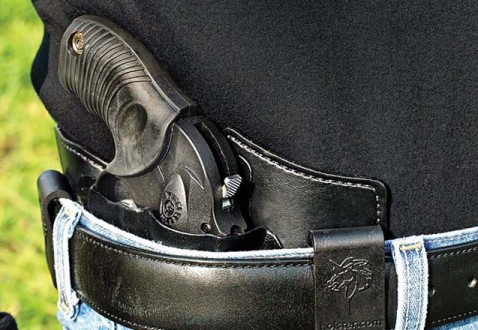 Does your firearms trainer meet these criteria?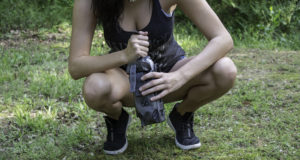 I regularly get the question:
"What gear do I need to include in a first aid kit for gun shot wounds?"
I'm not trying to be a dick, but my answer to this question is always "more training." The bottom line is that if you don't know what kind of gear you need to stop life threatening bleeding and other gunshot related injuries, you probably can't adequately use any of the equipment you might acquire. Anyone who has successfully completed a battlefield first aid class will know exactly what you need to include in a medical kit.
With that said, this is a good article covering the basics. Don't just buy the gear. Get trained how to use it correctly.
H/T to Practical Eschatology for posting the link.'
One more commons question I get from students is about handling a patient in "shock." This article explains what "shock" is and how to deal with it.
Compelling statistics for the "tough on crime" crowd.
"In short, a wide variety of evidence from different authors, times and places, and experiments shows clearly and credibly that prostitution reduces rape. This finding is of great importance in considering how prostitution should be rationally regulated."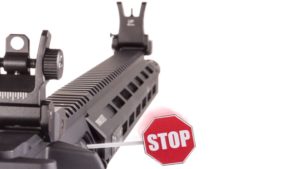 Very useful information for anyone who shoots rifles.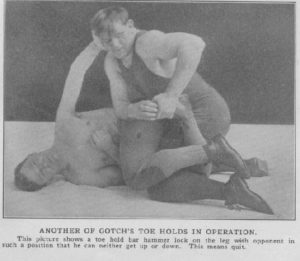 Few people have heard of "catch wrestling." Even fewer understand that many of the fighting techniques taught in modern day martial arts were first honed in the early days of catch wrestling around the turn of the last century. This article provides a lot of historical information on catch wrestling philosophies and how the early wrestlers conditioned for their fights.
If you are a martial arts enthusiast, it's worth reading.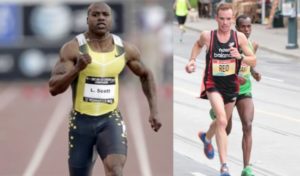 My gym rat readers won't want to peruse this piece, but they should. There is an upper limit where additional exercise is more likely to create physical harm than physical fitness. That upper limit is way lower than many exercisers want it to be.
Cliff's notes version of the article? More than five hours of high intensity exercise a week is likely to cause more harm than benefit. Interestingly, my workout time generally hovers around four hours a week. I'm definitely in the "less is more" camp.
It's OK if you use your workout as a therapy or a stress reduction session. It's OK if you are training more for a specific fitness goal like running a marathon or winning a bodybuilding competition. Just don't delude yourself into thinking your compulsive exercise plan is "healthy."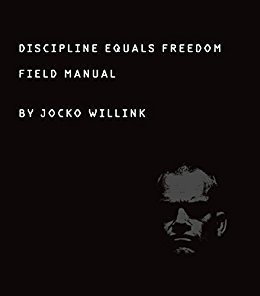 What I'm reading…
I like Jocko's stuff. His previous book was excellent. This one is a fast read and is quite inspirational. When things aren't going your way, pick this one up and read a few pages. Your attitude will be properly adjusted.

Blair makes a very cogent point here. A lot of trainers talk about politics or religion in class. That's not what your students are paying you for. Your political views should absolutely have nothing to do with your class curriculum. As a political atheist, you will never hear me muttering a single word about politics in my classes. I don't care what your political leanings are. Everyone has a right to protect themselves… even people with whom you may not agree politically.
Let's be honest here. The majority of firearms and self protection instructors lean to the right, politically speaking. Have you thought about how you might be alienating your left-wing students when you rant about conservative political talking points during your classes?
Becoming a competent self-defender isn't dependent on which political party you support. It is a universal goal that can bridge the gap between the different political persuasions. Use it as such. Our country needs more unity, not more dissension and argument. Make sure your classes appeal to everyone and strive to bring disparate philosophies together via a shared interest in self protection. That will create far more enduring positive changes than any of your political rantings could ever hope to achieve.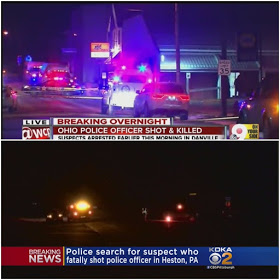 A deep dive into the statistics that show rural policing is an exceptionally dangerous profession. In my city, if things got really bad I could have 50 additional police cars and a helicopter overhead in less than 15 minutes. Some of the folks who work in small towns and rural counties might have to wait 30-45 minutes to get a single cover car.
Tom Givens wrote three exceptionally informative articles in this month's edition of the Rangemaster Newsletter. Click the link and read Tom's wisdom. Opens to PDF.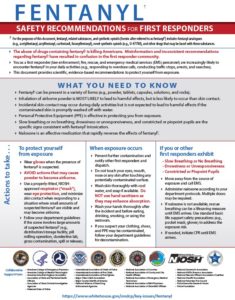 I'll close with an article for my first responder friends. Despite the media hype, Fentanyl will not kill you if it comes in contact with intact skin. Read the actual research in the article. Try not to breathe the stuff. Wash it off if you get it on your hands. You'll be OK.
Some of the above links (from Amazon.com) are affiliate links. If you purchase these items, I get a small percentage of the sale at no extra cost to you.