Written by: Greg Ellifritz
The nature of gunfighting hasn't changed much since the advent of cartridge firing pistols.  Gunfights today tend to share the same characteristics as gunfights nearly 150 years ago….close ranges, surprise, darkness, moving shooters, and a relatively limited number of shots fired.
The one big difference between today and the days of the old west is the FREQUENCY of gunfights.  In a relatively lawless land, people were forced to use their guns much more often than people do now.  Today, a police officer in the United States has about a 5% chance of ever having to shoot his gun during his entire career.  Most cops will never get into a gunfight.  It was rare to find an old west lawman without at least a couple of the proverbial notches in the grips of his revolver.
The experiences of old west lawmen and outlaws have been chronicled by numerous sources, some more accurate than others.  When one reads the best of the detailed gunfight accounts, it is not difficult to imagine similar events happening today.  Smart folks will draw on the numerous experiences of the old west gunfighters to learn lessons that are valuable even today.  The problem that most of us face is trying to separate the true and accurate accounts from the dime-novel accounts that are so prevalent.
I've read every old west gunfighting book that I could get my hands on since before I was a teenager.  Here is my list of the most accurate and valuable accounts of old west gunfighting history.

This book contains short descriptions of all of the historical gunfight records from 255 old west gunfighters.  There are a few factual errors, but most of the information is accurate.  It is written in the style of an encyclopedia (hence the name) with individual alphabetical entries for every gunfighter imaginable.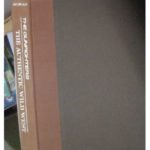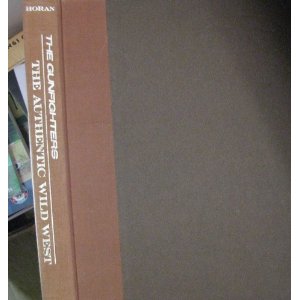 Long out of print (published in 1976) but still available as a relatively inexpensive used book, it provides accounts from contemporary eyewitnesses of more than 200 gunfights.

This is a great starting book, as the text provides an excellent overview of the old west gunfighters.  Where it really shines, however, is in its photographs.  This book has the best pictures of guns and gunfighters that has ever been assembled.
Originally published in 1934, this book was one of the first to chronicle the history of the gunfighter.  It contains biographies of nearly 20 old west gunmen and an excellent final chapter specifically about weapons and tactics.
This book provides brief accounts of dozens of gunfights, but its real strength lies in its attempt to describe the gunfighters' motivations and mental processes and place them into the proper context given the societal conditions of the time.  It also has a couple of good chapters on guns, holsters, and tactics.
There you have it, five books that will further your combative education.  There are lots of lessons to be learned from these accounts.  If you believe in the adage: "If you want to find something new, read an old book!", these are the best "old books" to analyze.
If you would like some more reading ideas, check out my Recommended Reading Page.
* Some of the above links are affiliate links.  That means that if you purchase these items, I get a small percentage of the selling price.  You pay the same amount whether you order the item through my link or any other one.  It doesn't cost you a dime.  Even though some links earn me affiliate commissions, my reputation as an instructor is worth more to me than the few pennies I'll make off of any potential sales.  For that reason, I would never link to anything that I don't personally use or endorse.  I spend a lot of time writing articles on this site.  All my information is given free of charge.  To ensure a positive viewing experience, I don't have any paid advertising on the site.  Your use of my affiliate links for purchases is an easy way for you to support the writing you enjoy without subscription fees, annoying ads, or donation requests.  Thank you for helping support my work.