Knowledge to make your life better. If you have some free time, check out some of these links this weekend.
You would be surprised how commonly I hear people talking about these CCW myths. Let Massad Ayoob set you straight.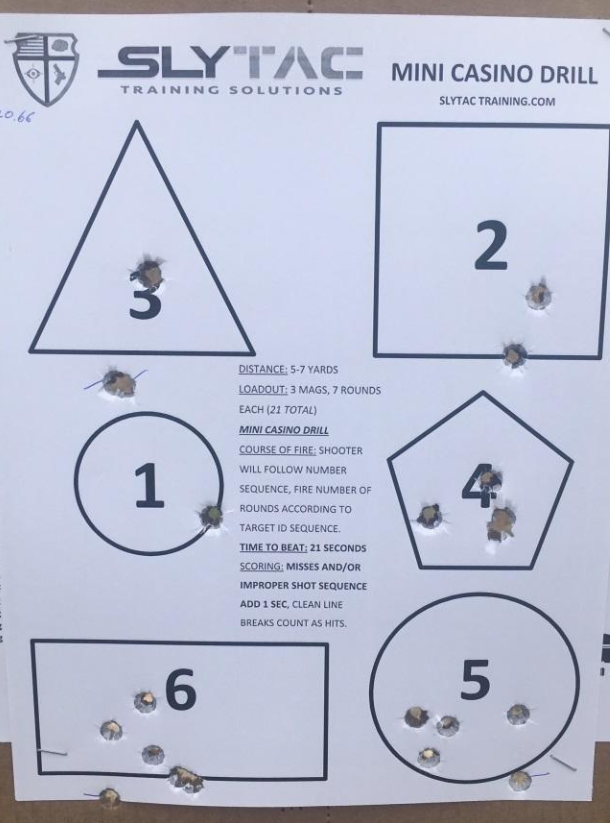 A valuable training drill. You can download the target (and some other fun targets as well) HERE.
Tom Givens developed the original Casino Drill. Check out his September Newsletter.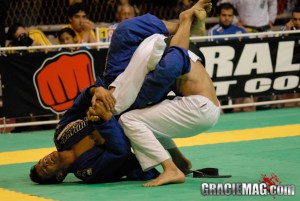 "Remember, before we can "win", we must not "lose". Throwing away that concept puts you in a risky situation."
Some very useful tips for anyone who travels out of the country.
Looking for some more travel content? Listen to Tim Ferriss' podcast Lessons Learned Traveling The World. Those of you who regularly travel to the developing world will enjoy the show.
If the doors in your office/school open outward, they are generally harder to barricade. Here is an ingenious idea to secure the doors. Absent fire hose, I'd imagine a snugly applied ratchet strap would perform the same function.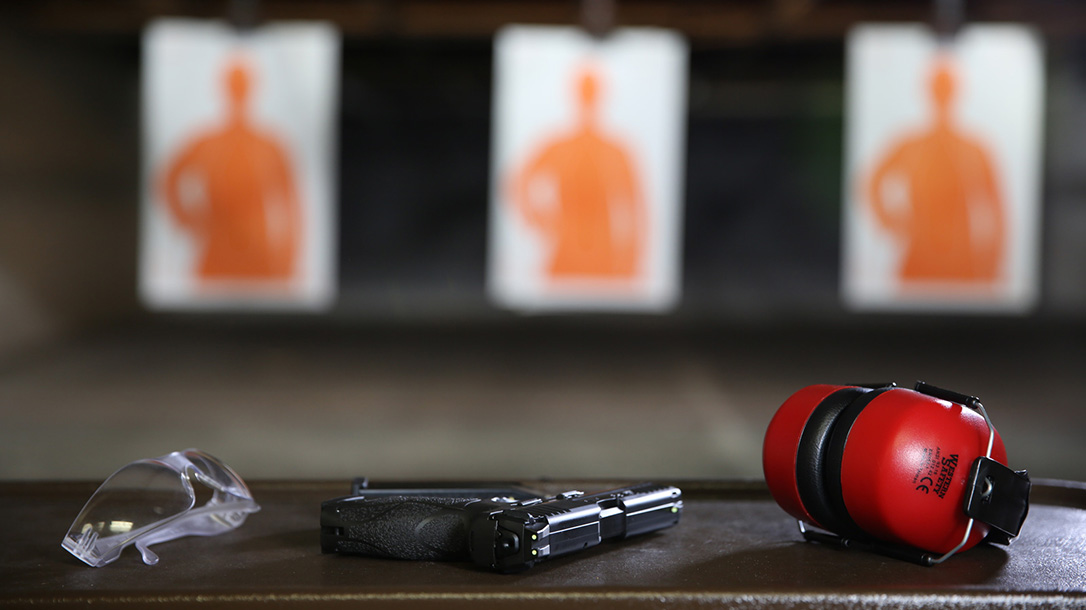 Good tips for those of you forced to train on restrictive indoor shooting ranges.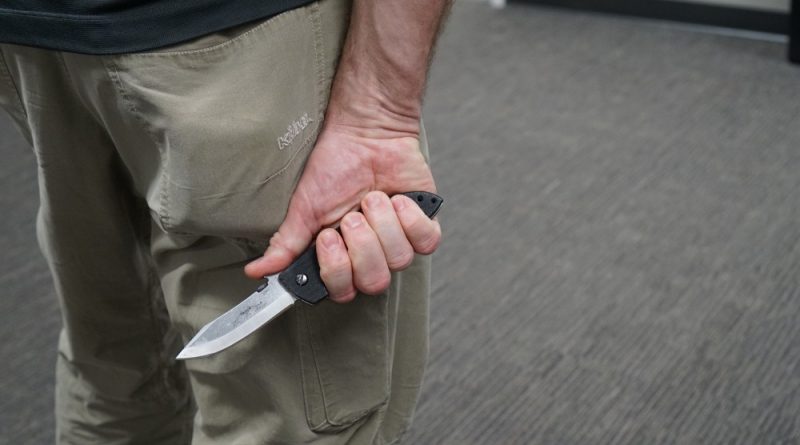 While I don't like the author's "thumb on the spine" knife grip, the rest of the article has some useful information.
You aren't Wild Bill. You don't need to carry your gun this way. If Aaron's article isn't enough to convince you, read my take on cross draw holsters.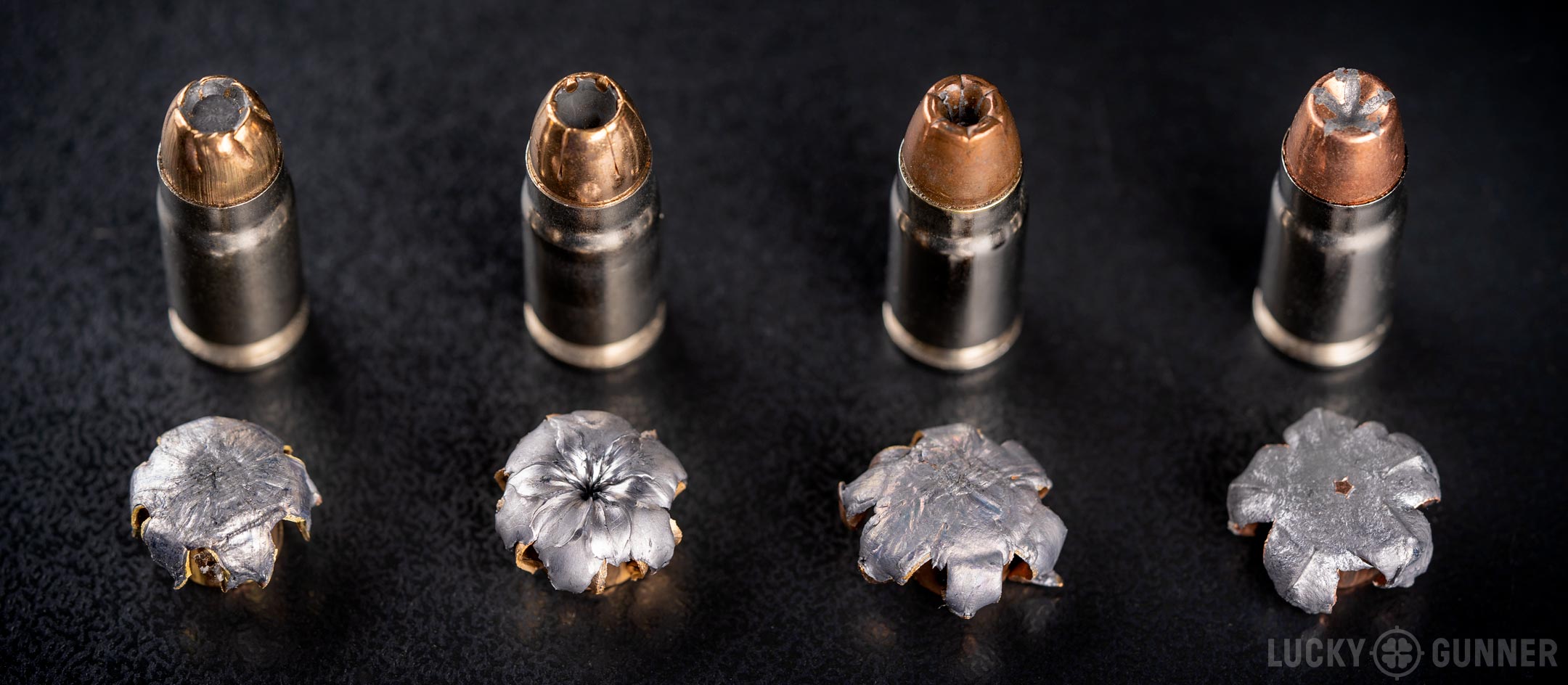 I don't know what is worse: carrying cross draw or carrying a .357 Sig. I'm just glad someone else agrees with my opinion of the .357 Sig cartridge.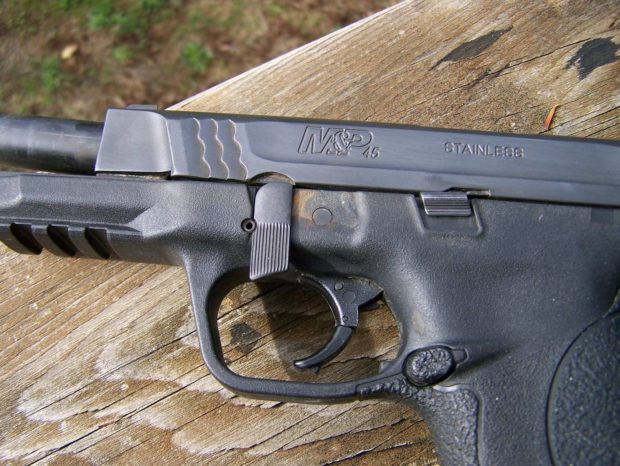 Some things to look at when evaluating a used handgun for purchase.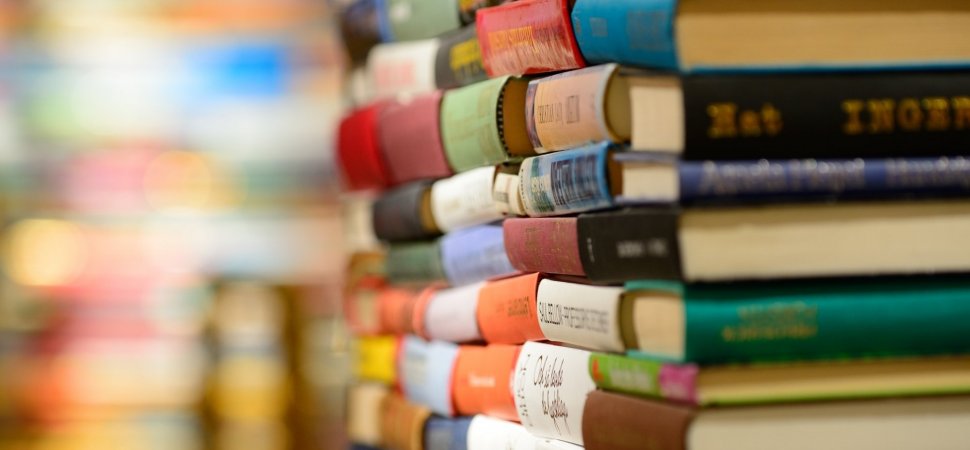 I like the idea of the "antilibrary" and am working on building a massive one.
"A private library is not an ego-boosting appendage but a research tool. Read books are far less valuable than unread ones. The library should contain as much of what you do not know as your financial means, mortgage rates, and the currently tight real-estate market allows you to put there. You will accumulate more knowledge and more books as you grow older, and the growing number of unread books on the shelves will look at you menacingly. Indeed, the more you know, the larger the rows of unread books. Let us call this collection of unread books an antilibrary.
An antilibrary is a powerful reminder of your limitations — the vast quantity of things you don't know, half-know, or will one day realize you're wrong about. By living with that reminder daily you can nudge yourself toward the kind of intellectual humility that improves decision-making and drives learning."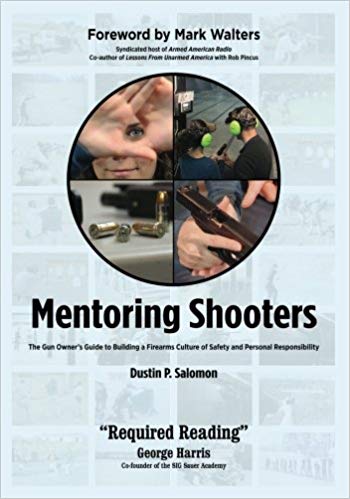 What I'm reading…
Speaking of books, I'm glad I started this one and rescued it for being forever shelved with the rest of my antilibrary.
Need some more book love? Read Why Everyone Should Watch Less News And Read More Books Instead.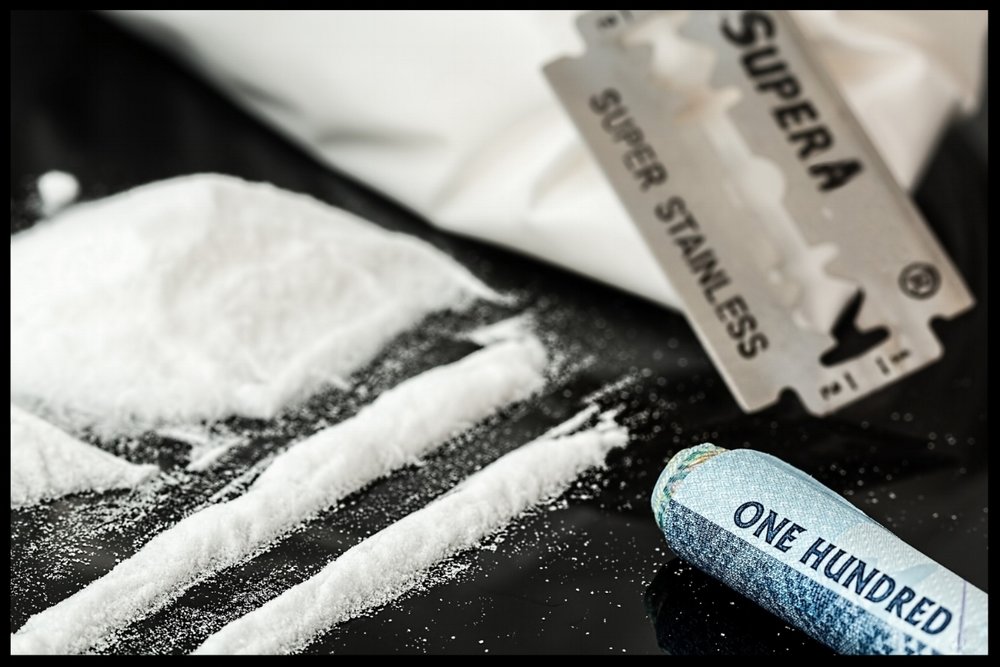 Very informative piece about how drug cartels operate. If you don't know, most of the heroin and cocaine purchased in the Midwest USA comes from the Sinoloa Drug Cartel.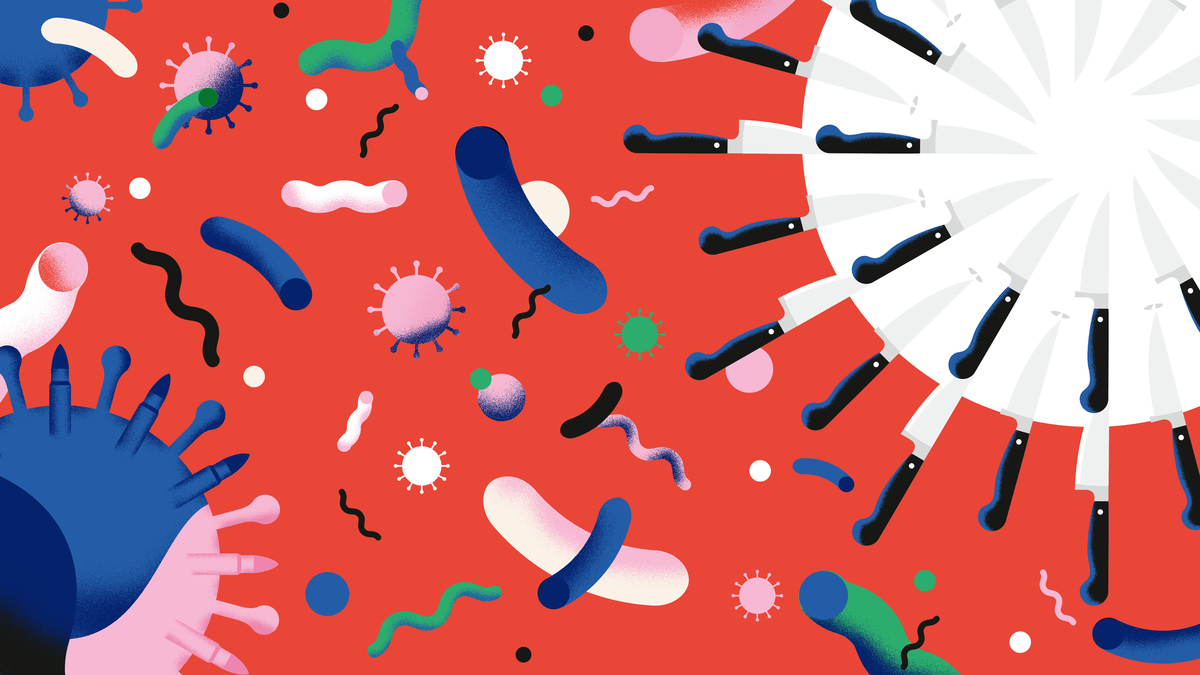 Some of these ideas have merit. But they require lots of hard work at the local level and don't get much public attention or funding.
John gives some good advice in this video about both avoiding egoistic social violence and having the empty hand skills to back up your gun/knife game. For more lessons about social violence, watch Social Violence Conflict Solved With Empty-Handed Skills.
There may not be nearly as many school shootings as the government reports. For details of more exaggerated reports of mass shootings, check out How a Botched Study Fooled the World About the U.S. Share of Mass Public Shootings.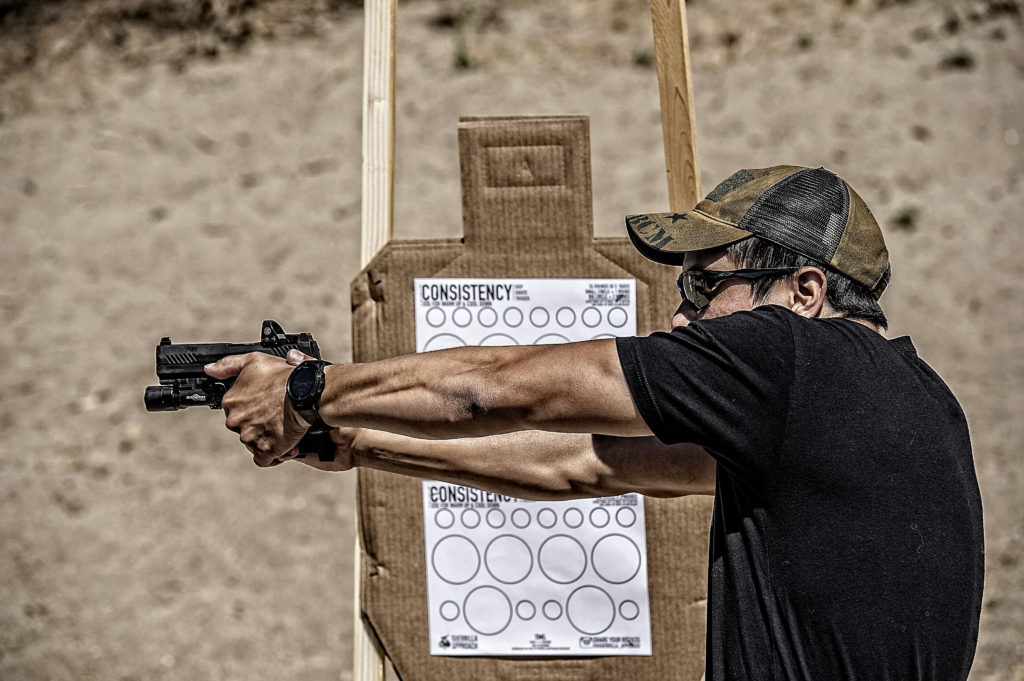 Useful advice for you red dot pistol shooters.

The Armed Citizens' Legal Defense Network is the self defense "insurance" that I use and recommend. They are 19/19 in providing effective legal representation for members involved in self defense incidents. Read their most recent newsletter. The interview with Claude Werner is quite informative.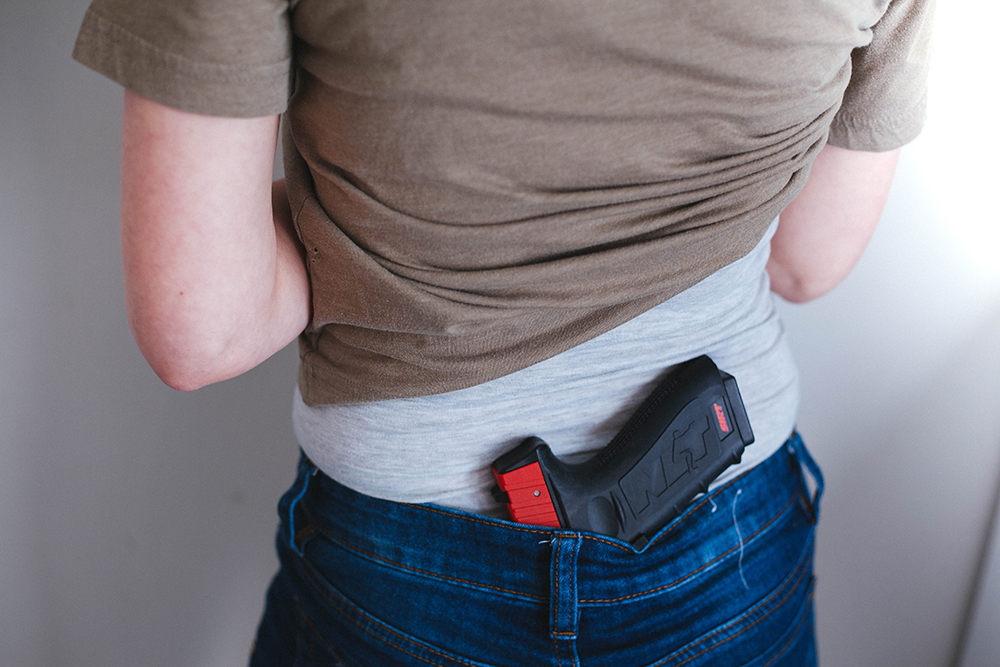 I am amazed that with all of the information in the world available on your phone some people continue carrying their guns this way. If this article doesn't convince you its a bad idea, check out Don't Dig The Rig #9.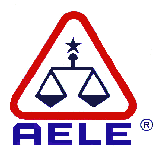 A case law update for my police readers.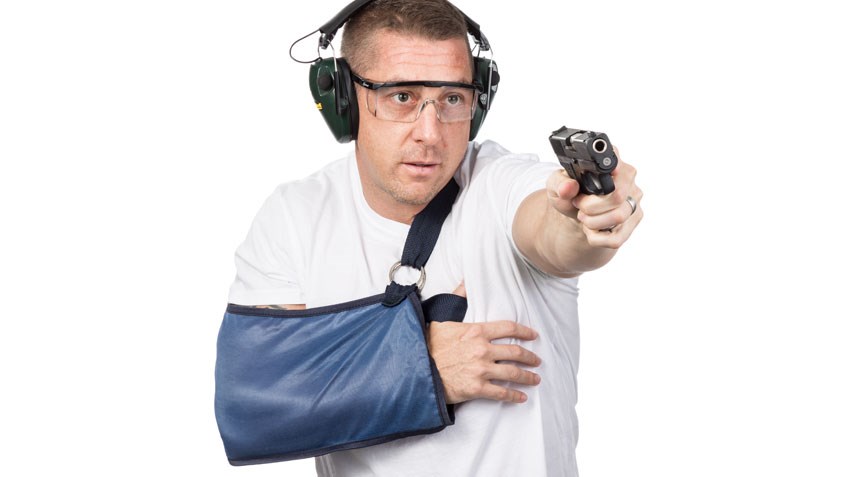 "If you're like me, you can probably cast your mind back over the last 10 or 20 years and not remember a single gun battle with ninjas. Yet, there are probably a few weeks, or even months, in that same time period where you were short a flipper due to some pedestrian reason like a slip-and-fall in the bathroom, a spill off the neighbor kid's skateboard, or a botched slide into third at the company softball game."
All of you who believe the gun show trope about the supposed effectiveness of 12 gauge flechette loads need to watch this video. The deepest penetrating flechette only made it three inches into the gel block. Surprisingly, the rounds did defeat soft body armor.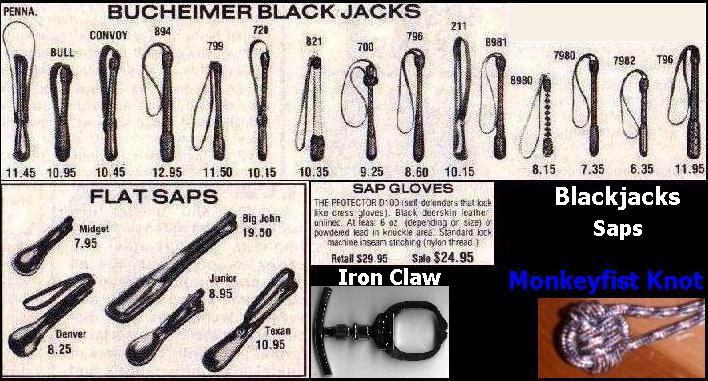 My friend Mark from "Growing Up Guns" writes an excellent review of Larry Lindenman's "Saps and Jacks" class that I also attended. If you are interested in short impact weapons, this class would be a great choice.
Some of the above links are affiliate links. If you purchase these items, I get a small percentage of the sale at no extra cost to you.