Links to some of the best tactical information on the web. If you have some free time, check them out this weekend.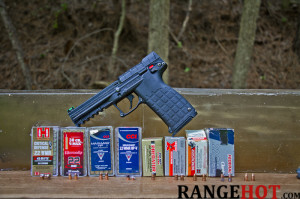 Range Hot conducted ballistic gelatin testing of numerous .22 magnum rounds out of both a handgun and rifle. I really like this round. Loaded with the Hornady Critical Defense 45 grain round, it expands to .36 and penetrates over 15″ in gel out of a pistol. That's better than many .38 loads! The same site also recently updated their testing data on .380 auto, 9mm Luger, .40 s&W, .45 auto, and 10mm auto rounds. Check out their quality data!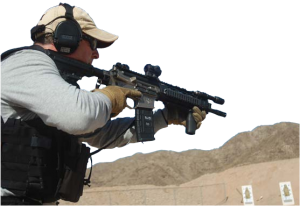 Pat Rogers shares some wisdom about how to conduct a quality after-action scan.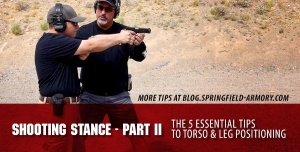 Championship shooter Rob Leatham drops some knowledge about shooting stance. I've trained with Rob a few times. Pay attention. He's a true master!
My friend Ralph Mroz started a new blog. Ralph is a long time gun writer and is truly an innovative thinker in the field. Check out his new blog here and his books as well.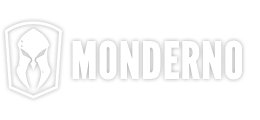 Folks, when you are attacked by criminals, you don't have to "fight fair." You are allowed to win! Reasonable force is what is required under the law, not EQUAL force.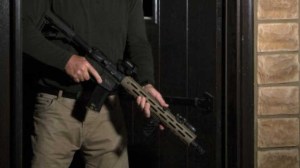 Kyle Lamb's thoughts on using the AR-15 for home protection. The author's book Green Eyes and Black Rifles is a must-read on the topic.

I'm a little behind in my Ballistic Radio podcasts. I listened to this one last week and thought it was outstanding. Melody Lauer brings up lots of great issues with regards to carrying guns around young children, I learned quite a few new things! A bunch of you email me wanting more articles about family safety. Having no wife and no kids, I'm not an expert in that field. Melody is. Listen to her.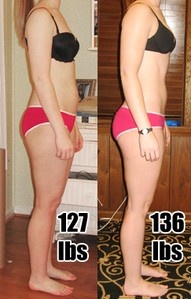 Some hard hitting diet and exercise advice to counteract the derp that you ladies are exposed to on a daily basis.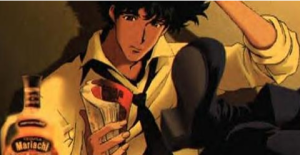 Powerful words here:
"The immediate hate you're going to receive is that you will be viewed as a borderline criminal. You no longer believe in "conventional wisdom" and therefore aren't breaking any codified laws, but are breaking many social norms and morays. Friends will leave you. Family will lecture you. And you'll likely never have a stable career. You aren't OBEYING, you aren't CONFORMING. You're "not a team player" and have "anger management issues." It isn't that you're personally assailing or assaulting these people, it's that you are directly triggering their "tribal survival instincts" and at a subconscious level are indirectly threatening their livelihood. Alas, you will just "rub people the wrong way" because you insist on being a genuine individual.
The second wave of hate you'll receive is that you'll be viewed as arrogant, cocky, holier-than-thou. Again, you won't be lifting a finger to hurt or harm any one, you'll just be living a life that is based in reality. And after you do that for a while you'll start to do better than your peers. You'll date more women/men. You'll make more money working less hours. You'll enjoy more hobbies and have better mental health. You'll have a better family life with children who actually love you. The high-powered-corporate couple, who are on the verge of divorce, have everything leveraged to the hilt, and can barely afford the nanny for their children they really don't love will secretly envy you as you hop on your motorcycle for a two week American west roadtrip replete with reading books, fishing, and hiking.
And the final (and most visceral) form of hate will result from you essentially making others question their own lives. In living your life based in reality and not what society wants, you are empirical evidence, a mirror that forces people to wonder if they haven't pissed away their own lives. Some people respond positively to this, going down the path of independent-mindedness, salvaging what remains of their lives. But most will merely see red and hate you."
If you like this article, you will like the author's book Enjoy the Decline.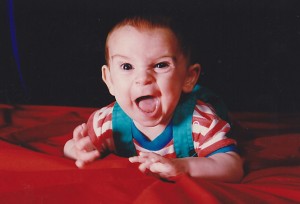 Kathy Jackson explains mirror neurons and why instructor demonstrations are an important part of teaching.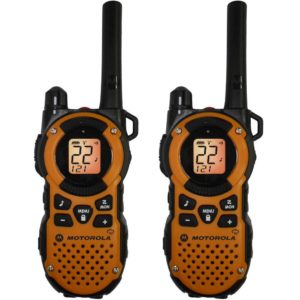 A good primer on alternate communications gear in the event the cellular network is overloaded or goes down.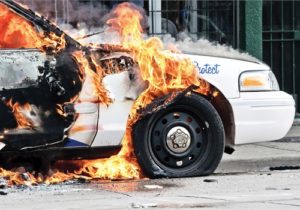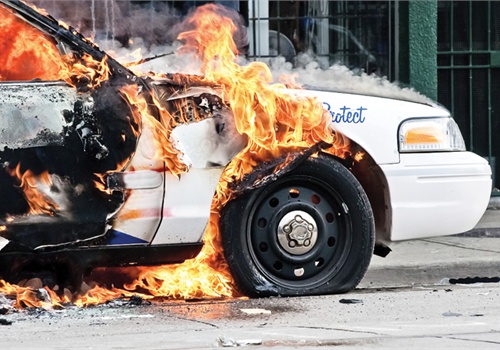 My friend Ed Lovette writes one of the most informative articles I've seen on the topic of vehicle ambushes. This one is written for a law enforcement audience, but the lessons and tactics covered are also relevant for the armed citizen.
Very cool. Essentially making a fuel/air bomb.
A handy technique to practice and remember. It will work with an AR-15 as well.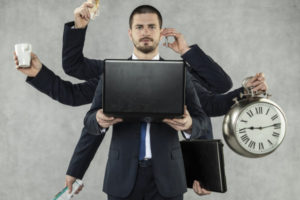 I think most of these suggestions are right on track and find myself doing these things more and more.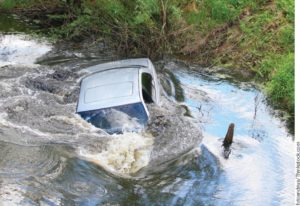 Do you think you know how to escape a car that has been submerged in water? You may be surprised. Here is some academic research covering best practices. This window breaker/seatbelt cutter might be a good option to clip onto your seatbelt. They are available on Amazon.com for less than $10 each.
One of the best fiction authors on the planet analyzes the Tamir Rice shooting. If you haven't read Stephen Hunter, check out his "Bob the Nailer" series.
If you would like to read more articles like this one, please sign up for my email updates.
* Some of the above links (from Amazon.com) are affiliate links. That means that if you purchase these items, I get a small percentage of the selling price.