Knowledge to make your life better. If you have some free time, check out some of these links this weekend.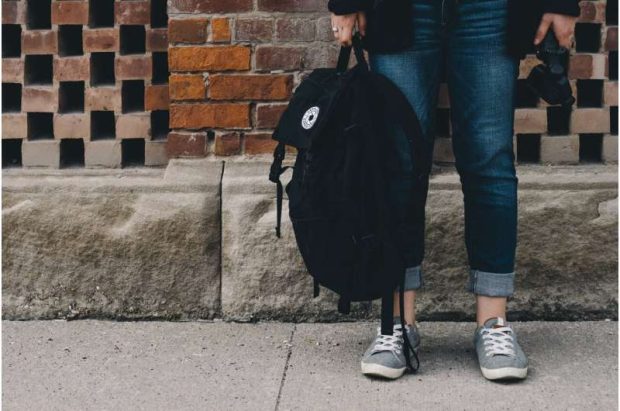 Stupidly conducted active killer drills can harm student welfare. But not having such drills gets lots more kids killed in the event the school is targeted for an attack. What solution causes the least damage?
But as I've stated for years, most of these school attacks happen outside of school facilities and outside of school hours. What are we doing to prevent and respond to those attacks?
"Fox says that the tabulations of Education Week do not meet the traditional criteria because many of the events in 2022 took place at school rather than in school. "Of the 10 fatal shootings, seven occurred in the parking lots and playgrounds and athletic fields outside the school," Fox says of the 2022 data. "It's an important point because when people think about school shootings, they respond by wanting more security in the school."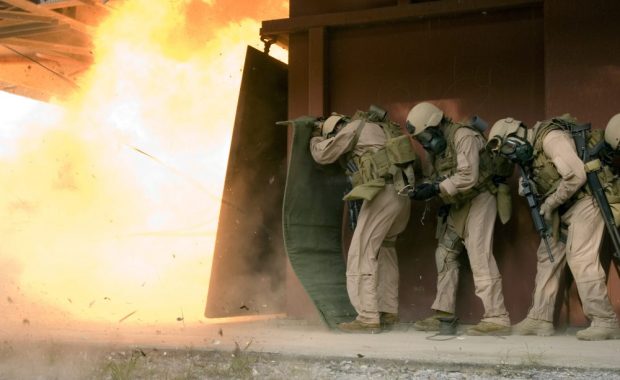 An interesting look at four different categories of shooters and the accuracy standards for each.
You would be surprised if you knew how many police negligent discharges are ruled as "reasonable" shootings. I saw at least two in my own former agency (that only had an officer-involved shooting about once every five years. This is an excellent example of the problem with "interlimb interaction."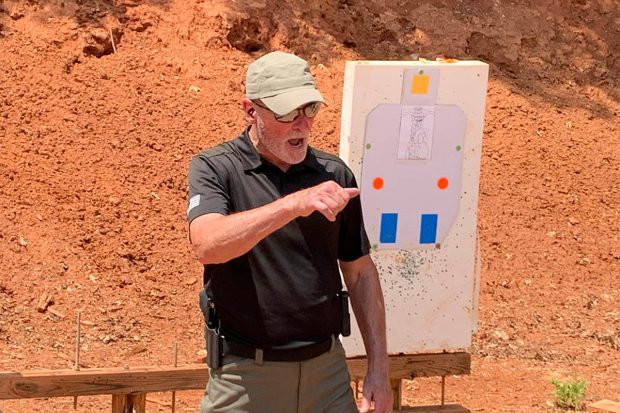 Excellent advice here.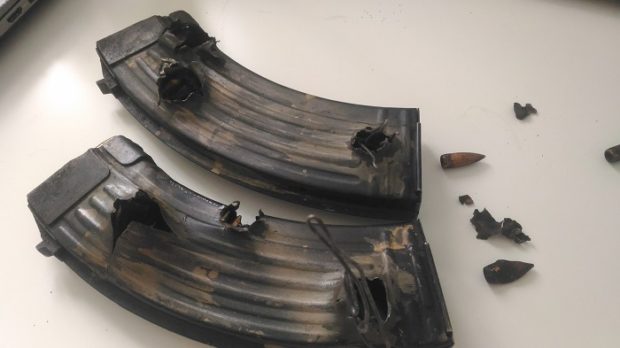 An interesting article that looks at several studies assessing the relative ballistic protection of loaded magazines. I've seen several law enforcement shootings where an officer's magazine pouch stopped or deflected a handgun round. That's why I advocate that officers carry their magazines vertically rather than horizontally on the belt. The loaded mags provide a small amount of protection to the area just below the bottom edge of the officer's body armor.
Bottom line on mags stopping bullets? It can happen, but don't count on it.

"Over an 11-year period, three North American law enforcement agencies collectively applied VNRs over 940 times while arresting combative or resistive subjects.6 An additional 230 police uses of the VNRs were identified in a separate 2021 report.7 Combined, these 1,174 instances of law enforcement's use of VNR found no significant injuries (i.e., moderate or severe injuries) and no deaths. Further, the risk of minor injuries was low."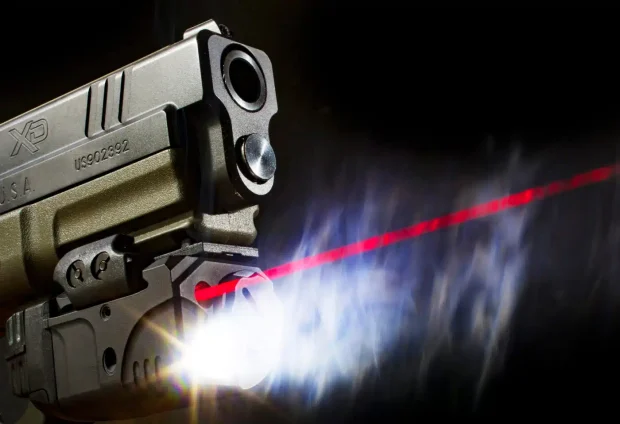 "Though there are certainly some value-priced flashlights of decent quality and performance, more often than not, when it comes to lights, you do generally get what you pay for," Hess concluded. "We view flashlights as critical safety devices, and therefore urge consumers not to skimp. Reliability, durability and performance are worth investing in."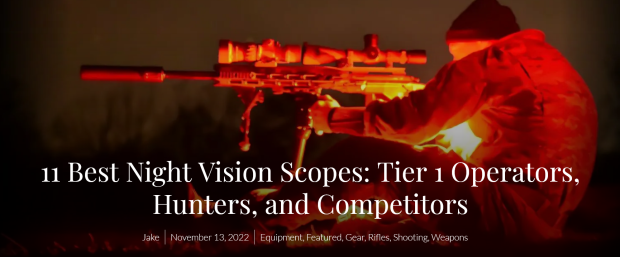 Quality night vision choices for a variety of budgets.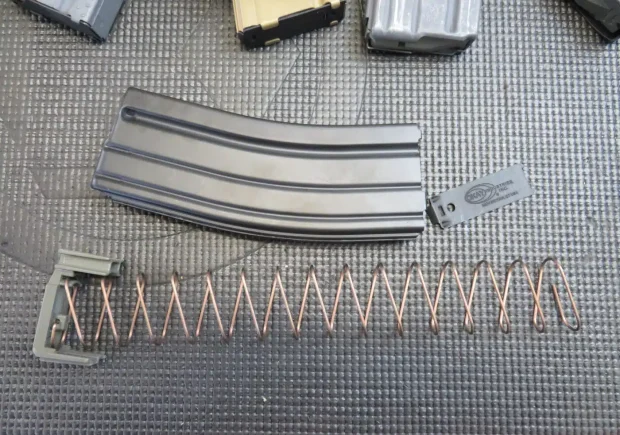 It's probably a good idea to break down and clean your magazines on an occasional basis.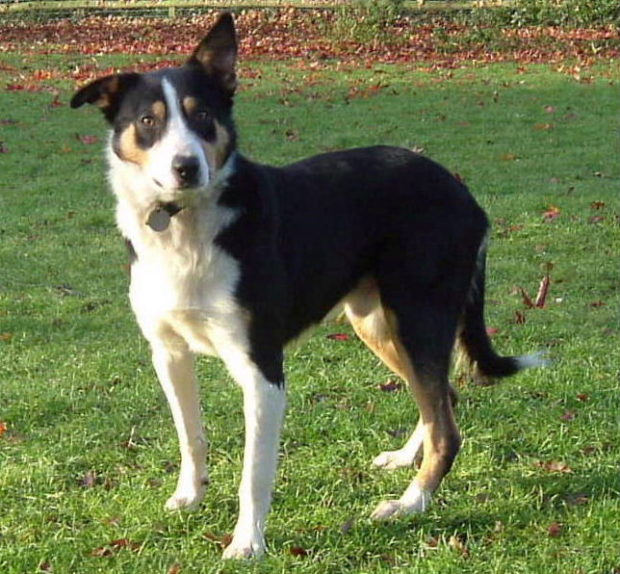 I've seen a few "sheepdog" articles this week, so it's time to share this article. I think Grossman's "Sheepdog" analogy is grossly overplayed and may be harmful to our cause. Here is another way to look at it from Rory Miller.
I've taken a few of Mr. Grossman's classes over the years. I had dinner with him once. I think that he is a dynamic presenter who, in the whole, delivers a good message despite the criticisms above. He's also a very personable and kind human being. With that said, some folks really dislike him and some of the material he teaches. For the polemic negative side of the equation, read a deep dive article titled On Grossman: How a Pseudoscientist Pushed Our Understanding of Killing Back 20 Years.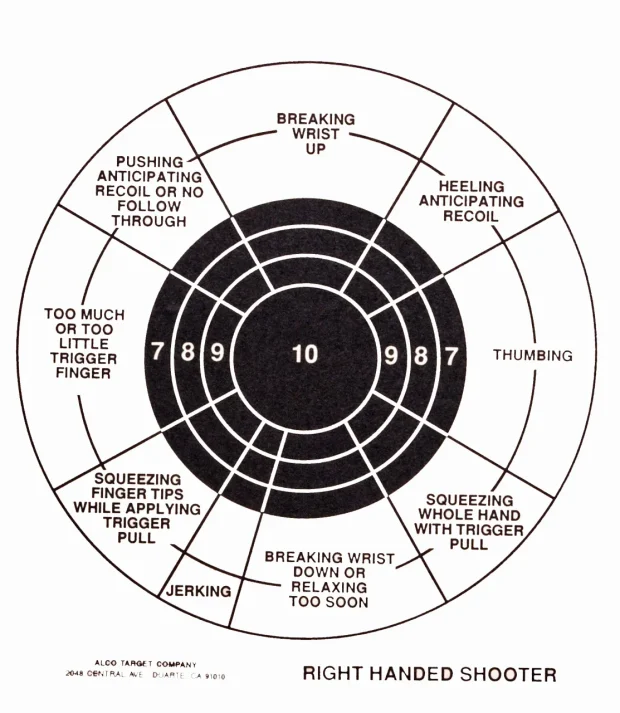 Karl Rehn tracks down where this often erroneous advice came from.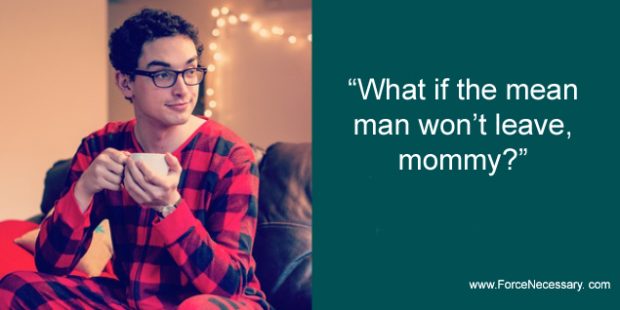 I get questions like this at every single class I teach. They are generally asked by well meaning people who are naive to violence and trying to understand the process. The problem is that almost anything can happen in an attack. I can give you some basic odds, but your situation might be the outlier.
My company name is "Active Response Training." If we take the first letter of each word, we get "ART." That's because the strategy of dealing with violent attackers is more of an art than a science.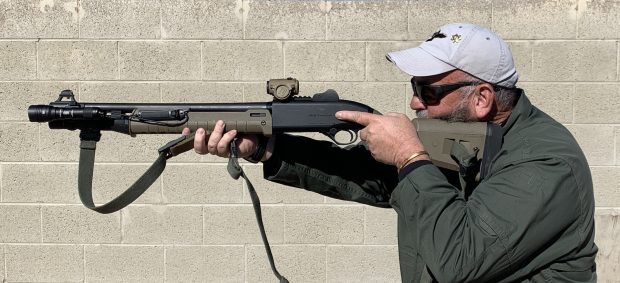 Erick drops some knowledge about aftermarket shotgun accessories.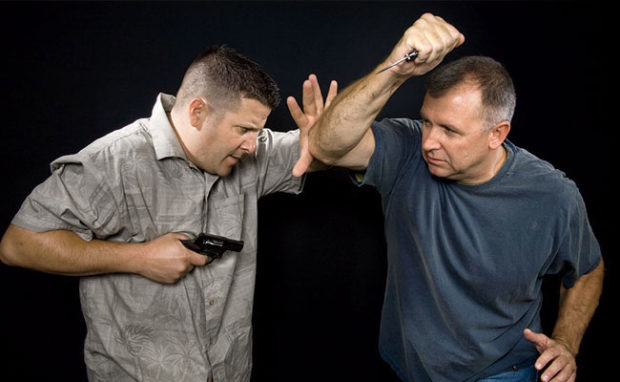 "If you're considering a snubbie as your concealed carry gun, you need to account for its strengths and weaknesses as a defensive firearm. First, decide which type of snubbie and holster is right for you. Then you need to understand how to deploy, shoot and reload your snubbie, because it can be a peculiar gun to master."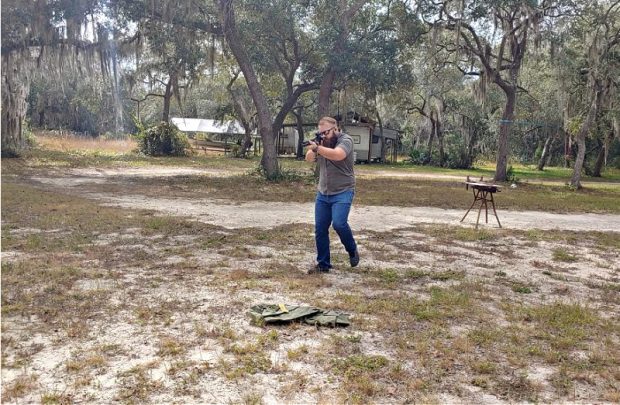 A shooting drill to try if your range allows movement. You may also like the 10 Round Bakersfield PD Qualification Drill.
If you'd like more information on the Bakersfield course, read my article Requiem for an Unsung Hero.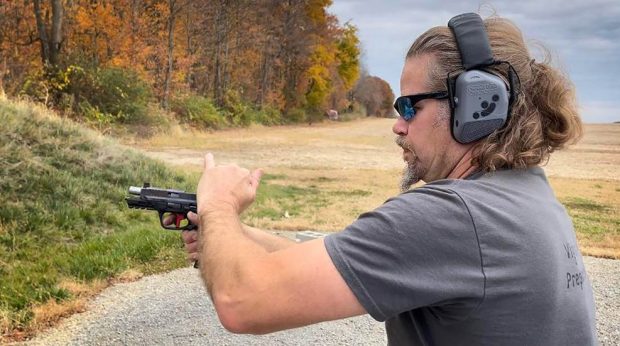 I think we need much more of the scientific method being included in firearms training and tactics. Thanks to Kjell for doing (and publishing) the work.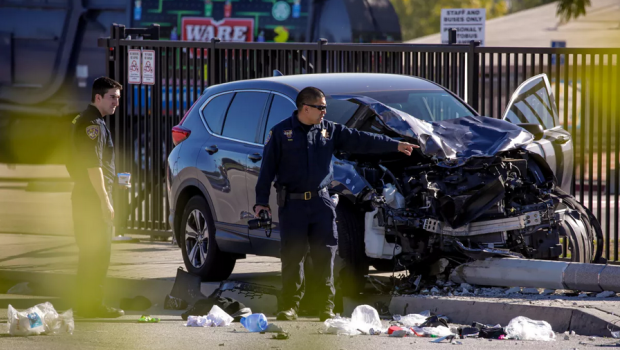 I'm wondering why this story isn't getting more traction. If 25 members of a single ethnic group or 25 members of a religious organization were purposely run over, it would be worldwide news for several days. Barely a peep on this story.
Two things…
1- Vehicle run down attacks are still happening with alarming frequency worldwide. Search my site for that topic if you want info on how to protect yourself.
2. Taking 50+ unarmed police cadets wearing PT uniforms identifying them as law enforcement on a long run through an unsecured area is absolute insanity.
Lots of folks hate cops. What an opportunity for those people! Delivering 50+ police cadets without the ability to defend themselves into a potentially hostile neighborhood is an incredibly short sighted policy.
Long formation runs are a poor use of valuable training time. No cop needs to run 5 miles while singing cadence. Taking that time and using it more productively in HIT cardio, weight training, or defensive tactics practice will yield a far greater benefit than stupid formation runs.
Until the bosses get out of the "we've always done it this way" mentality, police work will continue to spiral downward. We need to be smarter than this.
Regarding the links above, beyond my writing this is a very informative article about terrorist vehicle attacks.

John has an elegant solution for when your targets might get soaked in the rain.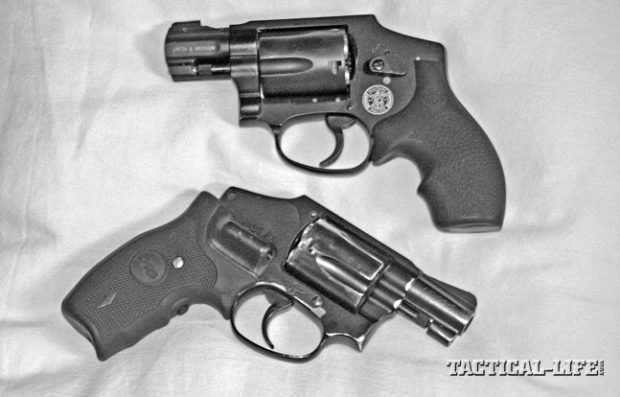 If you aren't reading every bit of content Mas produces, you are doing it wrong.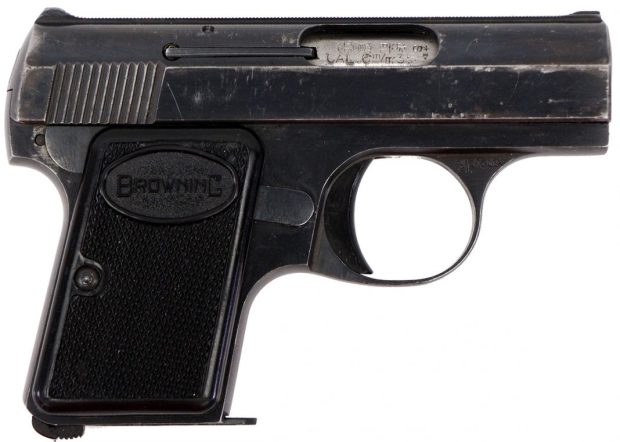 I really love my Browning Baby and my Colt vest pocket .25 pistols. Despite my affection for those tiny guns, I have to admit that the author of this article is correct.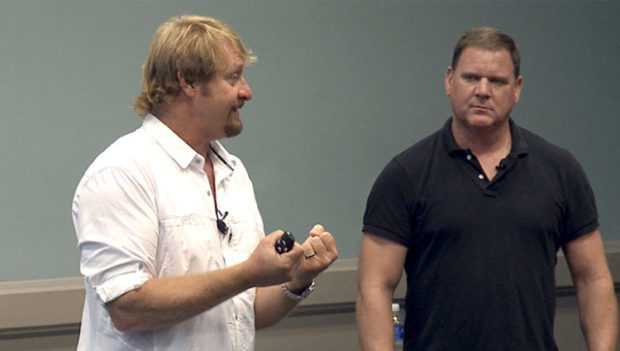 I really like this loaded carry workout. I used it immediately after my stomach surgery years ago when I wasn't supposed to be lifting anything heavier than 10 pounds for an entire month. The workout allowed to do something when everything hurt and I wasn't supposed to be out of the house. If you are looking for a cardio workout to replace your hamster wheel treadmill habit, this would be a good one to try.

Part Two of The Revolver Guy's analysis of MIM gun parts.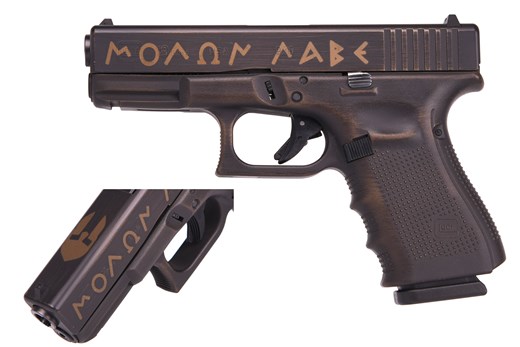 Yes, professional gun owners as well as the general public will negatively judge you if you are guilty of these sins.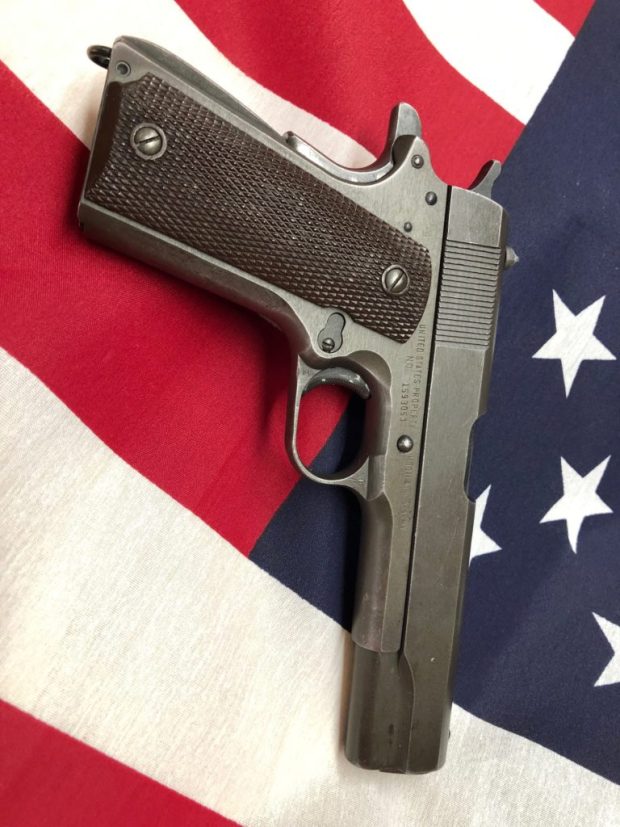 Michael's style in this article is stunningly similar to the writing of the late, great Skeeter Skelton.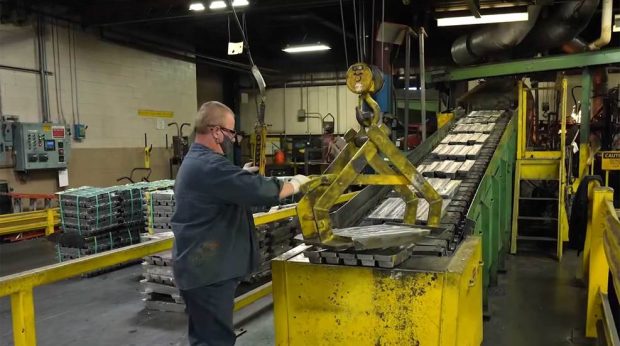 How supply chain issues are affecting the firearms industry.
Some of the above links (from Amazon.com) are affiliate links. If you purchase these items, I get a small percentage of the sale at no extra cost to you.