Knowledge to make your life better. If you have some free time, check out some of these links this weekend.
"You, my friend, are dangerous."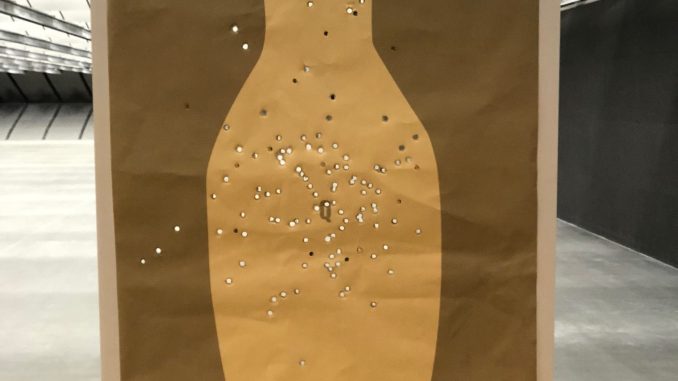 "At the end of the day – whether you are a shooter or an instructor, you have the ability to determine what type of standard you or your students will be held to. It is easy to shrug off that peripheral hit as "good enough," but it is intellectually lazy and it won't cut it on the street. Don't set yourself or your people up for failure, don't delude them into thinking their mediocre performance on the range will somehow work out for them on the street. Encourage them to pursue a higher standard."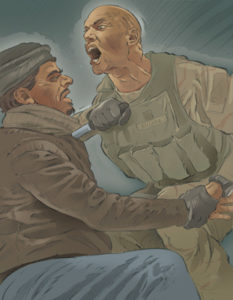 Summary of an amazing fight where a U.S. soldier entered a house filled with insurgents and emptied his SAW, and M-4, and a battlefield pickup AK-47 before ending the fight by beating a man with a Kevlar helmet and stabbing him to death with a folding knife.  The full story of this amazing incident is told in the book House to House.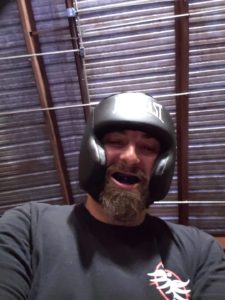 "I seek failure. I am trying to find gaps in my abilities, my skills and procedures. I want to know where I am likely to fail. And if people, or even students see me failing, that's even better. They are getting a real education at that point, from someone who has been involved in deadly violence and dangerous environments. Someone who will not give them some false sense of security of imperviousness through some magical training. Experienced fighters die at the hands of their enemies every day. It's just bullshit to believe that some particular training, class or instructor can make you unbeatable, and it's also bullshit to believe that any instructor is undefeatable."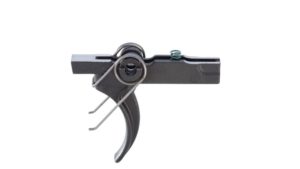 I can see how this analogy might help visual learners install their AR triggers more easily.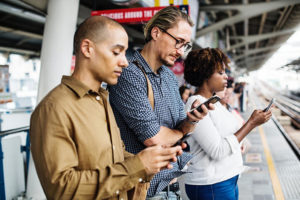 "Before I do a deep dive into what technology addiction looks like, let these facts on screen time sink in:
– Americans now look at their smartphones an average of 52 times a day, more often than ever before.
– We can't even put them down on vacation. In fact, a 2018 poll found that we actually check our phones more while enjoying some R&R: roughly 80 times per day.
– Researchers found that college students spend nearly nine hours daily on their phones, texting, gaming, scrolling through social media, etc.
– We check work email at home constantly, from the bed, dinner table, and bathroom, even looking at our inbox during face-to-face conversations.
– By age 21, the average gamer will have logged 10,000 hours of playing time."
For another perspective on the issue, read In Search of Lost Screen Time to understand the opportunity costs of our extensive phone use.
Wearing more layers of clothing adds layers of complexity to your draw stroke.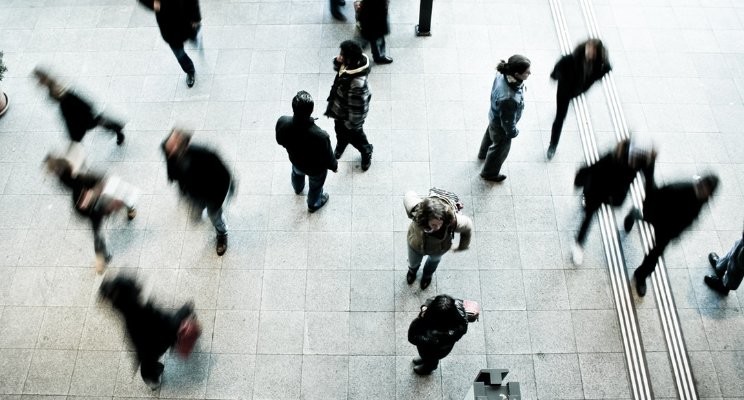 "Situational Awareness involves a constant study of all things in your environment that can have an effect on it, including you."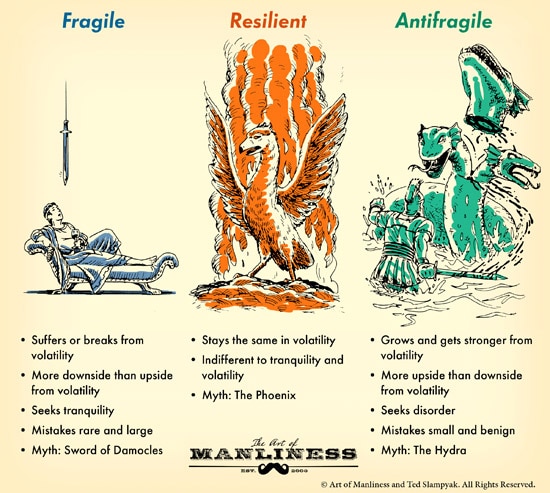 Taleb's idea of "antifragility" really resonates with me.  Read this article that summarizes his work and then go buy his book.

Bill Blowers' thoughts about what aspect of fight training that officers should be focusing on.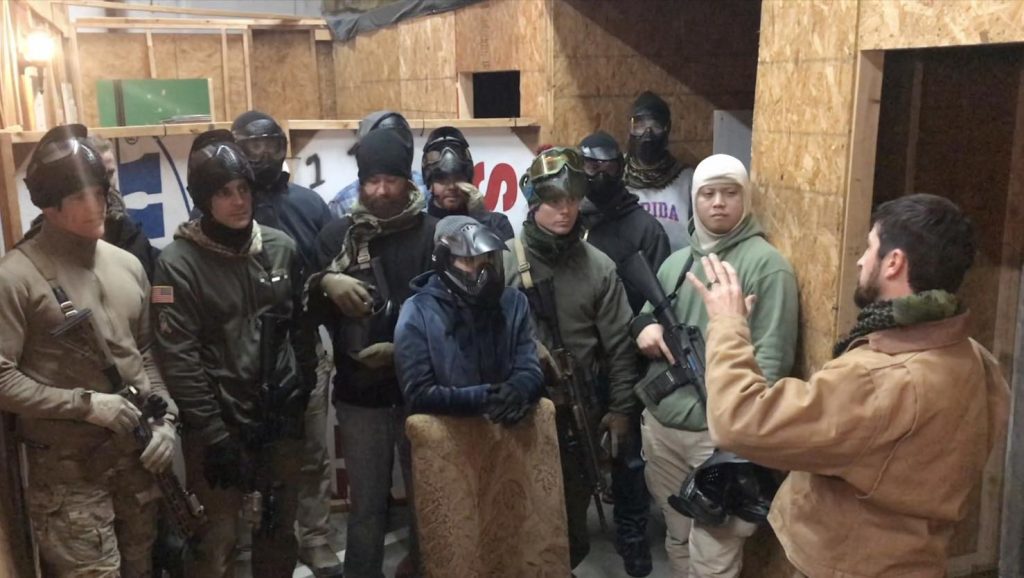 I'm not sure if the author's premise can be either proven or disproved, but it is an interesting concept to think about.  I wrote an article earlier this year about a similar concept I call "The Need to See."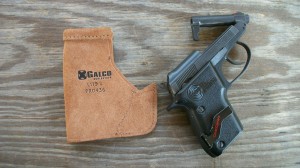 Nice article on using pocket pistols for personal defense by my friend Claude Werner.
Ohioans, don't run out and buy a Mossberg Shockwave just yet. I know it's hard to believe, but our stellar legislature made a clerical error in writing House Bill 228 that keeps these types of weapons illegal under Ohio law.  HERE is the chart Derek mentioned in the video.  Opens to Facebook.
My Last Ditch Knife design is getting some good press.  It's now been on the market 10 years and still keeps selling.  The LDK is a handy blade if discreet concealment is what you are looking for.
A comprehensive audio overview of the latest guidelines for treating a patient who has a tension pneumothorax.  The discussion is continued in PART 2.  Anyone interested in battlefield medicine would benefit from listening to these two podcasts.
Continuing with the medical advice, please read Medical Reference Series: Advanced References for Practitioners if you are looking for some good "end of the world" medical book references.
This is a long article, but it provides perspective on an issue that too few people have contemplated.
For years I have urged my readers to diversify their income streams.  Throughout my career, I've seen too many cops destitute after they were suddenly fired or got seriously hurt on the job.  A single good job with a high salary is not good enough.  You could lose that job in a heartbeat.  Or, as the article suggests, you may be purposely put out to pasture in your prime earning years.
The only way to prevent that is to cultivate multiple streams of income.  If I got fired from my cop job tomorrow, I'd be fine.  I still have my book writing skills, my teaching abilities, my website ads, and my knife royalties coming in to keep the bills paid.
Why haven't you diversified your income stream?  Nothing is certain in this rapidly changing world.  It's best to have a backup plan for when life inevitably kicks you in the teeth.
For additional perspective, read 11 Reasons You HAVE to Quit Your Job in 2019.  It's a slightly argument, but both authors come to a similar conclusion.
Three very important lessons to learn.  Watch the pre-assault indicators given off by the bad guy.  If you were in the restaurant would you have picked them up?

"Here's the brutal truth: Nobody cares about your rights. They care about their rights, and pretty much every gun group out there has done a spectacularly poor job of explaining how expanding gun rights helps society as a whole."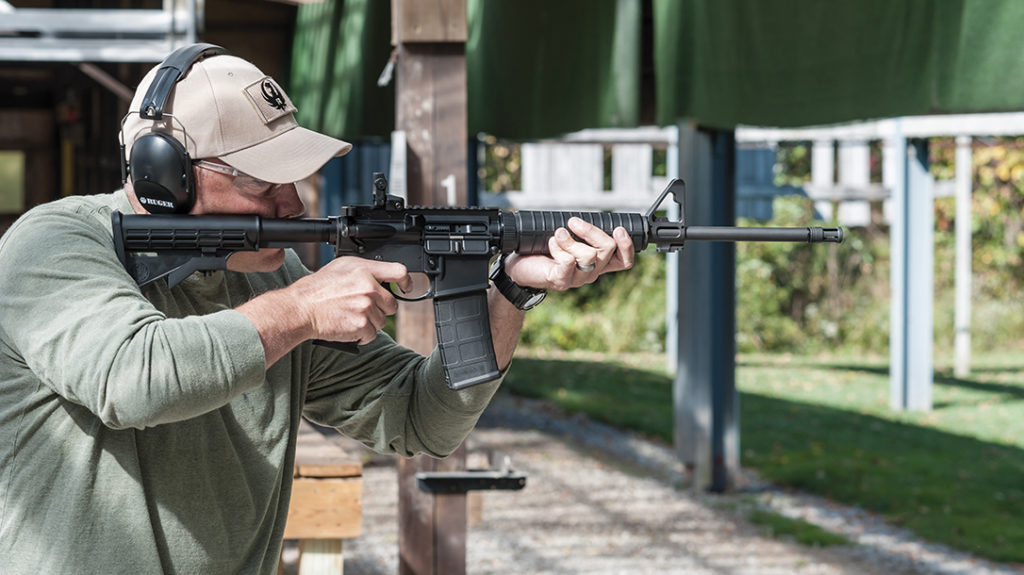 While the article is well intentioned, it is factually incorrect.  The high heart rate in a gunfight is mostly caused by adrenaline.  The physical effects of an adrenalized body are very different from the high heartbeat caused by running or pushups.  It's certainly useful to know that you can perform after physical exertion (as many gunfights involve strenuous physical conditions), but to equate an adrenalized body with one that has a high heart rate from exercise (calling both "stress") is very erroneous.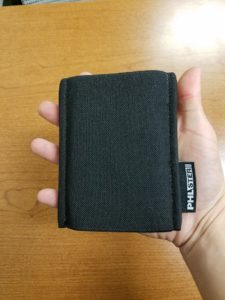 A low-profile option for everyday carry of medical gear.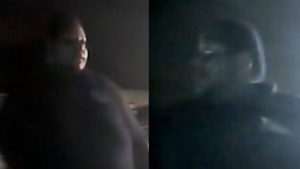 Reason #972 that open carry is a bad idea…
This guy had a motorcycle wreck while carrying his pistol. The bad guy stole the pistol from his unconscious/dead body.
I once had a long-time student who had the same thing happen. He was open carrying. As he got in his car (parked on an urban street) to go to work one morning, he had a heart attack.
Someone took his pistol and wallet while he was dying. No one called 911.
Want some more examples of when open carry had a negative outcome?  Read my article Friends Don't Let Friends Open Carry.
A lot of shooters have no experience with open bolt firearms.  Here is a quick review of how they work.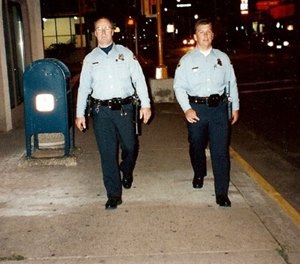 I'm one of the few officers on our department who actually does daily foot patrols in my patrol district.  The article explains the attributes a good foot patrol officer needs.  Taking a look at them, it is clear why we don't have many cops out doing foot patrols.  I get to take a walk and talk to people instead of sitting in that cramped police car all shift?  Sign me up.  I'm astounded that other officers don't do the same thing.
Read this article from 1937 starting on page 33 of the PDF.   The standards of marksmanship were a little bit different in the days of the old West.
"You put up a letter envelope ten paces away, and if you could keep all six shots in the envelope you were counted good.  One of the shots had to be in the stamp which was pasted on the back of the envelope in the center."
Thanks to Claude Werner for digging up the link.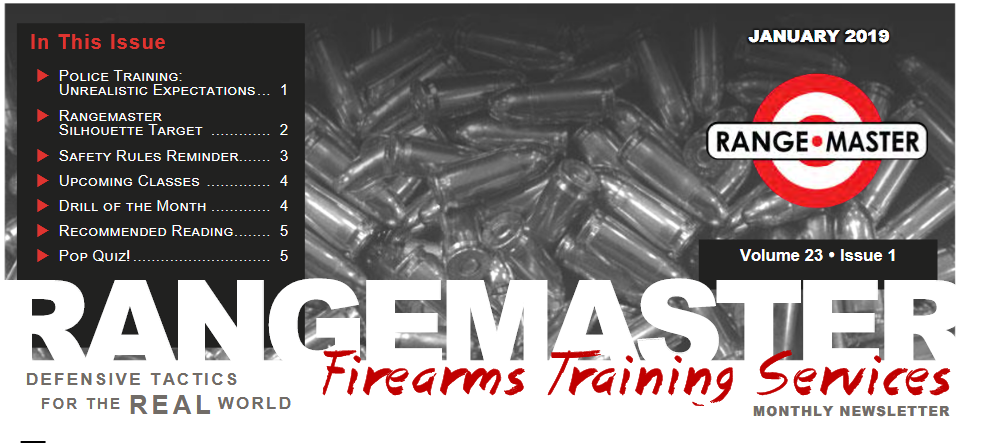 Take a look at Tom's commentary on police training and then give his "drill of the month" a try.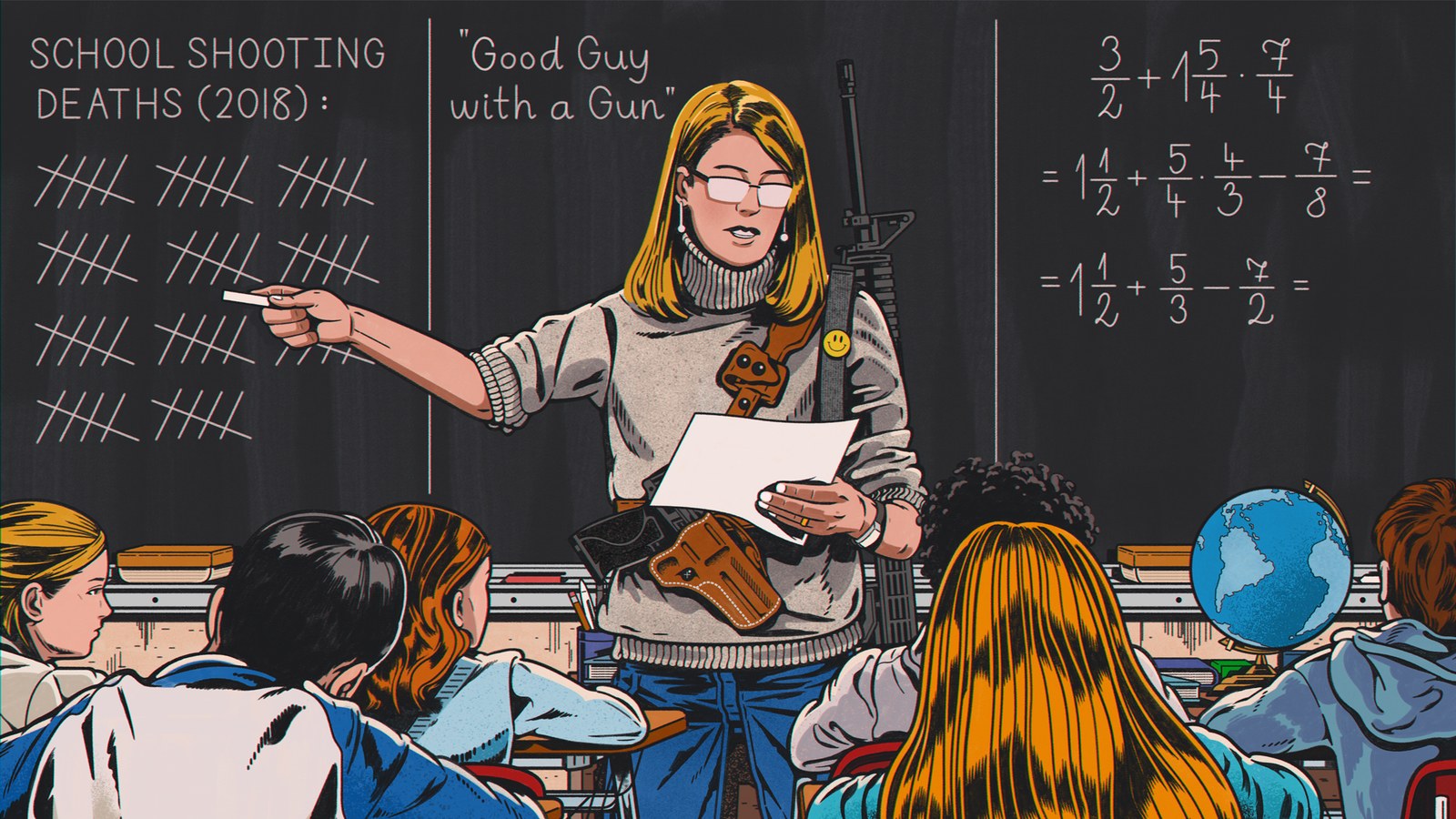 A surprisingly positive article from GQ about the TDI/BFA FASTER armed teacher training classes.  I'm proud to have contributed to the development of that particular class.
Some of the above links (from Amazon.com) are affiliate links.  If you purchase these items, I get a small percentage of the sale at no extra cost to you.   I spend a lot of time writing articles on this site.  All my information is given free of charge.  When you use my affiliate links, you support the writing you enjoy without subscription fees, annoying pop-up ads, or donation requests.  Thank you for helping support my work.