Knowledge to make your life better. If you have some free time, check out some of these links this weekend.
There was lots of good commentary this week generated by the Florida school shooting. I'm going to start today's Dump with a few of the better articles on the topic before getting back to my usual fare.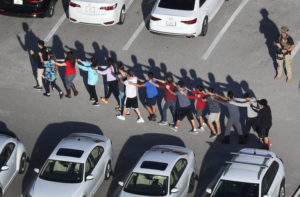 The reality that most people fail to consider:
"Given the complete lack of unbiased data, evidence, and expertise on the subject due to the relatively low number of incidents, people select approaches based on their preexisting favorite solution.
If you hate guns, you will say that gun control is the solution.
If you love guns, you will say more guns is the solution.
If you are for Capital punishment, you will say that the death penalty is the solution.
If you think that male aggression in a problem in society, you will say that eliminating male aggression is the solution.
If you think mental illness is a problem in society, you will say that more mental health resources are the solution.
If you manufacture bulletproof products, you will say that more bulletproof products in the classroom is the solution.
If you think that kids are out of control, you will say the more parental discipline is the solution.
If you are in the business of teaching self-defense, you will say that more student training is the solution.
And so on.
And every one of you will be correct in some manner AND incorrect in some other manner. For every example of why your pet solution will work, there are likely to be more examples of why your pet solution will not work. There is also the fact that no school shooting is the same. Some are mass casualty events. Some are few casualty events. And some are threats and fights gone wrong. Therefore, an effective approach needs to also take into consideration all the various types of school shootings."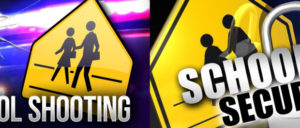 This is absolutely one piece of the puzzle. As many of you know, I favor a multi-faceted approach in dealing with the problem of school shootings. After evaluating a whole lot of different schools in the past couple decades, I can generally say that the physical security in most schools is lacking.
"I believe, from the core of my soul, that law enforcement professionals have a moral, ethical and human duty to put themselves in harm's way to protect the innocents of our society. If we fail at that, we should be held accountable. But there is no way we can protect everyone at every moment and that simply demonstrates the reality that we… each of us… is individually ultimately responsible for our own safety. NOTHING we do as a society, family, school administrator, teacher, etc. should ever limit that."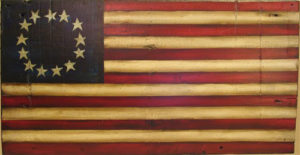 "It has become a ridiculous cliché in the training industry, and the wider gun culture as a whole, but at the end of the day, it is true: each of us is responsible for our own safety. While I know—for a fact—that there are individual officers across the US who are courageous men and women that will not hesitate to run to the sound of the guns, if the Florida shooting did nothing else, it showed any person honest with themselves that counting on the police to come to your rescue is a fool's errand.
Gun up. Train. Surround yourself with a culture of courage, amongst others that will hold you accountable, and choose courage in the small and large, so that when your time comes to confront the dragon at the gate, that you will sally forth, even if armed with nothing more than your wits and the courage of your convictions. Courage is a choice. Cowardice is a choice. Choose."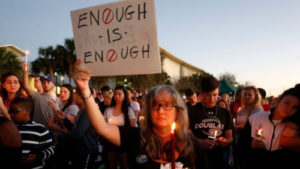 "Choose wisely brother because you are on your own, nobody is coming to help you in time, and as we saw, the guys hiding behind cover will probably watch you bleed out before they risk getting their oversized uniforms dirty saving you.
You are on your own. Comport yourself accordingly."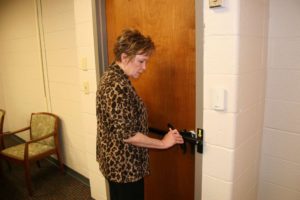 There are a lot of important ideas in this article about the weakness of the "run, hide, fight" motto. It especially discusses the problems involved in hiding as a first choice in school violence. Please ignore the silly advice about using wasp spray as a weapon.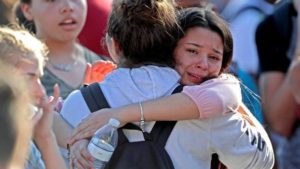 Similar to many past large-scale active shooter events, the killer in Florida had gun malfunctions and took the time to reload several times. I've written about this issue extensively in past articles. You must train your children to recognize and exploit opportunities like weapons malfunctions to either attack or flee.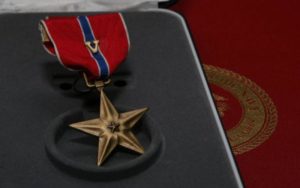 An interesting look at the personality traits that lead to valor in combat. Maybe we should be looking for these in the cops we recruit?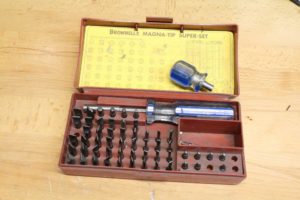 Options for dealing with a frozen screw on your gun.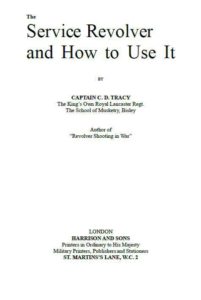 Karl Rehn reviews an older gun book that I hadn't seen before. It's free (link in the article). I'll be reading this one.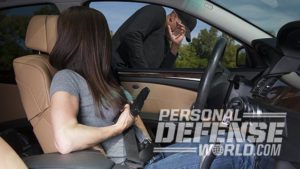 Have you lightened the trigger pull on your carry gun? Massad Ayoob explains why you don't want to go too light.

Some quality research on police officers being assaulted.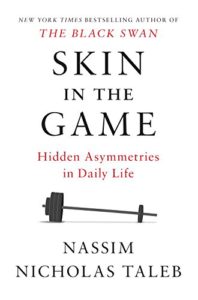 What I'm reading….
I really like Taleb's writing. This is his latest work. It just came out a few days ago and I'm eager to dig in.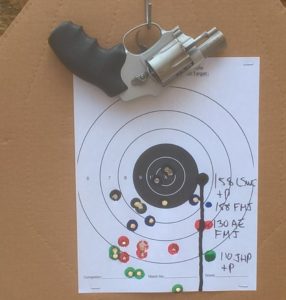 Many beginning handgunners don't realize that different loads will shoot to different points of impact. Claude Werner explains the process here.
If you are interested in changing the zero of your pistol, this article covers some of the basics.
Watch this crazy gunfight. Think about the skills you would need to truly prevail in such an incident. Accessing a staged weapon, failure to stop, close quarters shooting, weapon retention, rapid reloading, and shooting with a friendly person in close proximity to the bad guy are all attributes these ladies probably wished they had cultivated earlier.
The women here were incredibly luck not to get killed. You shouldn't be thinking that "luck" is a survival strategy. Get some training and do more work. Become proficient instead.
If you want an even more in depth analysis, check out MORE Thoughts and Lessons From Tulsa Robbery.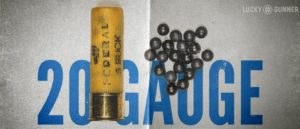 Some good information about using the 20 gauge as a home defense weapon. I have 20 gauge Remington 1100 and Stoeger Coach Gun double shotguns. I wouldn't feel undergunned with either weapon.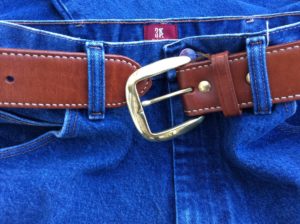 Having a quality gun belt will make your concealed carry much more comfortable and secure.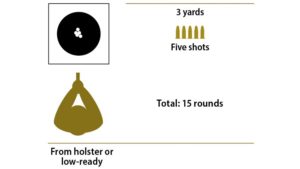 A drill to test your abilities. Want another drill? Try the Five Yard Roundup.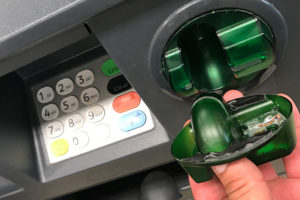 This is one of the best article about ATM skimmers that I've ever read. And speaking of scams and fraud, you will also want to read about mobile number port out scams.


Do you have kids at home? You need to read this article.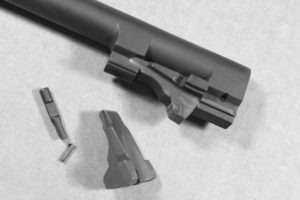 A gunsmith shares some excellent advice about buying a variety of used pistols.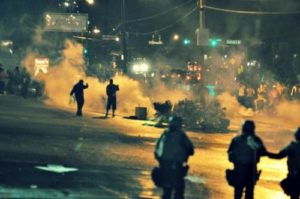 A first-hand account about surviving during civil unrest.

If you've taken my medical class, you'll remember the treatment acronym "MARCH." The pararescuemen have added "PAWS" (Pain, Antibiotics, Wounds, Splinting) to the list for more complete coverage of all battlefield injuries.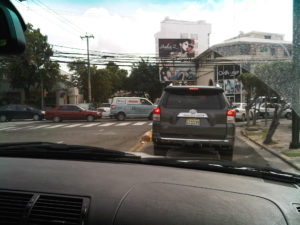 In last week's Knowledge Dump, I posted an article about driving skills. I got a surprising number of emails from readers expressing desire that I share more driving related self defense content. Here's a great article about how to safely back away from a road block or ambush site.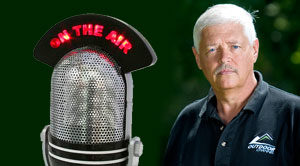 Michael Bane consistently puts out the best podcast about firearms issues on the internet. I was honored to have Michael attend our "Unthinkable" class last weekend. Michael talks a little about the class around minute 39 on this podcast. I'm looking forward to his full report next week.
Some of the above links (from Amazon.com) are affiliate links. If you purchase these items, I get a small percentage of the sale at no extra cost to you.